A Florida woman is facing felony charges after she allegedly broke into a U.S. Coast Guard installation, stole a tricycle, and drove it onto the active taxiway of the St. Pete-Clearwater International Airport.
The Pinellas County Sheriff's Office arrested the woman last week after she allegedly scaled the fence of U.S. Coast Guard Air Station Clearwater, stole a tricycle, then rode past no trespassing signs at Terminal A of the busy airport before being noticed by employees watching surveillance footage, according to a report from the Tampa Bay Times.
The woman, who according to a Coast Guard spokesperson allegedly first tried to gain access to one of their aircraft, eventually ditched the tricycle and attempted to board an Allegiant Airline flight bound for Argentina, but was confronted by airline employees.
AIRPORT DISASTER BEING PREVENTED BY NEW FAA TECHNOLOGY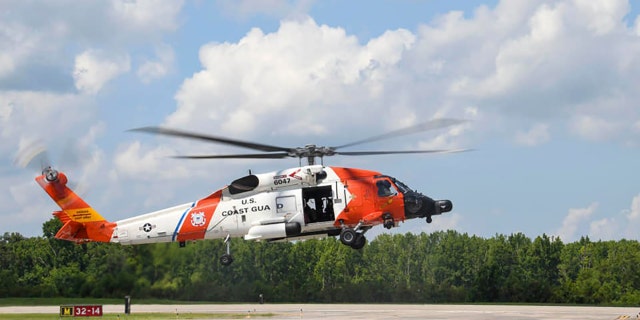 A U.S. Coast Guard helicopter lands at the Naval Air Station Joint Reserve Base New Orleans. (U.S. Navy)
CLICK HERE TO GET THE FOX NEWS APP
"The airport maintains safety standards and all incursion incidents undergo an investigation by the TSA," an airport spokesperson told the Tampa Bay Times following the incident.