A Richland Center, Wisconsin, man on probation for armed robbery has been charged with two felony counts in connection to a case of stolen valor, after allegedly pretending to be a marine and telling his girlfriend he had been deployed five times.
The Washington County Sheriff's Office said Jakobie Timblin, also known as Jacob Elliot, was arraigned last month with providing false statements regarding military service with intent to commit a crime and theft by false representation.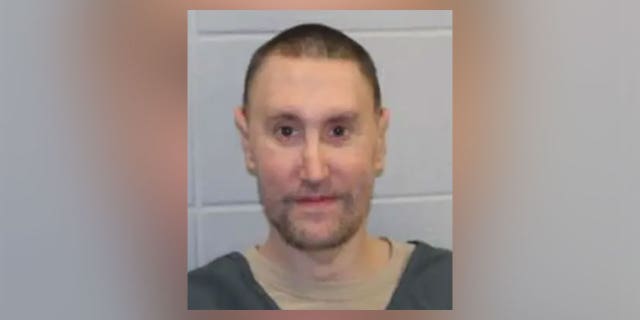 Jakobie Timblin booking photo (Wisconsin State Corrections)
An investigation into Timblin revealed he began communicating with a woman in 2015, according to a sheriff's office release.
RHODE ISLAND WOMAN GETS NEARLY 6 YEARS FOR IMPERSONATING MARINE WITH CANCER
In 2016, a woman posing as Timblin's mother asked the victim to write to her son overseas while he was serving as a member of the Marines. For the next few years, the woman wrote letters to Timblin, and in 2019, the two met in person and began dating.
That same year, the sheriff's office said, the victim was asked for a loan by someone claiming to be Timblin's captain, to be put toward a gift for the heroic work Timblin did while overseas. The money, the "captain" claimed, would be reimbursed by the Department of Defense.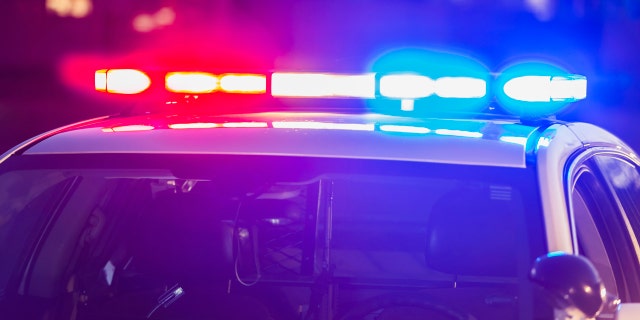 The roof of a police patrol car at night, with the blue and red lights flashing. (iStock)
Timblin's girlfriend then cut a check for $5,000.
BYRON DONALDS IS ASKED ABOUT GEORGE SANTOS, POINTS OUT DEMOCRATIC SENATOR WHO 'LIED ABOUT HIS SERVICE'
While the two dated, Timblin told the woman he had been deployed five times – once to Iraq and four times to Afghanistan.
In one instance, the two of them went to the victim's family cabin, where he dressed in his uniform with several medals, including a purple heart, attached.
Timblin told his girlfriend's stepmother that he needed money to help with estate planning after recently learning of his mother's death, and she wrote him a check for $6,500 after he admitted to being upset about bill collectors harassing military men like himself.

The stepmother investigated Timblin's mother's obituary and learned she had one son, Jacob Elliot. After digging a bit more, she learned Elliot was on probation for a 2014-armed robbery.
WISCONSIN MAN WHO FIRED SHOTGUN AT DOORDASH DRIVER SENTENCED TO 5 YEARS IN PRISON
The sheriff's office said the stepmother verified the image of Jacob Elliot through the Department of Corrections, and it was Timblin.
The victim and her stepmother reported the alleged fraud to the Washington County Sheriff's office, and through an investigation with the Marines, they learned Timblin never served in the armed forces.
The sheriff's office added that Elliot changed his name to Timblin after he met the victim and purchased medals and a uniform online.
When Timblin met the victim, and for several years after that, he was incarcerated in the Wisconsin State prison system until being released in late 2018.
"It is morally deplorable to be a military imposter and is particularly reprehensible to use society's respect and admiration for the brave men and women that service this great country for one's gain," Sheriff Martin Schulteis said. "This case went even further when Timblin claimed to be a Purple Heart recipient, which tramples on the honor of those that have been injured or worst, given up their life for one's country."
CLICK HERE TO GET THE FOX NEWS APP
Timblin is scheduled for a plea/sentencing hearing on May 25 in Washington County Circuit Court.