Roy, WA – Wildfire season is only weeks away from heating up and the people on the front lines aren't wasting any time getting ready.
It takes wildland firefighter trainees around 50 hours of classroom training and additional training in the field to become certified to fight wildfires.
"This is my opportunity to give back," said wildland firefighter Reese Cousins. "To protect people and property is our number one mission."
On field day, trainees work through four different exercises that prepare them for fighting high-risk flames, such as digging trench lines and deploying a portable fire shelter, to complete their certification.
COLORADO WILDFIRE FORCES EVACUATION OF MORE THAN 19,000 RESIDENTS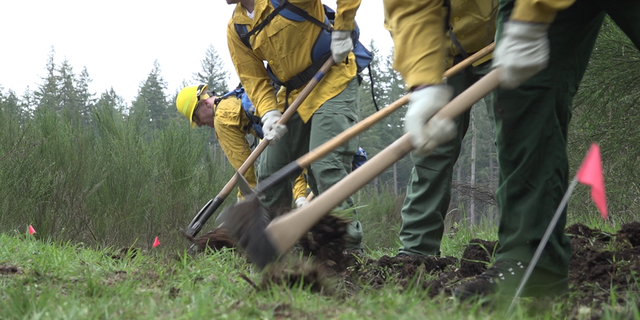 Wildland firefighters train in the field to prepare for wildfires on the West Coast. (Fox News)
"Really giving them that sort of hands-on opportunity to really talk with instructors and go over stuff that virtual training really cannot replicate," said Thomas Kyle Milward with the Washington State Department of Natural Resources.
LARGEST CALIFORNIA WILDFIRE SEEN FROM NOAA SPACE SATELLITE
Communication is a big part of each of the training exercises. Firefighters let each other know when trench lines are deep enough and how much water is needed to control a fire.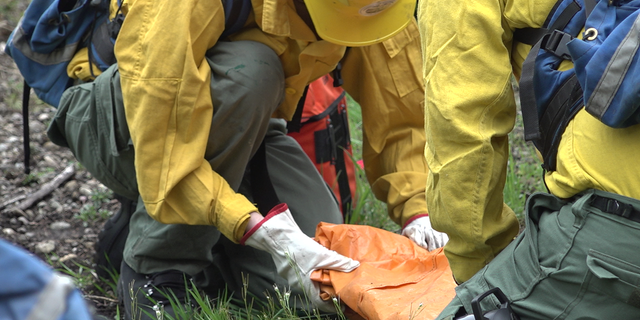 Wildland firefighters say trusting each other in the field is important. (Fox News)
"Communication, it comes down to life and death in these scenarios and in the big fires," Cousins said, adding that trust is also important in the field.
According to the National Interagency Fire Center, there were almost 69,000 wildfires last year – more than 10,000 over the total for 2021.
ALASKA WILDFIRE SEASON SETS RECORD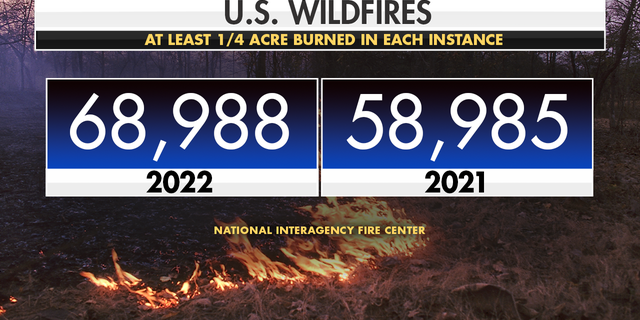 There were over 10,000 more wildfires last year compared to 2021.  (Fox News)
Since the West saw a lot of rain over the past few months, Kyle-Milward warned the wildfire risk could be higher this season because of an increase in plant growth – which quite literally adds fuel to the flames.
CLICK HERE TO GET THE FOX NEWS APP
Kyle-Milward added that wildfire season could start in late May or early June out West.