White House spokesman Ian Sams accused House Judiciary Committee Republicans and Chairman Rep. Jim Jordan, R-Ohio, of making a "highly misleading selective leak" regarding Secretary of State Antony Blinken's alleged role in discrediting the Hunter Biden laptop story.
In a letter sent to Blinken Thursday, Jordan and House Intelligence Committee Chairman Mike Turner, R-Ohio, revealed testimony from former CIA Deputy Director Michael Morell, who said Blinken, then a senior adviser to President Biden's campaign, was "the impetus" of the public statement signed by current and past intelligence officials that claimed the Hunter Biden laptop was part of a Russian disinformation campaign.
"We are examining that public statement signed by 51 former intelligence officials that falsely discredited a New York Post story regarding Hunter Biden's laptop as supposed Russian disinformation," the Republicans wrote. "As part of our oversight, we have learned that you played a role in the inception of this statement while serving as a Biden campaign advisor, and we therefore request your assistance with our oversight."
They alleged that Morell's testimony showed it is "apparent" that the Biden campaign "played an active role in the origins of the public statement, which had the effect of helping to suppress the Hunter Biden story and preventing American citizens from making a fully informed decision during the 2020 presidential election."
STATE DEPARTMENT DUCKS QUESTIONS ON CHARGE THAT BLINKEN ORCHESTRATED HUNTER BIDEN LAPTOP COVER STORY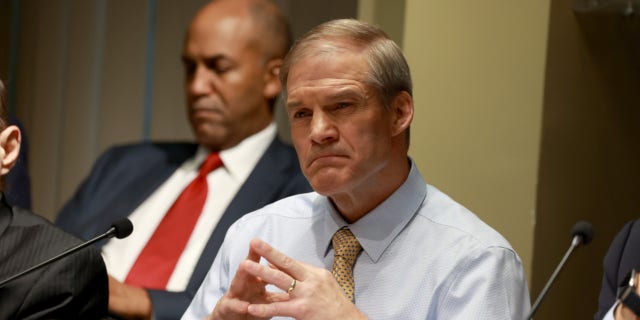 GOP Rep. Jim Jordan is pictured during the House Judiciary Committee Field Hearing at the Jacob Javits Federal Building in downtown Manhattan early Monday. (Luiz C. Ribeiro for NY Daily News via Getty Images)
Sams asserted that the Republican letter was "highly misleading," pointing to additional transcript released by the House Judiciary Committee.
"Wow. Fuller transcript newly released by @HouseJudiciary reveals this was a highly misleading selective leak by @Jim_Jordan, @RepMikeTurner and @JudiciaryGOP," Sams tweeted Friday, sharing an excerpt from Morell's testimony.
BIDEN CAMPAIGN, BLINKEN ORCHESTRATED INTEL LETTER TO DISCREDIT HUNTER BIDEN LAPTOP STORY, EX-CIA OFFICIAL SAYS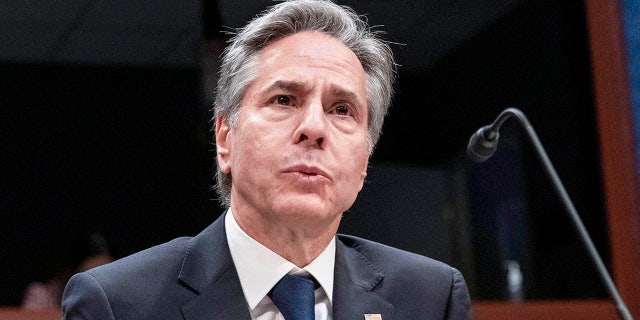 House Republicans alleged that Secretary of State Antony Blinken played a role in discrediting the New York Post's Hunter Biden story, citing testimony from former CIA Deputy Director Michael Morell.  (AP Photo/Jacquelyn Martin)
The excerpt, which was not included in the Republican letter, showed Morell answering questions from the committee.
"When he called you, did he direct, suggest, or insinuate in any way that you should write a letter or statement on this topic?" Republicans asked.
"My memory is that he did not, right. My memory is that he asked me what I though," Morell responded, according to the transcript.
WHITE HOUSE INSISTS NO 'POLITICAL INTERFERENCE' IN HUNTER BIDEN PROBE AFTER IRS WHISTLEBLOWER COMES FORWARD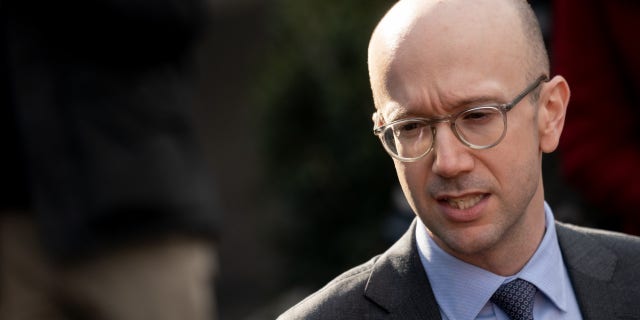 Ian Sams, special assistant to the president and spokesperson for the White House Counsel's Office, accused House Republicans of using a "highly misleading selective leak" to attack Blinken.  (Andrew Harrer/Bloomberg via Getty Images)
Asked if Blinken had suggested the Biden campaign "could use some help" disputing the New York Post's Hunter Biden laptop story, Morell told the committee Blinken "did not say that."
"It's not my memory that he said that," Morell said.
"This isn't surprising about @Jim_Jordan. He has a long, well-documented history of highly misleading leaks to manipulate media to advance his partisan political goals," Sams tweeted.
CLICK HERE TO GET THE FOX NEWS APP
Fox News has reached out to a spokesman for Jordan for comment.
Fox News' Brooke Singman contributed to this report.