"We're having a fetus!" "You want to feel the fetus kick?" These are some of the statements the latest ad from Focus on the Family uses to address abortion in its own way, challenging the term "fetus" used to address preborn babies.
The faith-based organization launched the "It's a Baby" campaign on Wednesday, just days before the one-year anniversary of the Dobbs v. Jackson Women's Health Supreme Court ruling that effectively reversed the nearly 50-year precedent of nationwide access to abortion established by Roe v. Wade.
According to Focus on the Family's news outlet "Daily Citizen," the group's president, Jim Daly, saw it as the perfect time to join in the "millions of conversations" he anticipates will take place regarding the "sanctity of human life" in the coming weeks.
COMPANY OFFERS 'BABY BONUS' FOR EMPLOYEES IN EFFORT TO COMBAT 'ANTI-FAMILY' PUSH TOWARDS ABORTION
"Um, it's a baby," she says.
KAMALA HARRIS CLAIMS HER 'GODDAUGHTER'S FRIENDS' ARE BASING COLLEGE CHOICES ON STATE ABORTION LAWS
"Even the Mayo Clinic's website, in an article taking prospective parents through the weekly development of their child, uses 'baby' to describe that child 37 times, from the moment of fertilization. Our country's most heralded medical institution knows it's a baby. We want more Americans to realize that truth, too," Daly said.
CHIP ROY CLASHES WITH ABORTION ADVOCATE ON COMMENTS SHE ALLEGEDLY MADE ABOUT CRUSHED BABIES' SKULLS IN VIDEO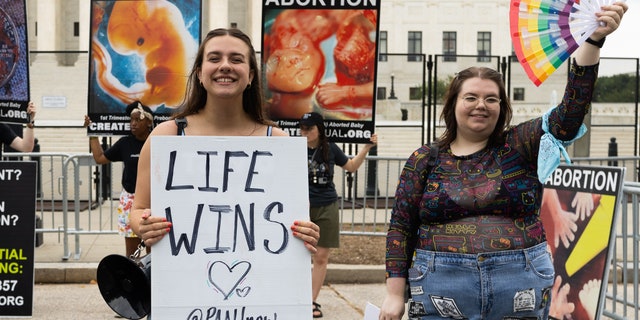 Pro-life protesters gather outside Supreme Court following the Supreme Court's decision in Dobbs v. Jackson Women's Health last year. (Photo by Joshua Comins/Fox News)
In the comments, the video received overwhelming support from pro-lifers, with some praising it as a "common sense" message and others labeling it "great" or "magnificent."
One wrote in part, "What a wonderful illustration that even children grasp the fundamental truth…it's a baby."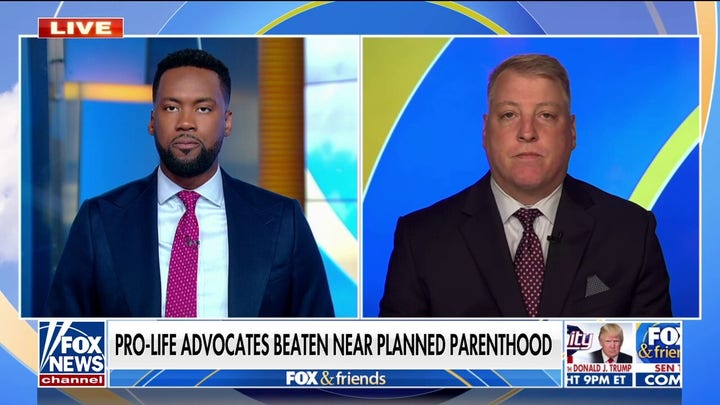 Video