Typhoon Mawar tore through Guam on Thursday, sending trees and cars toppling and ripping off roofs.
While there were minor injuries, no fatalities were reported, according to Gov. Lou Leon Guerrero.
"We now continue to focus our efforts on repairing infrastructure and restoring services to residents," she said in a statement reported by The Associated Press. "After speaking with department leaders and seeing the incredible rapid response to the storm I am confident we will make significant progresses toward restoration of services."
The 150,000 residents were advised to stay home and off roads due to strong winds.
Guam Waterworks Authority had issued a notice advising its customers to boil water, and Guam Power Authority said crews were working to restore power to critical facilities.
The typhoon briefly made landfall late Wednesday as a Category 4 storm.
250 EVACUATED AS GUATEMALA'S VOLCANO OF FIRE ERUPTS
Image 1 of 4
An overturned truck on a street Thursday, May 25, 2023, in Yigo, Guam, after Typhoon Mawar passed over the island. (Chris Leavitt via AP)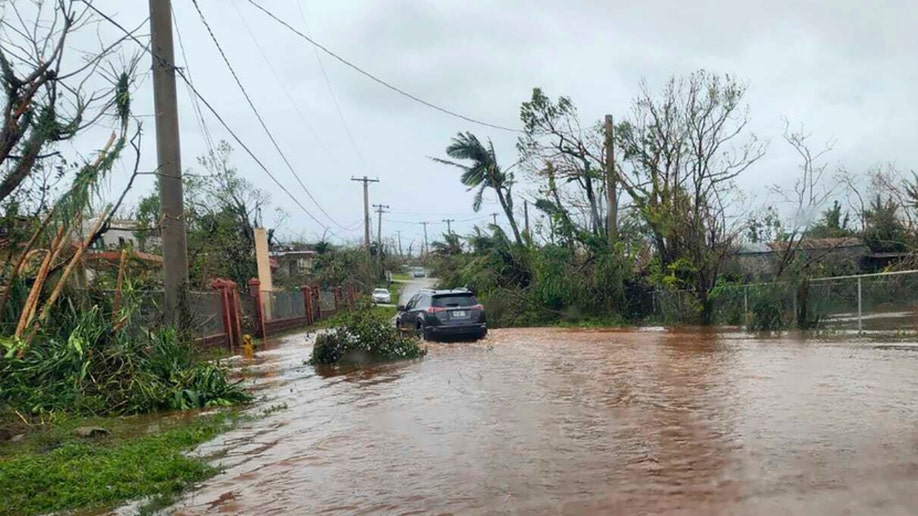 Image 2 of 4

Vehicles make their way through a flooded street Thursday, May 25, 2023, in Yigo, Guam.  (Chris Leavitt via AP)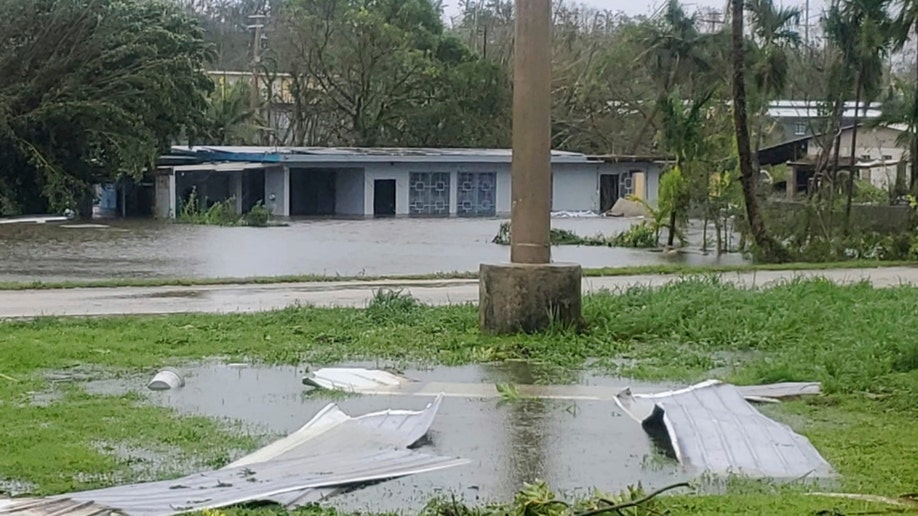 Image 3 of 4

Flooding in Yona, Guam, on Thursday, May 25, 2023, after the passage of Typhoon Mawar. (Alexander Ken M. Aflague via AP)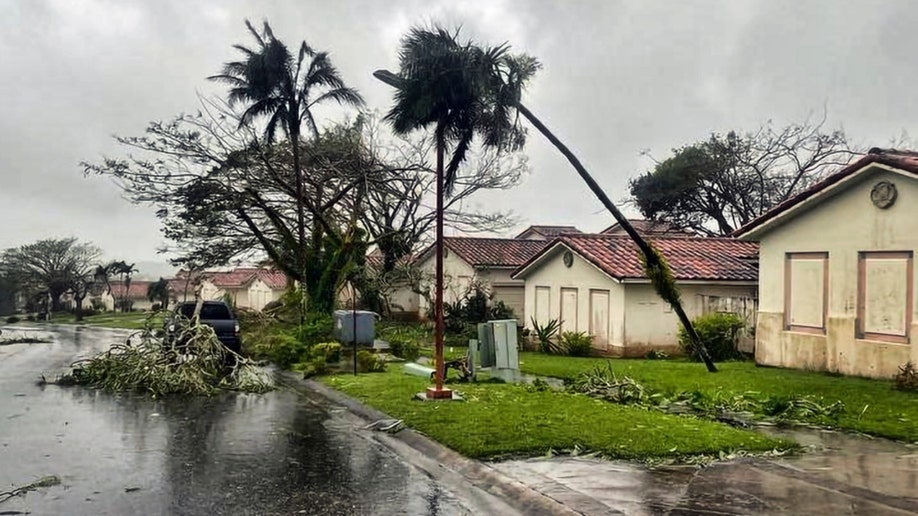 Image 4 of 4

Downed tree branches litter a neighborhood in Yona, Guam, Thursday, May 25, 2023.  (Chief Warrant Officer Adam Brown/U.S. Coast Guard via AP)
"Typhoon warnings remain in effect for Guam and Rota. Keep in safe shelter until damaging winds subside and the all clear has been given by government officials on Guam and Rota," the Guam National Weather Service office said in a Wednesday night Facebook post.
The office said there was a flash flood warning in effect early Thursday.
Guam is a critical hub for U.S. forces in the Pacific and an anonymous official told the news agency that the Navy had ordered the USS Nimitz aircraft carrier strike group to assist in the recovery effort.
The Associated Press contributed to this report.