From a half to a whole man!
Child star Angus T. Jones was spotted twice recently, after not being photographed for nearly a year. Jones was showcasing a much more mature look than how most fans remember him as Jake Harper on the sitcom "Two and a Half Men."
The former actor sported a manicured beard and was wearing a backwards baseball cap and casual clothes.
Jones, 29, has kept a relatively low profile since announcing his departure from Hollywood, a decision he made while he was still starring on the hit series.
When Jones' teenage character began to evolve into more adult humor, the actor took issue with his role.
"I'm on 'Two and a Half Men,' and I don't want to be," Jones said in a video that went viral in 2012. Speaking to Seventh-Day Adventist filmmaker Christopher Hudson, the actor implored, "Please stop watching it. Please stop filling your head with filth. People say it's just entertainment. Do some research on the effects of television in your brain and I promise you, you'll have a decision to make when it comes to… what you watch on television. It's bad news."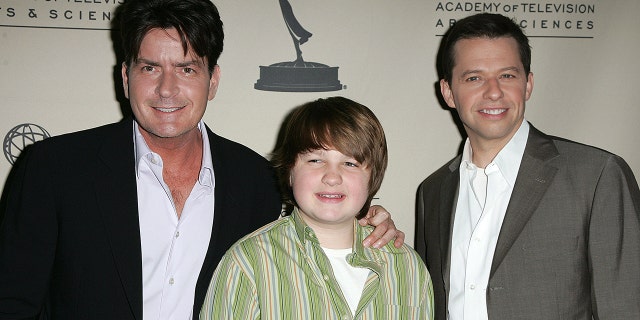 By the time he was 17, Angus T. Jones — flanked by Charlie Sheen, left, and Jon Cryer — was making $300,000 per episode on "Two and a Half Men." (Jason LaVeris/FilmMagic)
CLICK HERE TO SIGN UP FOR THE ENTERTAINMENT NEWSLETTER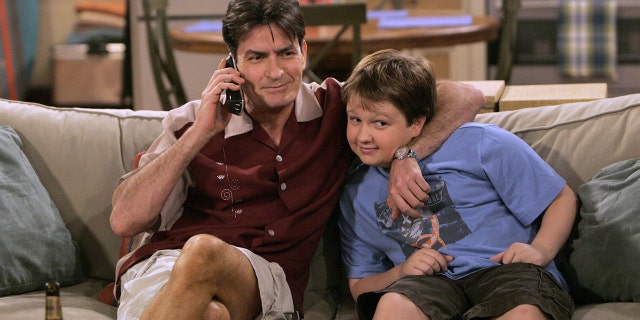 Sheen played Jones' uncle on "Two and a Half Men" before being fired from the show in 2011. (Cliff Lipson/CBS Photo Archive)
CLICK HERE TO GET THE FOX NEWS APP
Jones' departure came just a year after Sheen was fired for making disparaging remarks about the show's creator, Chuck Lorre.
It was recently reported that Sheen and Lorre will be reuniting on the upcoming Max program "How to Be a Bookie."