San Antonio, Texas, a city with nearly 1.5 million residents, has been injecting critical race theory policies into its departments in order to ensure equal outcomes among races as part of an "increased effort to dismantle" systemic oppression, a Fox News Digital investigation found.
San Antonio has become a "critical race city" under the purview of its Office of Equity. The office expresses ideological alignment with the far-left theory called CRT, which holds that America is systemically racist and that people have privilege on the basis of their skin color. Several CRT's framers theorize only present-day discrimination can null the effects of historical marginalization.
Around 2019, the city began nose-diving into setting equal outcomes as a priority, which affected departments across the board, including the police, human resources, economic development and health. The agenda was set by Erik Walsh shortly after he became city manager in 2019.
"Over the past year, I have been excited to see the Office of Equity… shift culture within the City, and advance… equitable programs, practices, and procedures," Walsh said. "[W]e have an ambitious equity initiative that involves… tough… policy revision," Walsh said.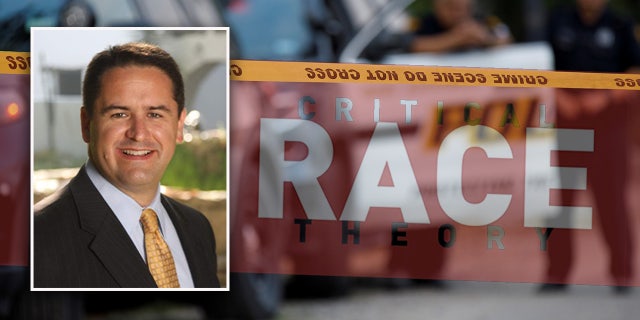 CIty manager Erik Walsh has oversaw the injection of critical race theory ideology into San Antonio.  (Getty | San Antonio)
Accordingly, the city disbursed resources in accordance with a reparations framework, which is defined as a system of redress for egregious injustices. The city said in its equity documents that it was prioritizing disbursing resources on the basis of race and historical wrongs, such as Jim Crow.
Walsh's equity office brought in "change agents" with "audacious" agendas. The prior chief of equity Zan Gibbs hailed from Portland, Oregon, and had experience in government equity work. Gibbs began to aid San Antonio "employ[ing] critical strategies" to "shif[t] power… and dismantle structures" that "perpetuate… disparities."
PENTAGON DISBANDS DEI UNIT AFTER CHIEF ACCUSED OF 'RACISM' AGAINST WHITES, INJECTS AGENDA DEEPER INTO AGENCY
Gibbs said, "We have inherited systems, structures, and outcomes that are the result of… the legacy of Jim Crow, national and local redlining policies, and urban renewal plans that benefited some and burdened others."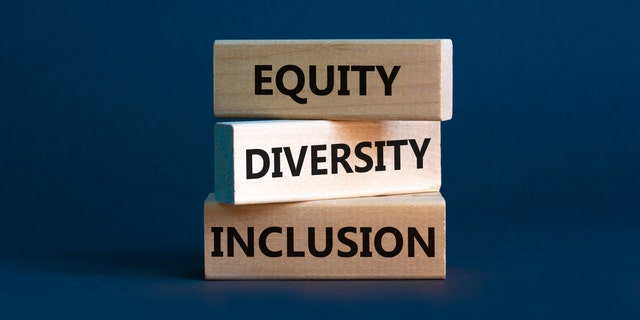 San Antonio's DEI office has been implementing critical race theory policies and practices.  (iStock)
Among its guidance to city departments, the equity office suggested waiving fees for individuals on the basis of race.
"Identify potential impacts of your proposed reductions or fee changes… on communities of color and low-income communities," the 2021 Budget Equity Tool document stated. "This can include waiving fees for specific populations; a reduction in funds for a critical community resource."
In another example, in order to deal with "privilege," which caused the "systemic favoring, enriching, valuing, validating, and including of certain identities over others," the city disbursed federal COVID-19 relief payments on the basis of race using an "equity matrix," according to Gibbs.
Gibbs admitted this practice was in effect at a Nov. 2020 panel event, reviewed by Fox News Digital. During the panel, Gibbs discussed small business relief, among other disbursements, which according to the webpage was funded by the stimulus bill.
The Coronavirus Aid, Relief, and Economic Security Act, also known as the CARES Act, is a $2.2 trillion stimulus bill passed by Congress and signed into law by former President Trump in response to the economic fallout of the COVID-19 pandemic.
The city wanted to "make sure" that funds it received wouldn't just be used for relief, but to avoid going back to the inequities of the "baseline," Gibbs said.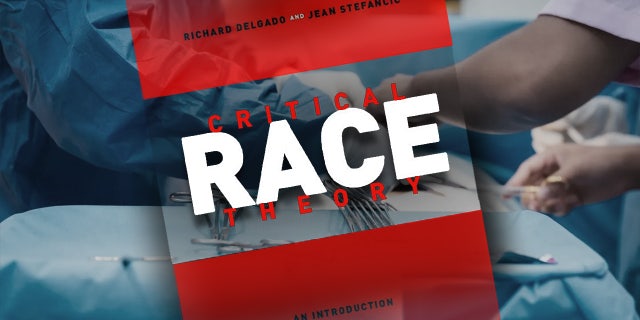 Critical Race theory holds that America is systemically racist and that people have privilege on the basis of their skin color.  (Fox News Digital)
"[A]nd then moving into recovery, we recognized that this is going to have to be a long process to really make sure we don't want to get back to baseline," she said. "San Antonio was already experiencing great disparities as it relates to… economic prosperity."
"So we were able to help the… housing relief funds, as well as the economic and small business relief funds be sort of looked at through an equity lens," she said. "We applied scoring matrix to the distribution process with those relief funds."
ILLINOIS COUNTY INJECTS 'RACIAL EQUITY' INTO CRIMINAL JUSTICE SYSTEM WITH ORG STEEPED IN CRT: 'UNPRECEDENTED'
Gibbs resigned from her position as chief equity officer the following year due to allegations that she created a "hostile work environment." One of her direct reports alleged that Gibbs subjected employees to "microaggressions," according to KSAT.
However, the "equity matrix," which continues to be active, uses "internal lists" to rank disbursements for "citywide equity… outcomes."
The equity office, under Gibbs, also directed all departments to engage in race-conscious promotions. Each department should consider "How… to help inform recruitment… and promotion efforts for staff of color."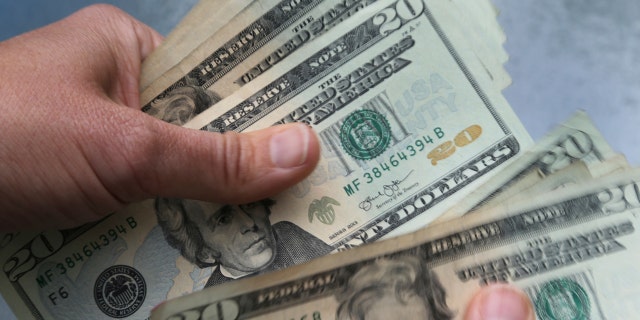 San Antonio disbursed COVID-19 relief funds on the basis of race during the pandemic.  (iStock)
Around that same time, in 2019, the city's human resources department began tracking the "demographics" of all its employees in an online dashboard "to support Affirmative Action policies and plans."
"Social and racial inequities are not random, natural, or inevitable… It is therefore essential to use an equity lens (equity thinking) when… when developing new programs, plans, and policies," the equity office said.
The equity office also provided a list of terms, which are rooted in CRT, which it asked city departments to reflect on.
For example, "intersectionality" – a term coined by a critical race theorist named Kimberlé Crenshaw – holds that a person who is in various oppressed categories can be marginalized by multiple systems "simultaneously."
CLICK HERE TO GET THE FOX NEWS APP
Another term was "people of color" – the focus of its equity agenda – which it defined as "a term in meant to be inclusive among nonwhite groups, emphasizing common experiences of racism and oppression and resistance against it."
"Adverse impacts" meant, according to the equity office, when a practices or policy offers equal opportunity but has "a discriminatory effect on a protected group."
Gibbs and Walsh did not immediately respond to a request for comment.