Employees of the City of Dallas, Texas, must use people's preferred pronouns or risk termination, according to recently publicized documents.
An internal document titled "Workplace Gender Transition Protocols & FAQ" explains the city's expectations for conduct regarding transgender individuals.
The guidelines explain that "gender transition" can refer to a spectrum of situations, all of which are equally protected.
DALLAS APOLOGIZES AFTER SENDING KIDS HOME WITH WINNIE THE POOH-THEMED SCHOOL SHOOTING BOOK
It adds, "An employee has the right to be addressed by the name and pronoun of their choice. Our addressing the employee by their chosen pronoun is a sign of respect for them as an individual."
The document claims that "refusing to respect an employee's gender identity by intentionally referring to an employee by a name or by pronouns that do not correspond to the employee's gender identity" is a form of discrimination and harassment.
Failing to follow the city's protocol is grounds for an internal investigation and "may be disciplined up to and including termination."
"Violations of these long-standing policies may result in disciplinary action," the message added, failing to clarify how the intersection of gender identity and religion convictions is handled.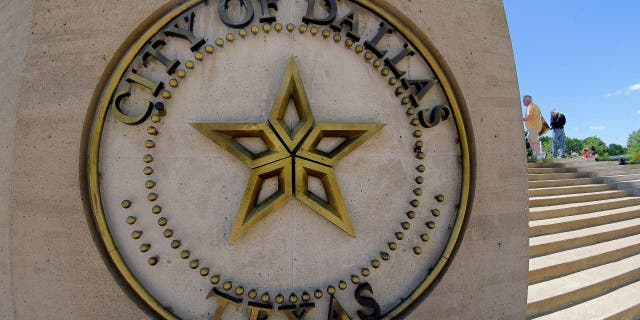 Seal of the City of Dallas at City Hall. (Max Faulkner/Fort Worth Star-Telegram/Tribune News Service via Getty Images)
The city government, referring to the workplace conduct document as a "toolkit," said that the policies were developed by the City's Office of Equity.