A U.K. teacher got into a heated argument with two eighth grade students for their views about gender ideology, according to a secret audio recording of the incident.
"How dare you, you just really upset someone, saying things like that [you] should be in an asylum," said a teacher at Rye College, a coeducational secondary school in East Sussex, according to a Sunday report from the Telegraph.
The student responded, "I didn't say that. I said if they want to identify like a cat or something then they're like genuinely unwell."
DEM MARYLAND OFFICIAL SAYS MUSLIM CHILDREN ALIGNED WITH 'WHITE SUPREMACISTS' FOR OPPOSING LGBTQ CURRICULUM
The teacher had originally critiqued the students for "questioning [a classmate's] identity."
UNIVERSITY BLOCKED TRANSGENDER SPORTS RESEARCH AFTER PROPOSAL MENTIONED TERM 'MALE:' TERM IS 'MISGENDERING'
"Where did you get the idea that there are only two genders?"
"Well, I just don't agree with that," the student said.
"Yeah, but you can't have that," another student added.
IVY LEAGUE PROFESSOR SAYS IT'S 'BAD SCIENCE' TO BELIEVE BIOLOGICAL SEX IS BINARY: 'FALSE' PICTURE OF BIOLOGY
"Well that's really sad then," the teacher said.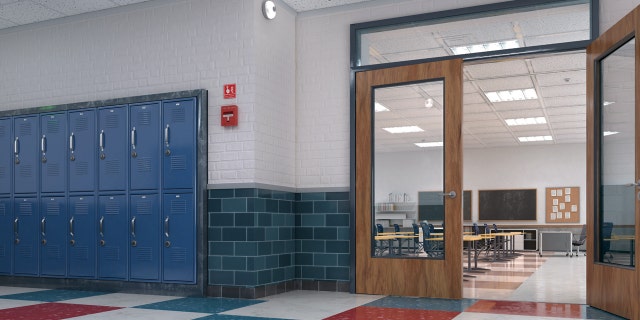 The  (iStock)
CLICK HERE TO GET THE FOX NEWS APP
Rye College is part of Aquinas – an educational trust of eleven schools in the south-east UK.