Look what you made them do!
Taylor Swift fans kept the party going after several attendees of her Denver concert ended up on the same delayed flight this weekend.
In a now viral video shared to TikTok, passengers on a Southwest Airlines flight traveling from Denver to Salt Lake City broke out in a singalong of Swift's hit song "Love Story," as the track played on the plane's speaker system. A flight attendant can be seen walking down the middle aisle recording the entire thing.
Southwest Airlines told Fox News Digital that crew members noticed "most of the passengers were wearing Taylor Swift merch so they decided to have a little fun while they were waiting on the flight to push back." A majority of the cabin seemed to be either partaking in the celebration or capturing the moment on their cellphones.
A woman, presumably the Southwest employee, can be heard saying, "The lights on the phone y'all. Turn on your lights! Enjoy the concert!"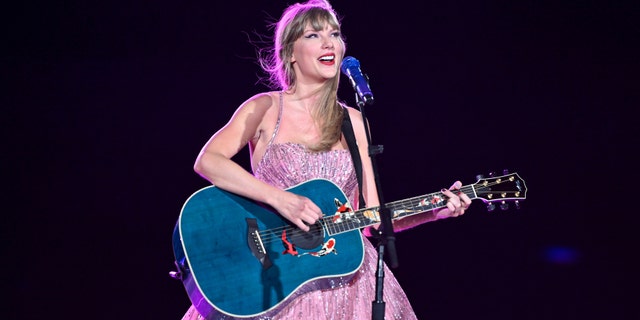 Taylor Swift looked enchanted to be playing for her Denver crowd. (Tom Cooper/TAS23/Getty Images for TAS Rights Management)
CLICK HERE TO SIGN UP FOR THE ENTERTAINMENT NEWSLETTER
In a statement shared with Fox News Digital an airline spokesperson said, "We are known for having a good time at Southwest Airlines and by the looks of it, the passengers enjoyed a quick moment of fun with our Crew onboard this flight.… We applaud our Employees and Customers for this enchanting performance and offer our apologies to any non-Swifties onboard."
"My living hell," another commented.
Someone added, "I would open the emergency door."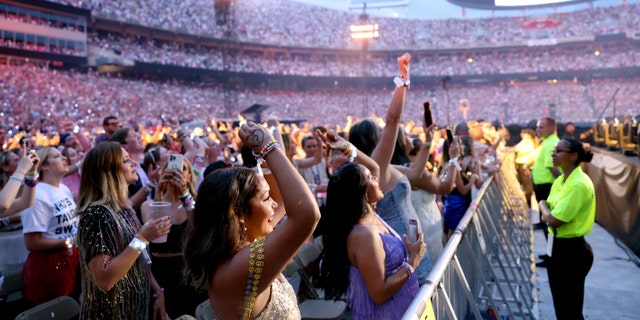 Taylor Swift's passionate fans are known as Swifties. (John Shearer/TAS23/Getty Images for TAS Rights Management)
CLICK HERE TO GET THE FOX NEWS APP