Environmental groups heavily financed by a Swiss foreign national spent big on data mining operations targeting millions of President Biden's voters, efforts that could be replicated ahead of the 2024 presidential elections.
The League of Conservation Voters (LCV) Victory Fund, LCV's independent political action committee, and Climate Power shelled out $15 million last year for a "sophisticated targeting project unlike anything they'd ever undertaken before" to propel Democrats, Politico reported earlier this month. The LCV and Climate Power are two prominent far-left environmental groups that push aggressive green transition policies and have received large funding from Swiss billionaire Hansjörg Wyss' nonprofits.
As part of the operation, LCV Victory Fund and Climate Power hired BlueLabs Analytics, a Washington, D.C.-based data science organization, to mine data of more than two million Biden voters in crucial swing states with advertisements and mailers ahead of the 2022 midterm elections.
The operation, and other similar funding schemes for political activity during last year's midterms potentially tied to Wyss, raises legal questions given the billionaire's nationality. Under federal election law, foreign nationals — Wyss is listed as recently as 2021 in financial filings as a "citizen of Switzerland" — are prohibited from contributing directly or indirectly to U.S. political campaigns.
LIBERAL DARK MONEY NETWORK FUNNELED MILLIONS OF DOLLARS TO GROUPS CONNECTED TO TOP WH OFFICIALS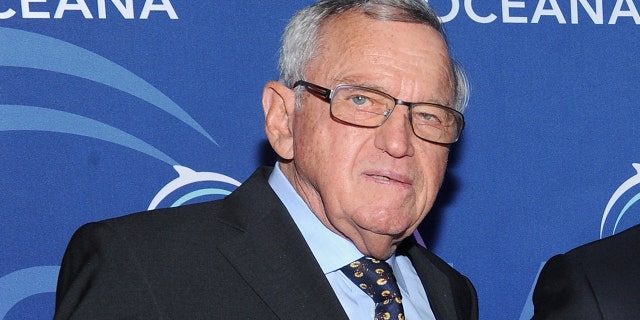 Hansjorg Wyss, a Swiss national, is prohibited from contributing indirectly or directly to federal elections.  (Craig Barritt/Getty Images for Oceana)
"Swiss billionaire Hansjorg Wyss spent nearly $73 million to influence American politics and policy, routing most of that money through the Arabella Advisors network," Caitlin Sutherland, the executive director for watchdog group Americans for Public Trust (APT), told Fox News Digital. "Without offering any evidence, Mr. Wyss' groups insist that his foreign money does not end up in partisan electoral activities."
"But now we have proof that the climate groups he funds funneled money to specifically target Biden voters in key states," she continued. "This dangerous pattern of giving by the left's largest foreign mega-donor warrants immediate congressional oversight."
WH ADVISER JOHN PODESTA STAFFING UP WITH FAR-LEFT CLIMATE ACTIVISTS: 'NEED TO SET AMBITIOUS GOALS'
For more than two decades, Wyss has been highly involved financially in various left-wing causes. Wyss founded the Wyss Foundation in the late 1990s as his main tax-exempt funding arm, and the Berger Action Fund in 2007. The billionaire has pushed hundreds of millions of dollars to his two nonprofits which have then spread his money to a vast array of groups, many of which like the LCV are actively involved in political issues.
According to tax filings obtained by APT and shared with Fox News Digital, a single anonymous donor, likely Wyss himself, wired a staggering $278.9 million to the Berger Action Fund between April 2021 and March 2022. The group in turn contributed $72.7 million to 12 separate dark-money organizations.
LCV was among the 12 groups and received $3.5 million from Wyss' nonprofit. Other groups, including the Center for Popular Democracy, Moms Rising Together, National Redistricting Action Fund, and WorkMoney, received millions of dollars in additional contributions from the Berger Action Fund. The groups are involved in political campaigns.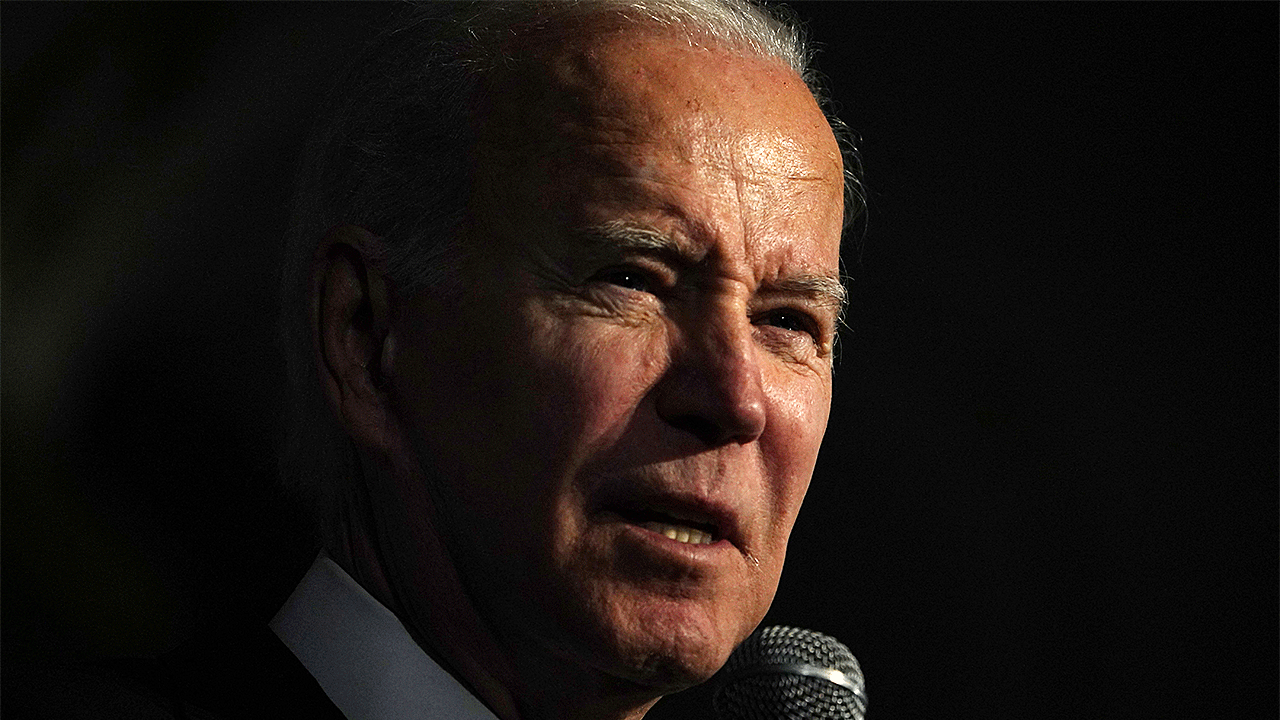 Environmental groups that have received large funding amounts from Wyss' nonprofits worked to mine President Biden's voters' data to help preferred candidates win in 2022. (Andrew Caballero/Getty Images)
"President Biden has the power of the Executive Order at his command and he should use it to deliver for our communities – Black and brown people, immigrants, working class and low income people, disabled and LGBTQ people," Center for Popular Democracy Co-Executive Director DaMareo Cooper said last year.
"We won't stop pushing Congress, but we can't wait," he added. "Biden must commit … to using executive action to get off fossil fuels, protect immigrants, cancel student debt, lower prescription drug costs and pursue justice reform."
DARK MONEY GROUP LINKED TO FOREIGN BILLIONAIRE INFUSED MILLIONS OF DOLLARS TO MAJOR DEM, LEFT-WING CAUSES
The Berger Action Fund also funneled $20.3 million to a group called Fund for a Better Future (FBF), according to the tax documents provided by APT. While FBF isn't required to disclose its donors in its tax forms, Wyss' contribution amount was the largest anonymous donation FBF reported that year, meaning the Swiss national was FBF's biggest donor.
FBF sent nearly $10.7 million to LCV in 2021, the most significant contribution FBF gave to any group that year. And FBF oversees Climate Power, providing the group with financial, legal, technological, and human resources support.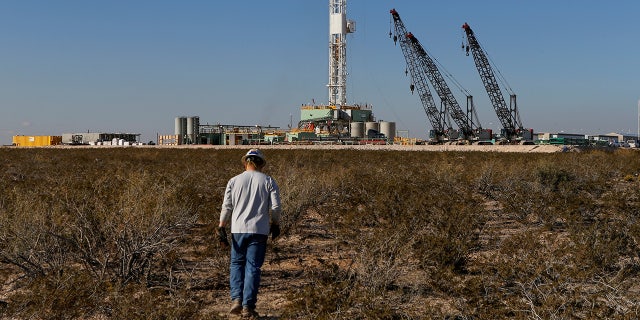 Much of Wyss' donations over the years have supported environmental groups opposed to new oil and gas drilling. (Reuters/Angus Mordant)
Climate Power was originally founded as a project of the LCV, Center for American Progress (CAP), and the Sierra Club in 2020. Wyss has donated to CAP and remains a board member of the influential left-wing think tank.
Climate Power, meanwhile, boasts advisory board members that are also members of the White House Environmental Justice Advisory Council. For example, both South Carolina state Rep. Harold Mitchell and Jerome Foster II, the executive director of the youth-led political advocacy group OneMillionOfUs.
FBF also contributed more than $2.9 million to Building Back Together, an advocacy group that works to primarily promote the Biden administration's policy agenda.
PELOSI-ALIGNED DARK MONEY NONPROFIT RECEIVED $3 MILLION FROM GROUP FUELED BY SWISS BILLIONAIRE
"Thanks to President Biden's bold economic agenda, communities across the country are seeing billions of dollars in manufacturing investments and millions of new, good-paying jobs," Building Back Together spokesperson Olivia Eggers said Monday. "The president's policies are investing in people and places that have historically been left out and left behind."
Additionally, Wyss' Berger Action Fund contributed about $42.5 million to the Sixteen Thirty Fund, a key cog in a billion-dollar dark money network.
The dark money network consists of five nonprofits that include the Sixteen Thirty Fund, New Venture Fund, Windward Fund, Hopewell Fund, and North Fund. The funds each act as a fiscal sponsor to other liberal nonprofits by providing their tax status to the nonprofits housed beneath them.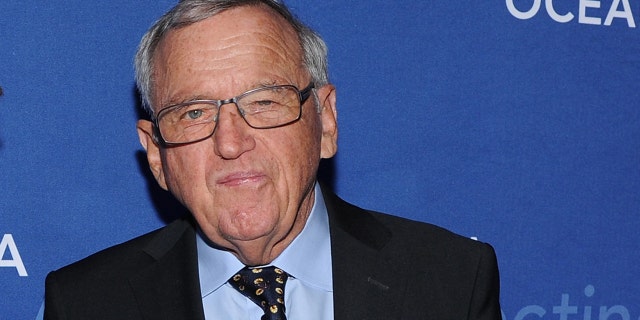 Wyss has spent big on liberal causes around the country. (Craig Barritt/Getty Images for Oceana)
The arrangement allows the fiscally-sponsored progressive groups to evade filing tax forms to the IRS, effectively obscuring their financial information.
The five funds — each managed by the Washington, D.C.-based Arabella Advisors consulting firm — also do not disclose donor information on their tax forms, keeping the public in the dark to the full extent of who is using the network as a conduit to bankroll left-wing initiatives across the country.
The funds combined for nearly $1 billion in total spending in 2021, their tax documents show.
CLICK HERE TO GET THE FOX NEWS APP
"The Berger Action Fund and Wyss Foundation are committed to complying with all rules governing their activities and have established strict policies prohibiting their funds from being used for get-out-the-vote activities, voter registration, or supporting or opposing political candidates or parties," a spokesperson for the Berger Action Fund and Wyss Foundation told Fox News Digital.
"Berger's grants to the Sixteen Thirty Fund and Fund for a Better Future supported advocacy, including for the Inflation Reduction Act, which lowers prescription costs, expands access to health care, invests in clean energy, and closes tax loopholes," they continued. "This funding also supported advocacy around the Bipartisan Infrastructure Law to ensure the final legislation contained significant investments in climate and green infrastructure."
FBF didn't respond to requests for comment for this story.