Summer's soaring temps bring the well-known risks of heat exhaustion and heat stroke — but they can also take their toll on people's moods and mental health, experts say.
Higher temperatures have been linked to an uptick in emergency room visits for mental health conditions and diagnoses, as found in a 2022 study published in JAMA Psychiatry.
The Boston University study looked at nearly 3.5 million adult ER visits between 2010 and 2019.
"Our work showed that emergency department visits to treat mental health increased as ambient temperatures increased, for adults across the U.S. with commercial health insurance, for a wide range of illnesses," lead study author Amruta Nori-Sarma, assistant professor of environmental health at Boston University, told Fox News Digital.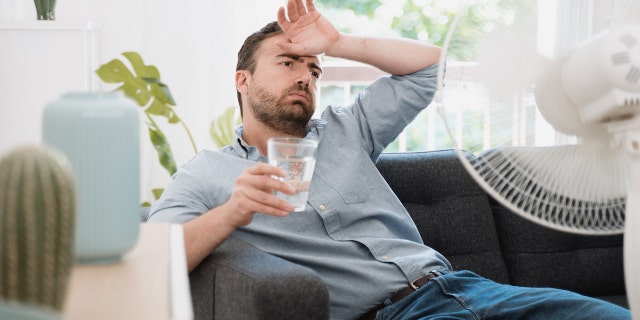 Extreme heat has been shown to have a significant impact on mood and behavior, leading to increases in aggression and mood instability, a doctor said. (iStock)
"We do know that extreme heat has a significant impact on mood and behavior," he told Fox News Digital. "In particular, we see increases in aggression and mood instability."
He also said, "In terms of our behavior, we see both externalized aggression and hostility toward others, as well as internalized aggression, which can take the form of suicide attempts and self-harm."
How extreme heat affects the brain
When people are uncomfortable, Galasso said, it typically changes their mood and behavior.
"What we do know is that exposure to extreme heat affects our 'emotional gatekeepers,' or the systems that keep our psychological resources and defenses intact," he explained.
One major factor could be that rising temperatures tend to disrupt sleep, the doctor said, which leads people to feel irritable and agitated.
"Further, people report greater difficulty with memory, attention, concentration and reaction time," Galasso said. "When there is pressure on the internal systems that regulate mood and frustration, symptoms occur that make us feel less effective in our daily lives."
"For those with preexisting mental health conditions, this can often be the precursor to an increase in pathology," he added.
Those who have mood instability, a history of substance abuse, or a severe or persistent mental illness are most vulnerable, Galasso warned — along with people in lower socioeconomic classes who may not have access to air conditioning and/or temperature-controlled environments.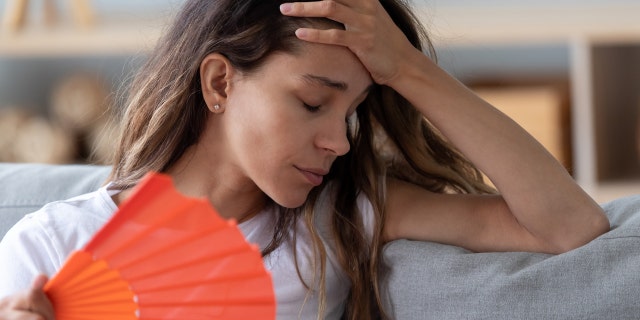 Summer's soaring temperatures can take a toll on people's moods and mental health, studies have shown. (iStock)
Additional studies have found that periods of extreme heat also tend to trigger a surge in violent activity.
A second theory was that temperature increases led to changes in people's routine activities, which then sparked interpersonal conflicts.
How to keep a cool head in the heat
To prevent heat-induced meltdowns, Galasso emphasized the need for the public — particularly those who are most vulnerable — to have access to cooling centers, water and medical care.
"As mental health providers, we need to provide education to our clients and communities to help mitigate some of the negative effects of extreme heat," he said.
Many cities across the U.S. have emergency preparedness programs to help vulnerable people cope with the heat, pointed out study author Nori-Sarma.
The National Center for Healthy Housing's website lists cooling centers by state.
CLICK HERE TO GET THE FOX NEWS APP