A report from the North American Electric Reliability Corporation (NERC) is warning of widespread blackouts this summer. Two-thirds of the country has an elevated risk of potential for insufficient operations.
"It's really concerning because electricity is pretty critical to how we operate every minute of every day," National Rural Electric Cooperative Association CEO Jim Matheson said. "You have to be able to have the lights come on when you're counting on it. That's an expectation we have across this country. Unfortunately, certain policies are driving us in the wrong direction."
The NERC report lists recent efforts by the Biden administration to limit emissions as a grid vulnerability. The environmental rules could disrupt operations at coal-fired generators in 23 states. That includes locations along the Gulf Coast, including Texas, which has a recent history of blackouts from extreme weather. Other locations include desert-hot Nevada.
"What's going on in this country right now is demand for electricity is growing, which is a good thing. The economy is growing, but we're shutting down power plants, and we're not replacing it with any capacity. So, at some point, that basic relationship starts to get in trouble," Matheson said.
Matheson served as a Utah representative from 2001 until 2015. He is a member of the Democratic Party but warns recent Biden administration policies are adding to a supply and demand problem for U.S. energy.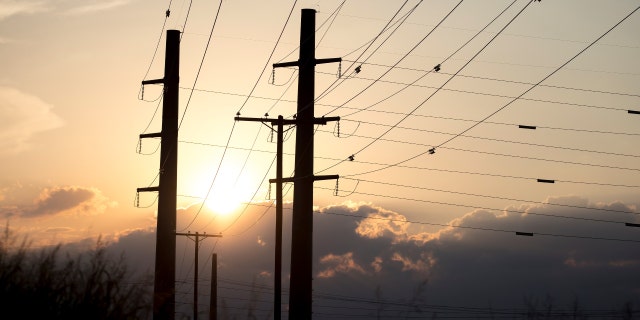 The sun sets behind power transmission lines in Texas July 11, 2022. (Nick Wagner/Xinhua via Getty Images)
"It's really hard to build something in this country these days," Matheson said. "We're at a point where we are reducing supply, and public policy, in terms of permitting, doesn't allow us to build new resources."
Most of today's power grid was built in the 1960s and 1970s. According to the White House, an estimated 70% of transmission lines are more than 25 years old. Billions of dollars from the recent Infrastructure law were set aside for updates to the grid and upgrades for transmission lines.
"I'm excited that we may get some pipeline permitting reform in the debt ceiling negotiations," Rep. Jeff Duncan, R-S.C., said. "We're at a point of criticality in this nation in that we have the resources to produce. We just have nowhere to put it.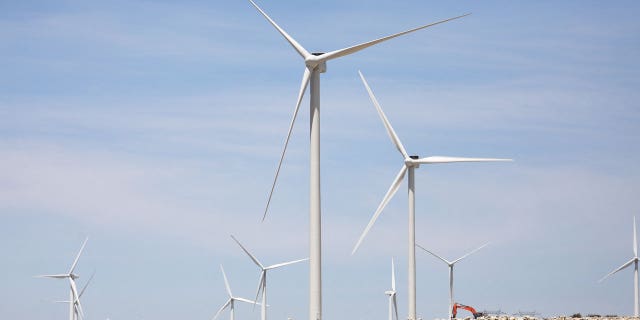 Wind turbines in Palm Springs, Calif. Many environmentalists want to transition from fossil fuels to renewable energy, such as wind and solar. (REUTERS/David Swanson)
DEM SENATOR UNLOADS ON WHITE HOUSE FOR AGREEING TO FAST-TRACK GAS PIPELINE IN BUDGET DEAL
The debt deal also orders a study by NERC to assess how much transfer capacity is needed to strengthen grid reliability. It's a project that would likely take 2½ years to get to Congress. Duncan chairs the Energy, Climate and Grid Security Subcommittee. He says adding energy producers to the power grid is already a slow process.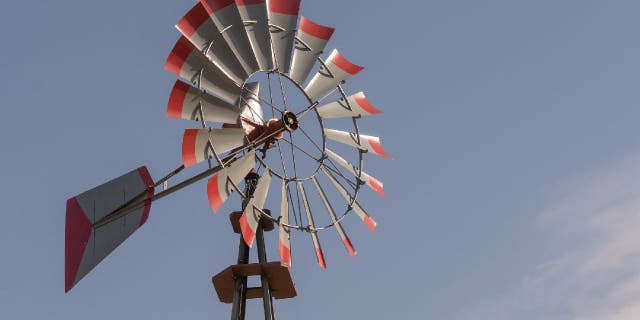 Some Amish farms have windmills that produce energy for powering up appliances and gadgets. (iStock)
CLICK HERE TO GET THE FOX NEWS APP
The Energy Department is also expected to publish its own long-term national transmission planning study later this year. It is expected to include potential solutions for a transition to clean energy.
"They're going to be a part of the electrical grid for a long time, but we shouldn't rush to that as the sole source," Duncan said. "We need to really balance our energy matrix and make sure we have good, reliable, affordable electricity."