A South Carolina school district will remove unlawful critical race theory from its curriculum after a South Carolina Freedom Caucus lawsuit.
A Tuesday settlement agreement between the state Freedom Caucus and Lexington County School District One requires the district to terminate its contract with EL Education after an employee was caught describing how to circumvent South Carolina's anti-CRT law, the Freedom Caucus said in a press release.
South Carolina has a budget stipulation which prohibits critical race theory-derived ideas through the school funding process.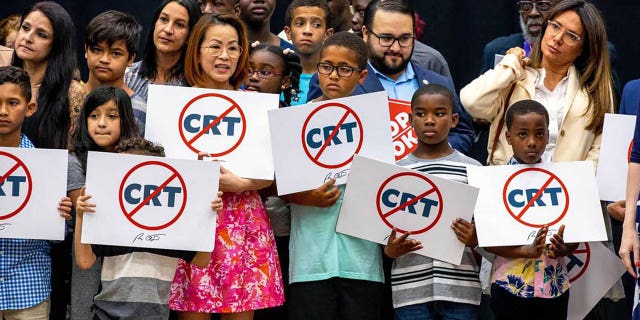 Schoolchildren hold signs against critical race theory, a school of thought that generally focuses on how power structures and institutions impact racial minorities. (Daniel A. Varela)
The settlement in the Lexington Court of Common Pleas requires the Lexington district, which contains 31 schools and more than 28,000 students, to fully comply with all South Carolina laws prohibiting CRT instruction and training for students, teachers, and other staff.
Sullivan touted the tenets of CRT, including "culturally relevant pedagogy" and considering what "parts of your identity are privileged." EL Education works with a number of South Carolina schools in developing curriculum that "goes against mainstream teaching," she said.
"Antiracism" is "at the core" of EL Education's curriculum, its website says.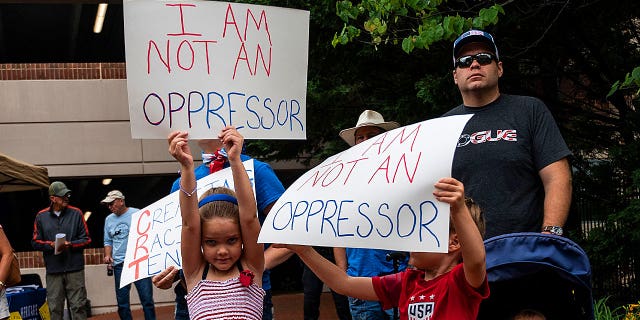 People hold up signs during a rally against "critical race theory" (CRT) being taught in schools. (ANDREW CABALLERO-REYNOLDS/AFP via Getty Images)
Freedom Caucus chairman Adam Morgan said the caucus will continue fighting for parents, teachers, and students. The Freedom Caucus is part of an ongoing lawsuit with the Charleston County School District for also teaching suspected CRT-derived ideas.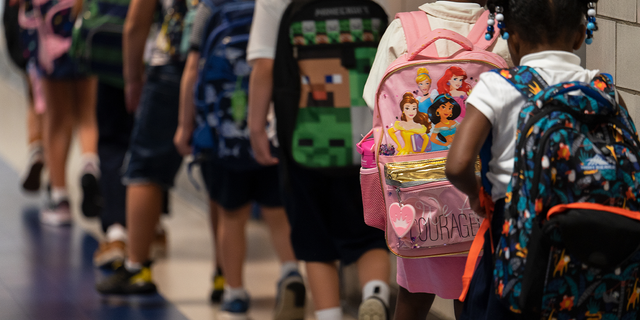 Students line up to enter their respective classrooms. (Craig Hudson)
Students read "This Book is Anti-Racist" by Tiffany Jewell, which teaches children that "if you are white," one automatically has "internalized racial superiority," and "The Black Friend: On Being a Better White Person," which states, "We have a White people problem."
CLICK HERE TO GET THE FOX NEWS APP
Teachers in the district have also conducted "privilege tests," in which White students were separated across a room from "oppressed" minority students, the Freedom Caucus complaint says.