Shania Twain is revealing the secrets to her fit figure.
The 57-year-old country music star adheres to a mainly liquid diet that includes protein shakes filled with greens.
Twain normally sticks to one meal a day and sometimes adds a snack of peanut butter or dark chocolate, according to USA Today.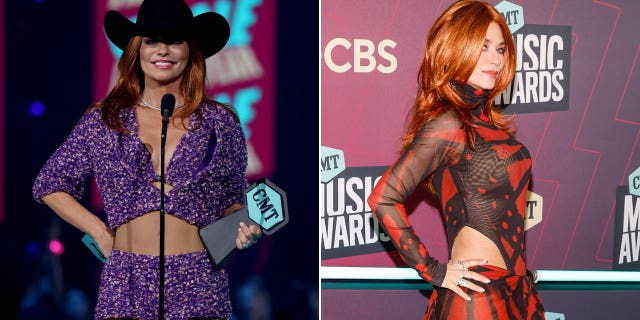 Shania Twain revealed how she stays fit in a new interview. (Getty Images)
SHANIA TWAIN TALKS POSING NUDE, EMBRACING HER BODY, AND WHY SHE'S 'AGING NATURALLY'
Despite her diet, Twain explained she doesn't participate in any specific workouts.
"Before tour rehearsals I was riding horses and now I'm just running around a lot," Twain told the outlet. "If I feel like I'm losing too much weight, I'll eat some more. But I need to watch it for the wardrobe because (weight) goes on fast, especially now during menopause."
Twain is set to begin her "Now" tour Friday in Spokane, Washington. The tour will conclude in Las Vegas on Aug. 4.
The "Man! I Feel Like a Woman" singer does stay away from one food when performing.
"Never cheese on a show day because dairy creates phlegm," she said.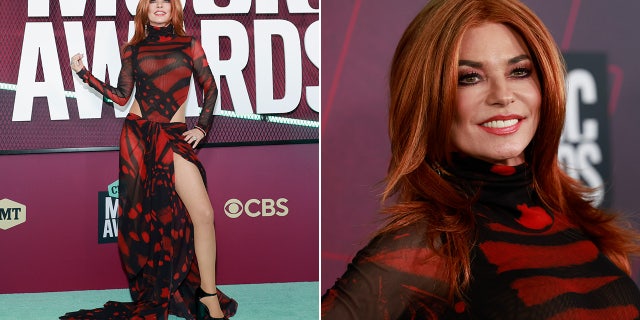 Twain made a statement wearing a red dress with a thigh-grazing slit to the CMT Music Awards on April 2, 2023. (Getty Images)
Twain previously explained to Fox News Digital that she is planning on "aging naturally."
"As we get older especially, we do tend to get more shy or more critical of our bodies. Our skin starts sag, it's just part of growing old," Twain said, adding, "I plan on aging naturally."
She continued, "That also means being comfortable in your skin and instead of hiding it, embracing it and enjoying it."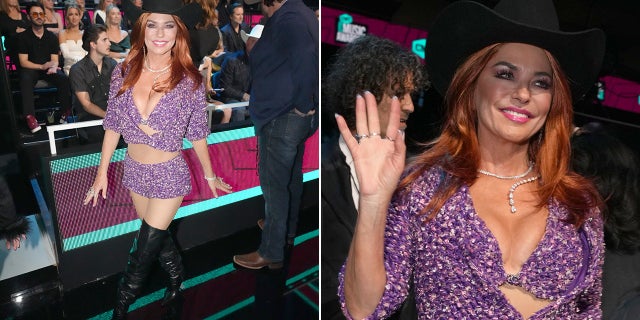 Twain changed into sparkling purple shorts and a crop top to accept the CMT Equal Play Award. (Getty Images)
CLICK HERE TO SIGN UP FOR THE ENTERTAINMENT NEWSLETTER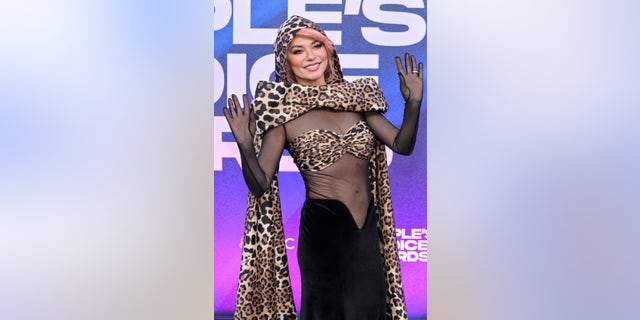 Twain turned heads wearing a see-through mesh dress as she waved to her fans from the red carpet at the People's Choice Awards on Dec. 6, 2022. (Amy Sussman)
The country music star posed nude for her single "Waking Up Dreaming." The new single is on Twain's sixth studio album, "Queen of Me."
"I do this naked photo shoot, and it changed everything for me," she told "Extra."
"I want to be able to stand but go, 'Yes, I am a woman that is comfortable in her own skin.' It's not like I'm trying to show my nakedness to the world, I'm trying to show that confidence in your own nakedness is necessary," Twain added.
The performer revealed that she struggled with her body when she was younger.
"I've been very shy about my body from a very young age… to the point where I would not go to the beach in a bathing suit," Twain told the outlet. "I would say probably really tortured by it from the age of 10."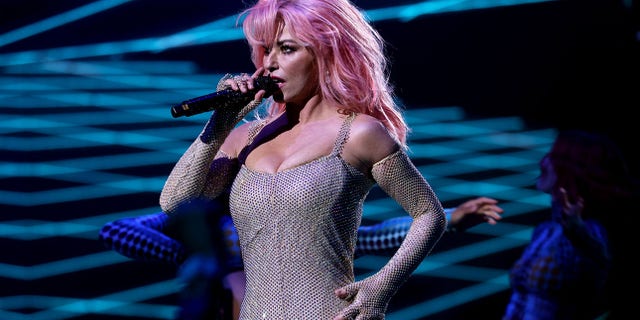 Twain has been having fun with her look, even performing with pink hair. (Mark Von Holden/E! Entertainment/NBC)