Leticia Martinez-Cosman went to watch the Seattle Mariners play the Cleveland Guardians last Friday at T-Mobile Park, hours before a source close to the family says her son was lured and attacked in a bizarre series of events.
Martinez-Cosman hasn't been seen since, city police announced Thursday, nearly a week after her disappearance. She is described as standing about 5 feet, 9 inches tall and weighing around 135 pounds. She has green eyes and brown hair.
She was last seen with a man at the game who had been identified and interviewed by detectives, police said.
Seattle police announced that Brett Gitchel, 46, has been arrested on charges of homicide, kidnapping, assault and theft in connection with the case in a news briefing streamed by FOX 13 Seattle Thursday. They had also recovered a vehicle.
CASH APP FOUNDER BOB LEE DIED PLEADING WITH 911 FOR HELP: REPORT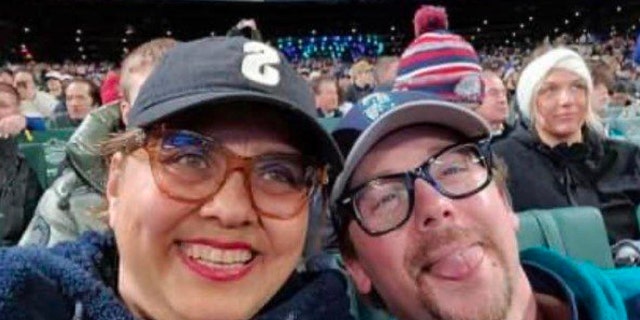 Leticia Martinez-Cosman, 58, was last seen at Fridays Seattle Mariners game, police said. She attended with the man pictured here, according to authorities. (Seattle Police)
They said detectives were still looking into whether he was the same man who went to the Mariners game with Martinez-Cosman.
Gitchel was booked into the King County jail Wednesday evening, records show.
Court documents from a prior case obtained by Fox News Digital show Gitchel is a career criminal, with prior convictions of domestic violence, auto theft, drugs and lying to police.
Police were still trying to locate Martinez-Cosman at the time of the briefing.
Around 2 a.m. Friday, her adult son Patrick, who is in his late-20s and has special needs, told family members that a man woke him up in the middle of the night and told him that his mother had been hurt in a fall and that he would take him to see her in the hospital.
"They drove around, made a couple stops," a source close to the family told Fox News Digital Thursday. "Finally he made this excuse to go to the backseat — and that's when he put a bag over his head and tried to choke him."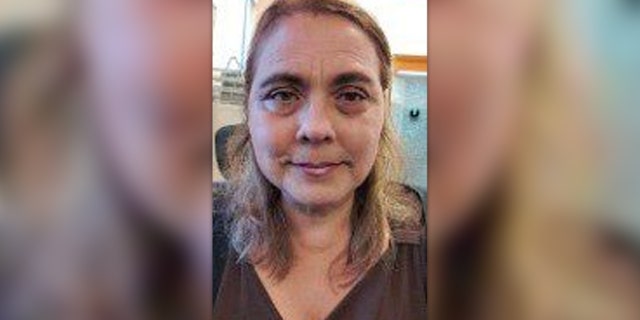 Leticia Martinez-Cosman in an undated photo provided by Seattle police. The 58-year-old Mariners fan was last seen at a home game Friday, March 31.  (Seattle Police Department)
Patrick's father is Martinez-Cosman's ex-husband and lives out of state. She had been dating and may have recently met the man in the Seattle police photo, showing off a new baseball-themed manicure to relatives before the game.
"[Patrick] fought him off, he bit his thumb, honked the horn to wake up the neighbors, had his phone and was calling 911," the source said.
CLICK HERE TO GET THE FOX NEWS APP
However, Patrick was unable to confirm whether his attacker was the same man pictured in the photo police released.
Anyone with information is asked to call Seattle investigators at (206) 233-5000.