U.S. Senate Majority Leader Chuck Schumer and Senate Minority Leader Mitch McConnell have joined a growing chorus calling for the release of U.S. citizen and Wall Street Journal reporter Evan Gershkovich from Russia, arguing the charges against him are "baseless" and "fabricated."
Gershkovich, the newspaper's Moscow bureau reporter, was arrested on March 29 by the Russian government's Federal Security Service on charges of espionage on behalf of the United States.
The publication has vehemently denied these charges while several of Gershkovich's colleagues have defended his integrity. President Biden, Secretary of State Antony Blinken and Canadian Prime Minister Justin Trudeau also have called for his release.
"We strongly condemn the wrongful detention of U.S. citizen and Wall Street Journal reporter Evan Gershkovich, and demand the immediate release of this internationally known and respected independent journalist," Schumer and McConnell said Friday in a joint statement.
INSIDE THE RUSSIAN SPY 'TRIALS' AWAITING WSJ JOURNALIST EVAN GERSHKOVICH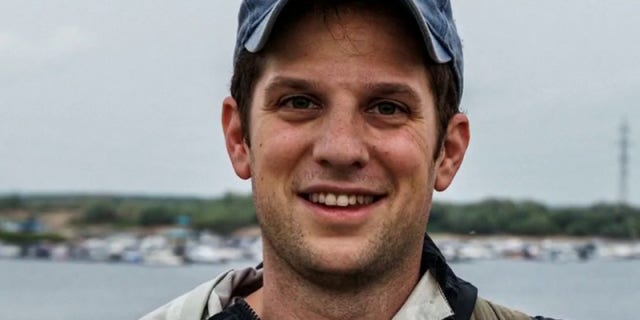 The Wall Street Journal has dismissed any notion that Evan Gershkovich was doing anything other than working as a journalist. (Fox News)
"Mr. Gershkovich was accredited by the Russian Ministry of Foreign Affairs to work as a journalist in Russia. Since his arrest, Russian authorities have failed to present any credible evidence to justify their fabricated charges," the statement continued.
"Moreover, against standard diplomatic practice and likely in violation of international law the U.S. Embassy has been denied consular access to Mr. Gershkovich," it added.
Schumer and McConnell also said "the Kremlin continues to wrongfully detain U.S. citizen Paul Whelan" and that it should "release Mr. Whelan and Mr. Gershkovich now.
JOURNALIST PREVIOUSLY KICKED OUT OF RUSSIA WEIGHS IN ON EVAN GERSHKOVICH'S DETAINMENT
"Let there be no mistake: journalism is not a crime," the statement continued. "We demand the baseless, fabricated charges against Mr. Gershkovich be dropped and he be immediately released and reiterate our condemnation of the Russian government's continued attempts to intimidate, repress, and punish independent journalists and civil society voices."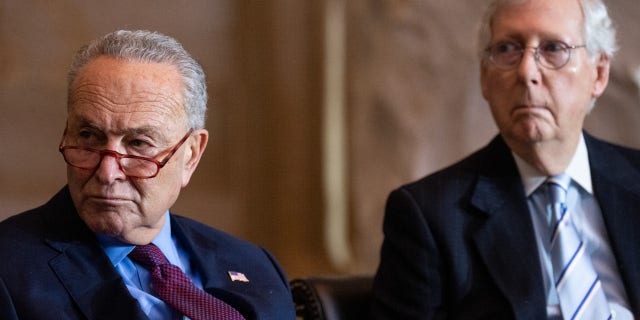 Senate Majority Leader Chuck Schumer, D-N.Y., and Senate Minority Leader Mitch McConnell, R-Ky., are now calling for Gershkovich's release. (Bill Clark/CQ-Roll Call, Inc via Getty Images)
A Moscow spokesperson said Thursday that Gershkovich will receive an appeal hearing by a Russian court on April 18, though it is unclear whether Gershkovich will appear in person or through a video link.
In addition, the court proceedings are allowed by law to take place behind closed doors so long as the final decision can be communicated to the public.
CLICK HERE TO GET THE FOX NEWS APP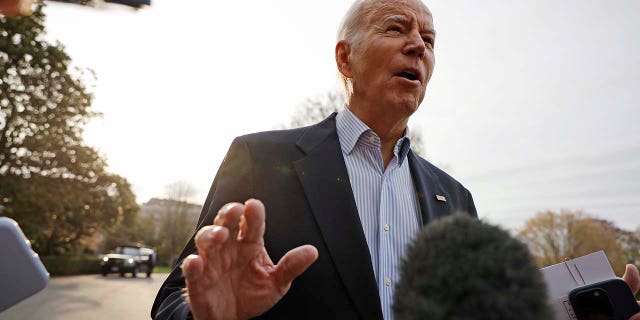 President Biden also has called for the release of Wall Street Journal reporter Evan Gershkovich. (Chip Somodevilla/Getty Images)
Gershkovich was originally detained by Russian forces on March 29 in the city of Yekaterinburg after being accused of "trying to obtain secret information," "on the activities of one of the enterprises of the Russian military-industrial complex."
Blinken spoke to his Russian counterpart on Sunday regarding the "grave concern" the White House had about Gershkovich's arrest while also calling for the release of fellow detained American Whelan. White House press secretary Karine Jean-Pierre confirmed on Tuesday that Gershkovich's release was a "priority" for President Biden.
Fox News' Lindsay Kornick contributed to this report.