Senate Majority Leader Chuck Schumer, D-N.Y., is rejecting calls to "defund" the FBI, despite refusing to push back against the defund the police movement in years prior.
In 2020, Sen. Tom Cotton, R-Ark., introduced a resolution opposing calls to "defund" the police in the wake of the Black Lives Matter riots.
Schumer opposed the proposal and claimed it was all "rhetoric, and no action."
While speaking on the Senate floor Tuesday to highlight a new resolution, the Democrat claimed calls to defund law enforcement are "dangerous," despite his previous voting record.
TRUMP CALLS ON GOP TO DEFUND FBI AND JSUTICE DEPARTMENT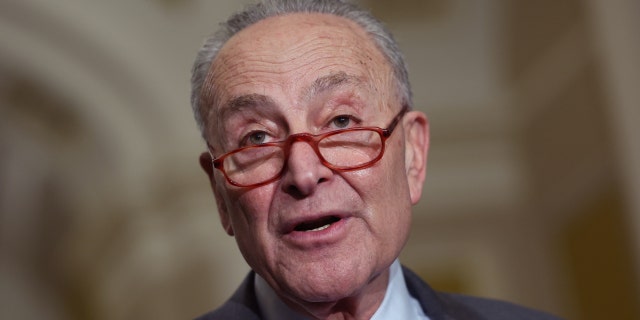 Senate Majority Leader Charles Schumer rejected a resolution that defended law enforcement in 2020. (Kevin Dietsch)
"Today I'll be introducing a resolution denouncing the former president's call to cut funding to our federal law enforcement, and senators will have to choose between standing with President Trump and his dangerous, dangerous view that we ought to cut funding for law enforcement and the FBI, or will they stand with the public servants who keep America safe?" Schumer said.
WHITE HOUSE AGAIN ACCUSES CONGRESSIONAL REPUBLICANS OF ATTEMPTING TO DEFUND POLICE
Despite refusing to reject "defund" the police pushes in 2020, Schumer sent a letter to Senate Democrats in April 2023 detailing his new resolution that seeks to "reject MAGA extremist calls to 'defund' the FBI and DOJ."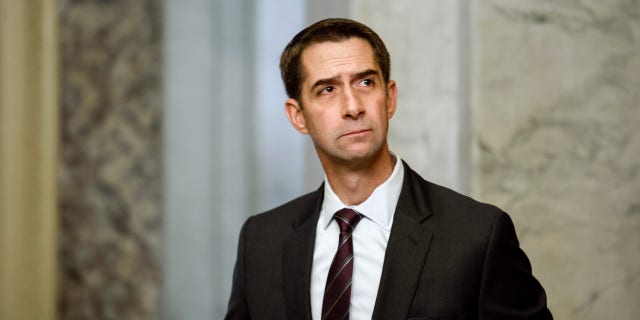 Sen. Tom Cotton previously introduced a resolution to reject calls to defund the police. (Anna Moneymaker)
CLICK HERE TO GET THE FOX NEWS APP
Initial calls from the GOP to "defund" the FBI came in August 2022 after the law enforcement group raided the house of former President Donald Trump in search of classified materials.
Schumer said, "Donald Trump's call for defunding federal law enforcement agencies is a baseless, self-serving broadside against the men and women who keep our nation safe."