GRAPHIC CONTENT WARNING
A man stumbles into the view of a surveillance camera aimed outward through the glass front door of a building lobby.
He reaches out, placing his left hand against the doorframe before collapsing on to the sidewalk outside.
The view changes to another camera, this one outside, facing the other way. The man gets up, holding a phone in one hand with the other pressed tight against his ribs, dripping blood on the sidewalk before walking off.
CASH APP FOUNDER BOB LEE DIED PLEADING WITH 911 FOR HELP: REPORT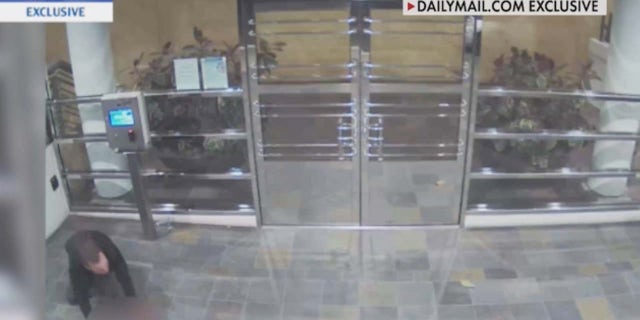 Cash App founder Bob Lee appeared in a daze as he staggered down Main Street in San Francisco early Tuesday, searching for help after being stabbed in the ribs. (DailyMail.com)
The man was Bob Lee, a 43-year-old tech innovator who founded Cash App and was an executive at both Square and MobileCoin before his stabbing death early Tuesday morning.
It is unclear if the video is the same one described by a San Francisco Standard article earlier this week, but it appears to show the same sequence of events.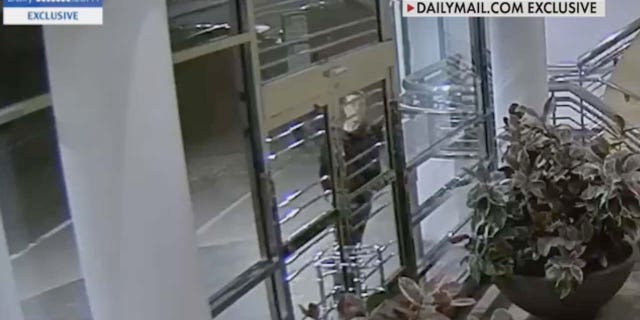 Cash App founder Bob Lee appeared in a daze as he staggered down Main Street in San Francisco early Tuesday, searching for help after being stabbed in the ribs. (DailyMail.com)
A visibly injured man in a black shirt and jeans flags down a driver, appearing to ask for help, before the vehicle continues on.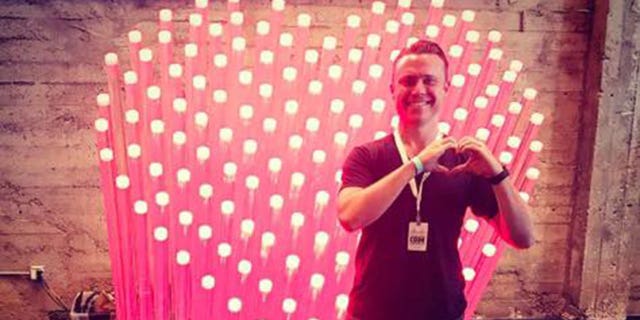 Bob Lee makes heart shape with his hands in front of a light display shaped like a heart in a photo he posted to Facebook. Lee was stabbed to death on Tuesday, April 4, 2023, according to San Francisco police. (Bob Lee/Facebook)
He collapses outside a building, staggers to his feet and falls again outside the Portside, a residential high-rise near the Bay Bridge where a two-bedroom apartment can cost north of $1 million.
CASH APP'S BOB LEE ON SAN FRANCISCO STREET BEGGING FOR HELP MOMENTS AFTER FATAL STABBING: REPORT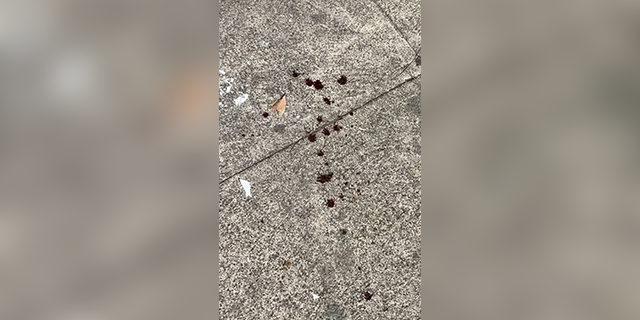 Apparent blood drops seen on the San Francisco sidewalk near where Cash App founder Bob Lee was found with stab wounds early Tuesday. (Nicole Garay Bitler)
Images obtained by Fox News Digital show a series of apparent blood drops trailing up the sidewalk in the area earlier this week. Crews were later photographed hosing down the concrete.
City police found Lee with stab wounds in the Rincon Hill neighborhood after 2:30 a.m. Tuesday after he called 911 and pleaded for help.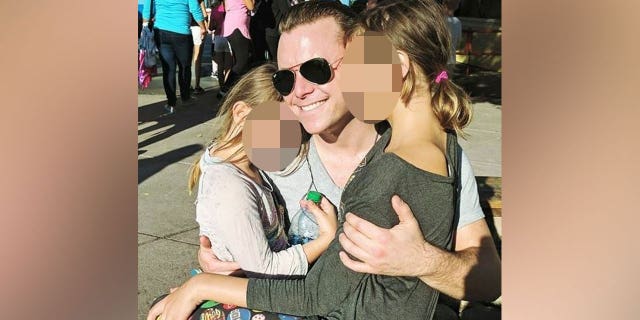 Cash App founder and tech exec Bob Lee, 43, was a father of two. He had recently moved from San Francisco to Miami but suffered fatal stab wounds early Tuesday on a return to the California city. (Bob Lee/Facebook )
"Help!" he cried into the phone, according to the Standard report. "Someone stabbed me!"
CASH APP FOUNDER BOB LEE MURDER: BUSINESS WORLD 'IN SHOCK'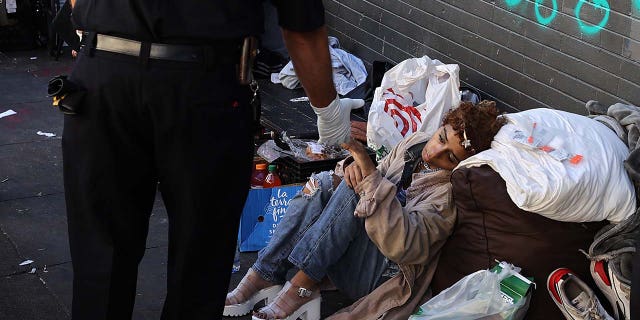 A paramedic helps a homeless woman in the Tenderloin district of San Francisco in California, United States on Oct. 9, 2022. Homelessness and crime have been persistent problems in the Silicon Valley city. (Photo by Tayfun Coskun/Anadolu Agency via Getty Images)
Police arrived within minutes and rushed him to the hospital, where he died.
Police have not publicly identified a suspect, although they have likely obtained additional surveillance video in the area.
In a statement, San Francisco Police Chief Bill Scott said that the department would not be commenting on evidence in the case due to the active investigation. However, he said that investigators were working "tirelessly" to find the killer.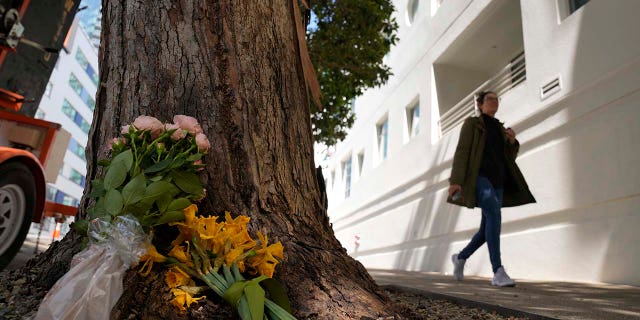 A woman walks past flowers left outside an apartment building where a technology executive was fatally stabbed in San Francisco, Tuesday, April 4, 2023. Bob Lee was a technology executive who created Cash App and was currently chief product officer of MobileCoin. (AP Photo/Eric Risberg)
Lee left San Francisco for Miami in October and had voiced concerns about public safety in his former home.
San Francisco Crime Statistics (Mobile users go here)
CLICK HERE TO GET THE FOX NEWS APP
City crime statistics show that most major crimes have fallen so far in 2023, compared to the same period last year. However, violent crimes as a whole have risen slightly, driven by an 18% increase in robberies and a 33% rise in homicides.
Felony assaults have remained flat as misdemeanor assaults have climbed by 13%, according to the statistics.
Anyone with information on Lee's death is asked to call San Francisco's tip line at 1-415-575-4444.