Paul McCartney befuddled Beatles fans last month when he announced the band would be releasing a record featuring the late John Lennon, with the help of artificial intelligence.
"When we came to make what will be the last Beatles record it was a demo that John had – that we worked on and we just finished it up – it'll be released this year. We were able to take John's voice and get it pure through this AI so that then we could mix the record as you would normally do," he told BBC Radio 4's Today show.
Fans began questioning why the Beatles would do such a thing, sharing their disdain on social media. Ringo Starr recently clarified to Rolling Stone that the group would "never" fake Lennon's voice. George Harrison, who died in 2001, recorded his own part for the song prior to passing, Starr added.
Calling the experience of recording "beautiful," Starr said, "It's the final track you'll ever hear with the four lads. And that's a fact."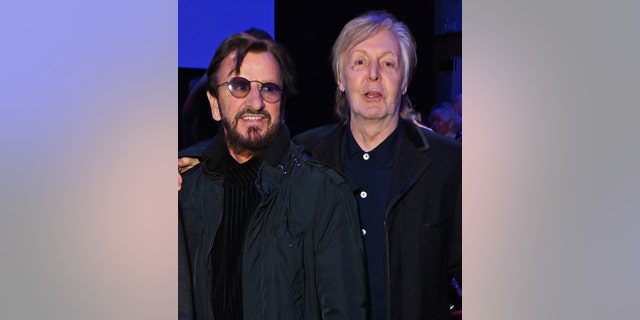 Ringo Starr said the Beatles would "never" fake John Lennon's vocals for a new Beatles song. (Dave Benett/Getty Images for Disney+)
Following McCartney's initial comments, one Twitter user lamented: "I can't put my finger on why there's something eerie to me about using ai to make a new beatles song with john and george's voices but if the other two are ok with it then fine. but i can't see myself enjoying something like that."
"I'm sorry but this whole 'last record' of The Beatles is just, I cannot accept it. Why can't people let the dead be dead? Let them rest. Godd—–. Using AI to extract John's voice for their 'last record'? WHAT KIND OF ABOMINATION IS THIS? THEIR LAST RECORD WAS ABBEY ROAD," another impassioned fan wrote.
CLICK HERE TO SIGN UP FOR THE ENTERTAINMENT NEWSLETTER
His first photo book, "1964: Eyes of the Storm," edited by Robert Weil, gave fans a glimpse into the iconic group's lifestyle as the most beloved band in the world.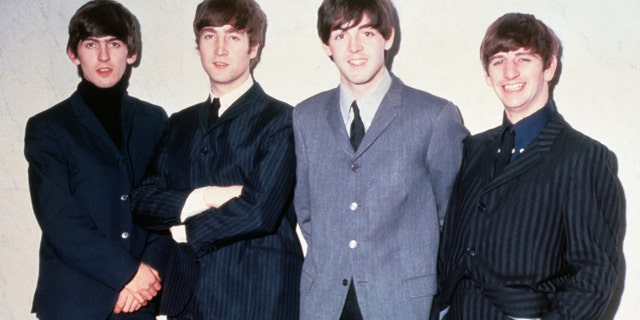 George Harrison and John Lennon passed away in 2001 and 1980, respectively, and Paul McCartney and Ringo Starr are working on what will be the last track featuring the Fab Four. (Bettmann)
When asked if he thinks artificial intelligence will impact the music industry, Weil told Fox News Digital, "I do think it will. I think on a deep level, things which are predictable and, you know, more formulaic can be totally replicated. But I don't think you can ever expect AI to create songs the way Paul McCartney and the Beatles created songs – there's a nuance, there's emotions.
"There is a level which I don't think can be repeated. Same way with me as a book editor. I don't believe that on the higher level that these machines can, you know, equate the subtlety and the emotions of, you know, what we do," he concluded.