Former NCAA swim star Riley Gaines slammed the president of far-left Human Rights Campaign for denying the biological advantages of male athletes in a Wednesday Senate Judiciary Committee hearing.
Kelley Robinson, who describes herself as the first queer, Black president of the Human Rights Campaign, claimed that tennis legend Serena Williams could beat men at the sport at the hearing on "Protecting Pride: Defending the Civil Rights of LGBTQ+ Americans."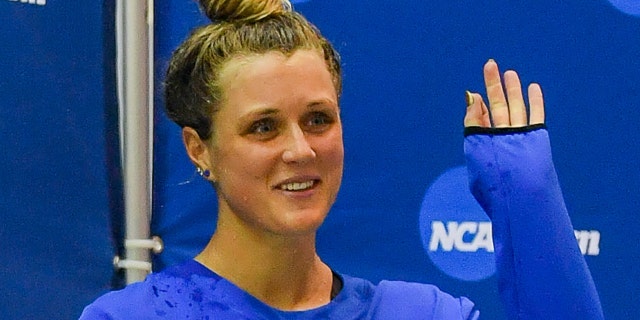 University of Kentucky swimmer Riley Gaines reacts after finishing tied for fifth with transgender University of Pennsylvania swimmer Lia Thomas in the 200-freestyle finals at the NCAA Swimming and Diving Championships on March 18, 2022, in Atlanta. (Rich von Biberstein)
"There's been this news article about men that think they can beat Serena Williams in tennis," Robinson said. "And it's just not the case. She is stronger than them."
Gaines, a University of Kentucky 12-time All-American swimmer who tied with transgender swimmer Lia Thomas, immediately shut down Robinson's claim: "Both Serena and Venus lost to the 203rd ranked male tennis player."
"It's true. It's completely different sport," Williams told David Letterman in 2013. "The men are a lot faster, they serve harder, they hit harder. It's a completely different game. I love to play women's tennis. I only want to play girls because I don't want to be embarrassed."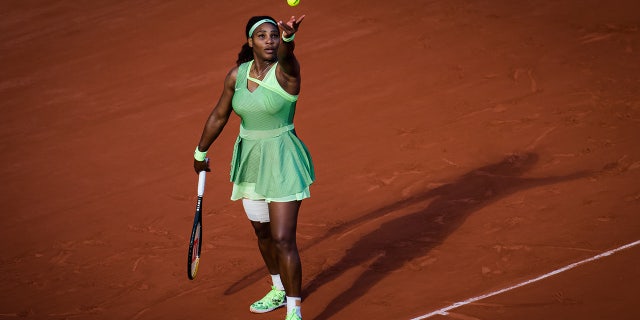 Serena Williams in action against Elena Rybakina during the fourth round of Roland Garros on June 6, 2021, in Paris. (Robert Prange/Getty Images)
RILEY GAINES MOCKS MESSAGE APPARENTLY SENT TO HARVARD SWIM TEAM ABOUT LIA THOMAS
Robinson told Sen. John Kennedy, R-La., she would "not definitively" say males have an athletic advantage over females.
"As a medical professional, I don't have the scientific expertise to provide an opinion," she told Sen. Lindsey Graham, R-S.C, during the hearing.