FIRST ON FOX: Twenty-two Republican House members and six GOP senators urged President Biden to withdraw his reported appointee to oversee the Centers for Disease Control and Prevention (CDC).
Texas GOP Rep. Chip Roy led the letter with Sen. Ted Budd, R-N.C., opposing the president's reported nomination of Dr. Mandy Cohen as the next CDC director and urging him to rescind his selection.
"Dr. Cohen is unfit for the position," the lawmakers wrote. "Throughout her career, Dr. Cohen has politicized science, disregarded civil liberties, and spread misinformation about the efficacy and necessity of COVID vaccinations and the necessity of masks, during her time as the Secretary of the North Carolina Health and Human Services."
MOST US ADULTS ARE DECLINING COVID BOOSTERS AS CDC WARNS OF HEALTH RISKS: 'RELATIVELY LITTLE PROTECTION'
Roy, Budd and their colleagues wrote that while Cohen "claims to have acted on scientific data, her account of her decision-making during the pandemic indicated that she merely arbitrarily copied her friends' actions in similar positions of power, without considering scientific evidence or the decisions of elected officials."
BIDEN SET TO SELECT NORTH CAROLINA HEALTH SECRETARY TO LEAD CDC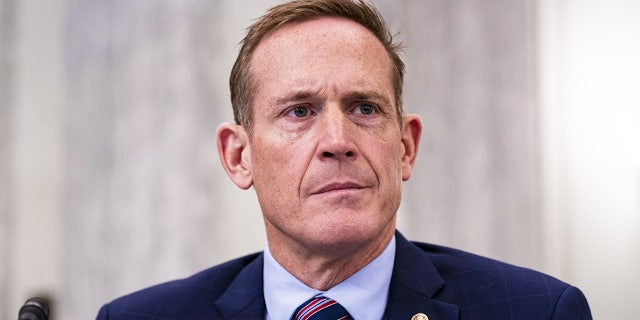 The Republicans, including Sen. Ted Budd, pointed out that, after a North Carolina school district "followed the science by declining to institute unscientific mask mandates" and ending "other unproven and largely hysterical quarantine policies," Cohen "threatened to bring legal action against the district." (Al Drago/Bloomberg via Getty Images)
The Republicans pointed out that Cohen "recounted a conversation with the Secretary of Health and Human Services in Massachusetts," whom she "claimed she 'called the most' for advice on COVID policy," where Cohen mirrored her Massachusetts compatriot's decision to lighten up on masks that upcoming Monday.
"She also participated in the misleading 'White Coat Rally' at the White House supporting ObamaCare as a tense debate raged and as recently as August of 2022 hosted fundraisers for Democrats running for office," the lawmakers wrote.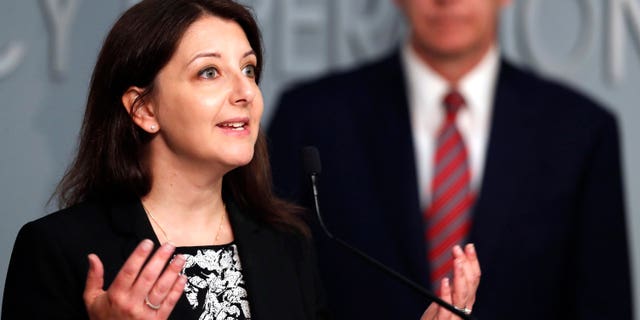 The lawmakers noted that Mancy Cohen "has an extensive history of publicly campaigning for Democrats and supporting radical, left-wing policies." (Ethan Hyman/Raleigh News & Observer/Tribune News Service via Getty Images)
"Given her strong affiliation with the Democrat Party and the COVID-19 lockdowns, it will be difficult for the American people to trust Dr. Cohen to run the CDC as a nonpartisan actor who makes objective decisions rooted in scientific data, and not in political expediency. Therefore, we urge you to reverse course on Dr. Cohen's reported appointment to the Director of the CDC."
CLICK HERE TO GET THE FOX NEWS APP