Prince Emanuele Filiberto of Savoy believes that Prince Harry is "suffering" following his royal exit.
The Duke of Sussex, the younger son of King Charles III, and his wife Meghan Markle married in 2018 at Windsor Castle. Despite a fairy tale wedding that hinted at a happily ever after, the couple stepped down as working royals in 2020. At the time, they cited what they described as the unbearable intrusions and racist attitudes of British tabloids.
Harry's fury at the media has been building for years. He blames an overly aggressive press for the death of his mother, Princess Diana. The Princess of Wales passed away in 1997 from injuries she sustained in a Paris car crash. At the time, the 36-year-old was being chased by paparazzi. Harry, 38, has also accused the media of hounding Markle, 41, a former American actress.
"I don't like to criticize," Filiberto told Fox News Digital. "And you know, they did their choice. Harry is a very intelligent young man. He suffered a lot [from] the media attention when he was young. Then, when his mother died, perhaps at a certain point he wanted to live another life, and he left with his wife… to America."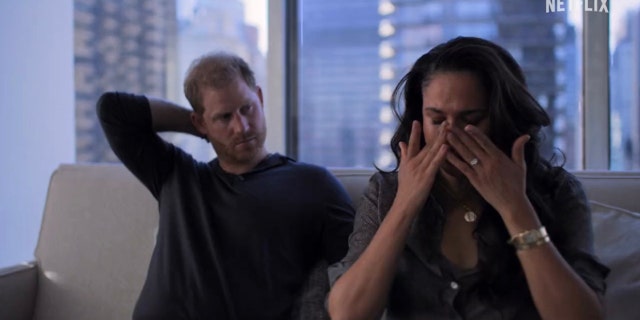 Meghan Markle cried while sitting beside Prince Harry in a trailer for their Netflix docuseries. (Netflix)
In late 2022, the Duke and Duchess of Sussex launched a six-part Netflix docuseries that detailed their experiences leading to their decision to step back as senior royals. And in January of this year, Harry's explosive memoir "Spare" was published. The book exposed deeply personal details about Harry and the royal family, often in eyebrow-raising detail.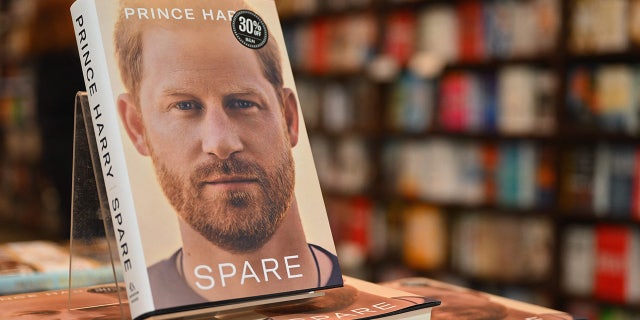 Prince Harry's memoir "Spare" quickly became a bestseller. (Angela Weiss/AFP via Getty Images)
Recently, Harry was at London's High Court. He is suing the publisher of the Daily Mirror for allegedly using unlawful techniques "on an industrial scale" to score front-page scoops on his life. The case against Mirror Group is the first of the prince's several lawsuits against the media to go to trial. It is one of three publishers he alleged unlawfully snooped on him for stories about the royal family.
It is believed Harry stayed at Frogmore Cottage, the couple's former U.K. home. In March, a spokesperson for the couple confirmed that they were asked to vacate the residence.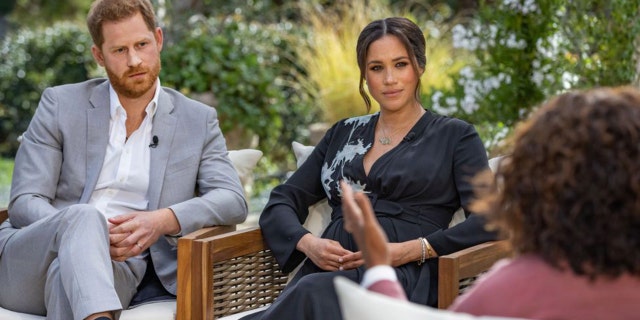 In a candid interview given to Oprah Winfrey in 2021, Meghan Markle alleged remarks regarding her son Archie's skin color were made by the inner circle of the royal family. (Harpo Productions)
Photographers who were involved confirmed they followed the couple for miles over an extended period but described it as a low-speed affair. A photo agency later contended it was the couple's security guards who acted recklessly.
New York City Mayor Eric Adams condemned the paparazzi chasing them as "reckless and irresponsible." Police said the pursuit was relatively short and led to no injuries, collisions or arrests and warranted no further investigation. The cab driver who drove them from the police station said he instantly recognized his passengers and that paparazzi "were following us the whole time," though he said he wouldn't call it a chase.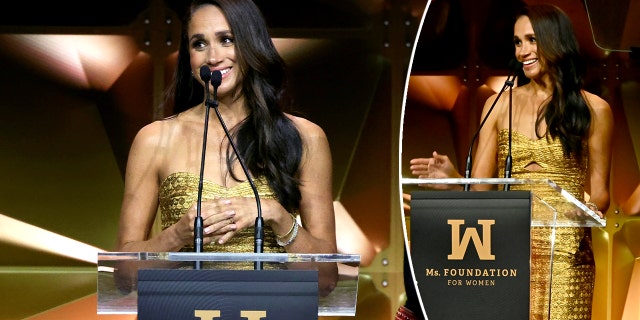 Meghan Markle talked of service prior to the reported car chase in New York City. (Kevin Mazur/Astrid Stawiarz)
Filiberto said that while Harry may have desired to break away from the constraints of royal life, it must weigh heavily on him to be isolated from the only upbringing he's ever known.
PRINCE HARRY, MEGHAN MARKLE NOT INVITED TO TROOPING THE COLOUR FOR KING CHARLES III: REPORT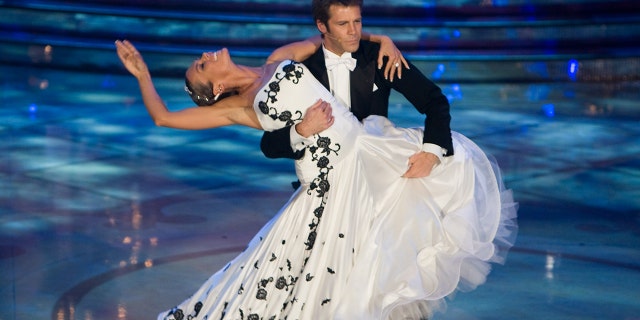 Prince Emanuele Filiberto of Savoy and his dance partner Natalia Titova perform during the finale of "Strictly Come Dancing" on March 21, 2009, in Rome. (Elisabetta A. Villa/WireImage)
According to the outlet, Filiberto won Italy's "Dancing With the Stars," nearly won its singing competition with a song he wrote, and appeared in a reality TV show where he tried out normal professions, the outlet reported. It noted that he has also been a star judge on a talent show, has been the face of pickled olives, and even appeared in an ad for an electronic cigarette.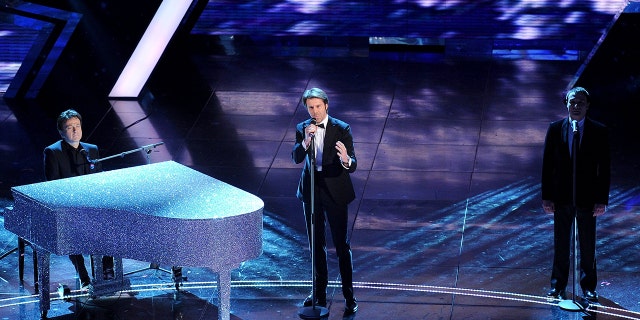 Emanuele Filiberto performs during the 60th Sanremo Song Festival at the Ariston Theatre on Feb. 16, 2010, in San Remo, Italy. (Venturelli/WireImage)
In 2021, Deadline reported that Filiberto teamed up with Chinese filmmaker Yi Zhou for a biopic of his grandmother, Queen Marie-José.
Filiberto noted that he greatly admires Harry's father, King Charles III.
KING CHARLES TO RESTORE TROOPING THE COLOUR ROYAL TRADITION FOR THE FIRST TIME IN OVER 30 YEARS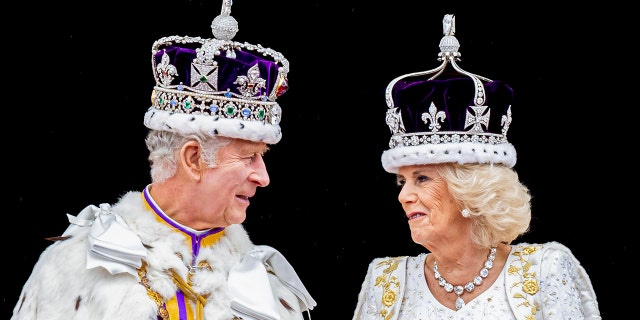 King Charles III and Queen Camilla on the balcony of Buckingham Palace following the coronation on May 6, 2023, in London. (P van Katwijk/Getty Images)
"I had the pleasure to meet King Charles several times," he said. "I think he's a wonderful man first than a king. He's a man that was speaking about [the environment] much more before everyone else was speaking about it… He is an artistic person. And I think all of that combined will make him a fantastic king. And I totally support him. He is already doing an incredible job."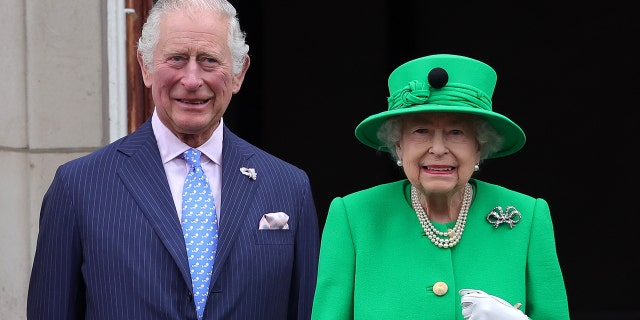 King Charles III took the throne after Queen Elizabeth II died on Sept. 8. (Chris Jackson)
Charles, 74, became king upon the death of his mother, Queen Elizabeth II. Britain's longest-reigning monarch passed away in September at age 96.
On Saturday, Charles celebrated his first Trooping the Colour in the U.K. as a reigning monarch. According to reports, the Duke and Duchess of Sussex were not invited. It is believed they stayed in Montecito, California, where they reside with their two young children.
The Associated Press contributed to this report.