This Easter Sunday, feed your family and friends with this delectable ham dish dubbed "pineapple upside down ham" by Chef Tam AKA Tamra Patterson – the owner of Chef Tam's Underground Cafe in Memphis, Tennessee, and Chef Tam's Express in Arlington, Texas.
Chef Tam shared that the inspiration behind this recipe is simple: sweet is an excellent companion for savory and salty flavors.
"Hams have always paired well with brown sugar and pineapples, so this was the perfect opportunity to take a traditional Easter Ham to new levels," she said.
HOT CROSS BUN CINNAMON ROLLS FOR EASTER 2023: TRY THIS RECIPE
Chef Tam suggests serving the ham with a deviled egg potato salad or smoked turkey and Southern collard greens.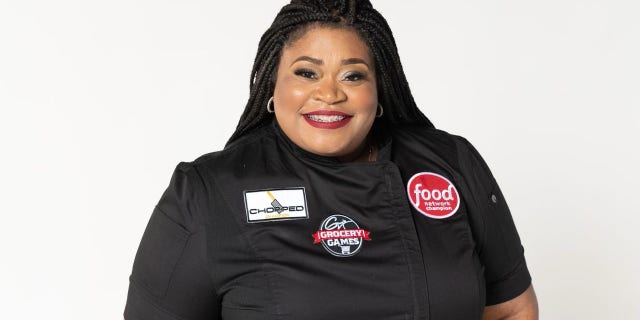 Tamra Patterson, Chef Tam, owner of Chef Tam's Underground Cafe in Memphis, Tennessee, shares her recipe for the ultimate pineapple upside ham. (Chef Tam  )
Pineapple Upside Down Ham by Chef Tam, TheChefTam.com
Makes 20-25 servings
Prep time: 10 minutes
Cook time: 45 minutes
TRADITIONAL BREAKFAST QUICHE RECIPE FOR EASTER 2023
Ingredients:
1 12-15 pound spiral sliced ham
3 cups crushed pineapple
3 cups brown sugar, 1 Cup reserved
MANGO-MUSTARD GLAZED HAM FOR EASTER: TRY THE RECIPE
1 jar pineapple (ice cream topping)
1 stick salted butter
1 jar maraschino cherries
Instructions:
1. In a sauce pot, melt butter, add two cups of brown sugar, stir until well combined on medium heat, place ham in the roaster and preheat the oven to 375 °F.
2. Pour brown sugar butter mixture on top and then sprinkle reserved brown sugar; add crushed pineapple to the base of the roaster and then top ham with the pineapple topping.
3. Bake covered for 30 minutes basting ham every 10 minutes with pineapples; then remove cover and turn oven on broil.
4. Place cherries across the top and sides of ham with toothpicks and then return to oven on broil for 7-to-10 minutes.
CLICK HERE TO SIGN UP FOR OUR LIFESTYLE NEWSLETTER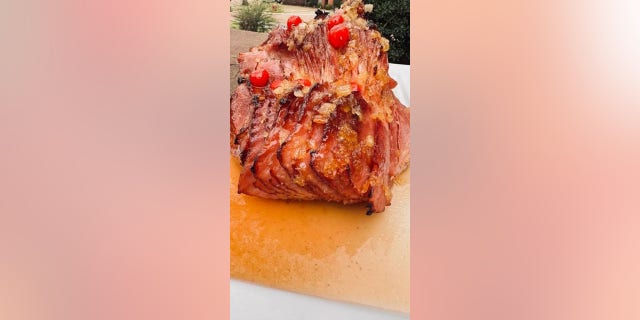 Finish the ham with the iconic maraschino cherry, found on a traditional pineapple upside down dessert.  (Chef Tam  )
CLICK HERE TO GET THE FOX NEWS APP
This original recipe is owned by thecheftam.com and was shared with Fox News Digital.