Oklahoma death row inmate Richard Glossip's lawyer is demanding a new trial after Attorney General Gentner Drummond said the state should vacate his conviction.
Glossip, 59, who has spent 25 years in prison for his murder-for-hire conviction and maintains his innocence to this day, had his execution delayed three times. Drummond is now releasing an independent counsel report into Glossip's conviction and has filed a motion to vacate it.
"The filing by AG Drummond states what we have long contended, that Justin Sneed, the state's star witness against Mr. Glossip, is not credible," attorney Don Knight told Fox News Digital in a statement. "Now, even the State has concluded that 'Justin Sneed made material misstatements to the jury' … and that the state 'is compelled to correct these misstatements and permit the trier of fact the opportunity to weigh Sneed's credibility with accurate information.'"
Glossip was sentenced to death in the 1997 murder of Barry Van Treese. Prosecutors allege Glossip killed Van Treese, the owner of a motel where Glossip worked as a manager, by convincing a 19-year-old maintenance worker, Justin Sneed, to execute his killing.
OKLAHOMA'S ATTORNEY GENERAL SAYS GLOSSIP'S MURDER CONVICTION SHOULD BE VACATED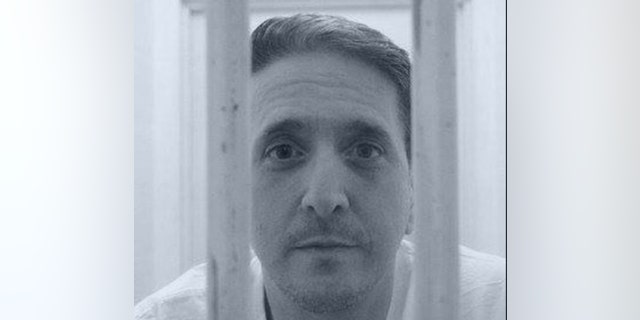 Oklahoma death row inmate Richard Glossip has spent 25 years in prison for a crime he says he did not commit. (Fox News Digital)
The death row inmate was just hours away from his execution in 2015 when prison officials realized they did not have the right lethal drug and were forced to delay his death date.
Glossip's attorneys argue Sneed, who has been sentenced to serve life in prison, is Van Treese's "real killer."
OKLAHOMA DEATH ROW INMATE RICHARD GLOSSIP PETITIONS FOR CLEMENCY AS EXECUTION DATE NEARS
Sneed was sentenced to life after pleading guilty to beating Van Treese to death with a baseball bat in 1997 in a room at the Oklahoma City motel. Sneed testified that he killed Van Treese but only after Glossip, the motel manager, promised to pay him $10,000 to commit the crime. But Glossip's attorneys argue that his murder-for-hire conviction and death sentence are unsubstantiated.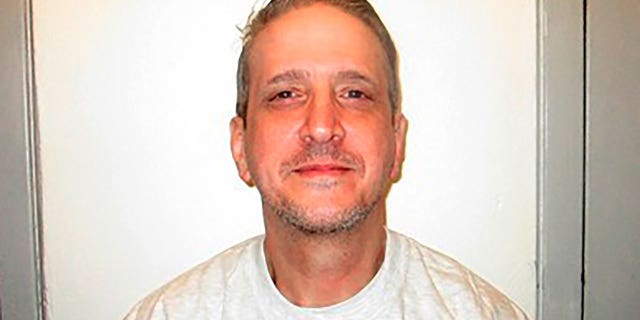 An Oklahoma appeals court on Nov. 10, 2022, denied death row inmate Richard Glossip's request for a new evidentiary hearing his attorneys suggest would prove his innocence in the 1997 beating death of Glossip's boss at an Oklahoma City motel. (Oklahoma Department of Corrections via AP, File)
"The AG's own independent counsel confirms in his report what we have long known: Richard Glossip's conviction is unreliable and granting him a new trial is required," Knight said. "The independent counsel's report reached the same conclusion that the Reed Smith independent investigation for Oklahoma legislators did — that a cumulation of serious errors occurred that likely changed the outcome of his 2004 trial.
DEATH ROW INMATE RICHARD GLOSSIP'S FOURTH EXECUTION DATE SET AS LAWMAKERS SEEK NEW HEARING TO PROVE INNOCENCE
Read the independent counsel report here:
"It is now clear that it would be unconscionable for the state to move forward with Mr. Glossip's execution when there is so much doubt surrounding his conviction. We thank General Drummond for his courageous decision to take a deeper look at this difficult case and urge the Court of Criminal Appeals to quickly grant the attorney general's request and remand Mr. Glossip's case to the trial court for further proceedings."
More than 60 Oklahoma lawmakers, including dozens of pro-death-penalty Republicans, have called for a new trial for Glossip.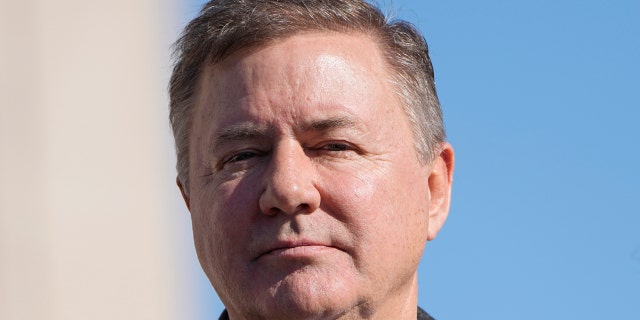 Oklahoma Attorney General Gentner Drummond (Sue Ogrocki)
His next death date was scheduled for May, but his attorneys filed another motion last month to delay it until August.
OKLAHOMA DEATH ROW INMATE'S CASE TO BE REVIEWED BY OUTSIDE LAW FIRM AFTER LAWMAKERS RAISE DOUBTS ABOUT HIS GUILT
Drummond's April 6 motion to vacate Glossip's conviction states that his office "has reached the difficult conclusion that justice requires setting aside Glossip's conviction and remanding the case to the district court."
Read the motion to vacate here:
"After thorough and serious deliberation, I have concluded that I cannot stand behind the murder conviction and death sentence of Richard Glossip," Drummond said. "This is not to say I believe he is innocent. However, it is critical that Oklahomans have absolute faith that the death penalty is administered fairly and with certainty. Considering everything I know about this case, I do not believe that justice is served by executing a man based on the testimony of a compromised witness."
CLICK HERE TO GET THE FOX NEWS APP
He added that his thoughts are with the "Van Treese family, who have been waiting decades for a final measure of justice."