The Secret Service on Thursday still had no suspects in the investigation into who brought cocaine into the White House over the weekend, and it's not clear whether a culprit will ever be found, a source told Fox News Digital.
The source, who is familiar with the Secret Service probe, told Fox News Digital on Thursday that it will take time to review the evidence and said officials admitted there is a possibility they will not be able to determine who brought the drugs into the White House on Sunday.
The source added that multiple tests have been run on the cocaine container, including DNA and fingerprints tests.
The investigation is expected to be concluded early next week, and the source provided more detail on where exactly the drugs were found – in a phone cubby of an entrance off West Executive Avenue, which is in the lower-level West Wing lobby.
The source also told Fox News Digital that the Secret Service has received the letter sent by Republican Sen. Tom Cotton demanding answers on how the drugs made it into the White House and that they plan to respond to him.
On Wednesday, the Secret Service confirmed to Fox News that the substance found in a bag in the West Wing of the White House by a member of the Secret Service on Sunday evening was cocaine. The discovery prompted the response of a hazmat team and the fire department while the Secret Service blocked the streets around the White House.
TRUMP ATTACKS BIDENS, MEDIA FOLLOWING DISCOVERY OF COCAINE AT WHITE HOUSE OVER THE WEEKEND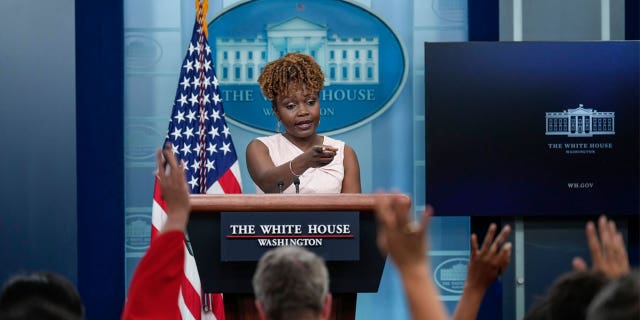 White House Press Secretary Karine Jean-Pierre was pressed by reporters about the cocaine that was allegedly found in the West Wing over the weekend. (Drew Angerer/Getty Images)
While federal investigators have yet to determine who brought the illegal narcotics into the White House, internet bookies have identified President Biden's son Hunter as the most likely candidate.
Hunter, a recovering crack addict, has been given +170 odds as being the culprit by Overseas sportsbook BetOnline.ag. The site lists other potential candidates, many of which appear to be jokes such as Kansas City Chiefs tight end Travis Kelce who recently visited the White House.