Imagine for a moment that you are a college student in the 1980s attending a guest lecture on campus. To your surprise, the invited speaker had ties to the KGB. While this sounds like a ridiculous bit of imagination, it is akin to the reality college students face today.
This year, we were all rattled by the news of a spy balloon meandering its way across the continent. While this was an alarming episode, it was not the beginning of the Chinese invasion. It is the inconvenient truth that China has been infiltrating American universities for decades in a coordinated effort to hijack and influence the education of future generations in America. We need not look any further than the malignantly misnamed Confucius Institutes and the siphoning of taxpayer-funded, American intellectual property for proof of Chinese influence at universities.
It is well known now that state-backed Confucius Institutes are not innocent cultural centers. In reality, Confucius Institutes are financed and supervised by the CCP to serve as a propaganda arm on foreign shores against the United States. By promulgating poisonous communist ideology on students, it has a direct and dangerous influence on millions of young Americans.
Don't believe it? The CCP's own former propaganda chief, Li Changchun, rightly noted that the institutes are "an important part of China's overseas propaganda setup."
But Communist China is not just influencing college students – it's actively stealing our research and intellectual property.
AMERICANS TORN OVER HOW US SHOULD RESPOND TO A CHINESE INVASION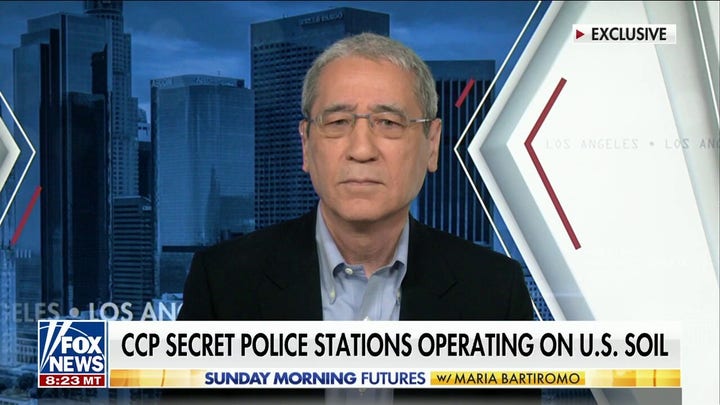 Video
Communist China's Thousand Talents Program is a state-sponsored initiative to place scientists in highly sensitive American labs, only to lure them back via hefty checks in order to glean American research and intellectual property.
According to a recent report, at least 154 Chinese scientists who worked at the Los Alamos National Laboratory – where nuclear weapons were first developed – have subsequently been lured back to China to help make advances in such technologies as deep-earth-penetrating warheads, hypersonic missiles, quiet submarines, and drones.
Some of them were paid as much as $1 million to return to China, equipped with their newfound American research.
This is all out in the open – the state-sponsored propaganda and the blatant theft of American research. And yet, a troubling and dark secret is being carefully guarded by universities across the country, but it's starting to see the light of day.
American universities are openly embracing Communist China to shore up their plentiful endowments. In the early 2010s, they began actively seeking Chinese students to attend their universities because they often pay full tuition. More troubling, universities are also investing in Chinese entities.
CLICK HERE TO GET THE OPINION NEWSLETTER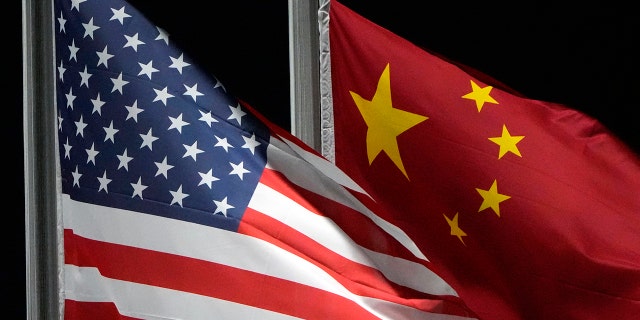 FILE – The American and Chinese flags wave at Genting Snow Park ahead of the 2022 Winter Olympics, Feb. 2, 2022, in Zhangjiakou, China. Secretary of State Antony Blinken has postponed  a planned high-stakes weekend diplomatic trip to China as the Biden administration weighs a broader response to the discovery of a high-altitude Chinese balloon flying over sensitive sites in the western United States, a U.S. official said Friday.  (AP Photo/Kiichiro Sato)
Let's look at an example: the University of Pennsylvania (UPenn).
UPenn invested millions of its endowment funds in foreign entities. These are foreign companies, organizations, or institutions engaged in human rights abuses or advanced technology production that pose a risk to our national security. In March, Ways and Means Chairman Jason Smith and I sent a letter to UPenn on this issue. As the letter reads, "Based on the most recently available public data, which indicates that UPenn's endowment holdings are valued at approximately $20.7 billion, the percentage invested in listed entities equals a value of approximately $3.3 million."
CLICK HERE TO GET THE FOX NEWS APP
This is only one example in a haystack of troubling cases. That's why those of us in Congress have encouraged these universities to decouple their ties with Chinese entities.
Last year I sent a letter to the 15 private colleges and universities with the largest endowments urging them to divest from adversarial Chinese entities. Tax-advantaged endowment dollars should not be invested in companies that have horrid records of human rights abuses or pose a risk to national security. Sadly one university replied that they would not comply. In their words "it's not illegal yet."
Congress must take further action. We cannot continue letting Communist China infiltrate our universities and compromise this nation's future. Not every war is ballistic in nature. We are losing the battle for tomorrow on college campuses. We cannot wait any longer to fight back.
Republican Greg Murphy represents North Carolina's third congressional district.