New Zealand climber 'miraculously' survives nearly 2,000ft fall with only minor injuries
'Exceptionally lucky to be alive'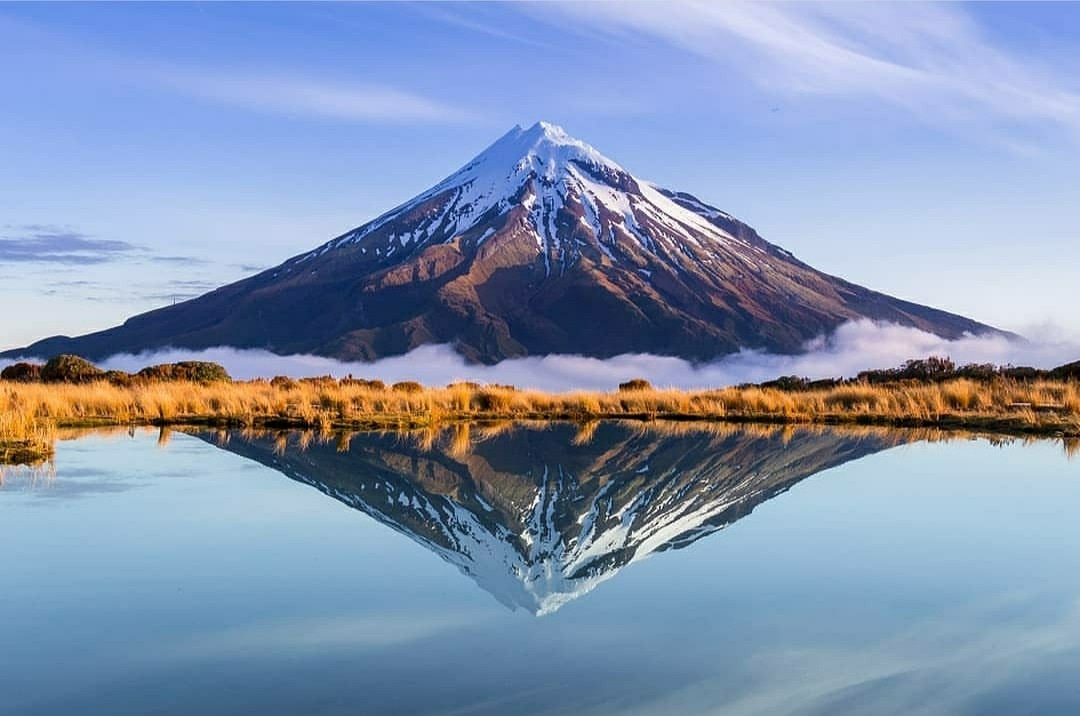 A climber who fell 600m (1,969ft) down a mountain and sustained only minor injuries was deemed "exceptionally lucky to be alive" by authorities.
The climber, whose name was not revealed by police, tumbled down the side of Mount Taranaki in New Zealand' North Island on 9 September and sustained only minor injuries from the fall.
The distance of the fall is equivalent to surviving a fall from a height nearly equivalent to two Eiffel Towers and the height of the Makkah Clock Royal Tower in Saudi Arabia, one of the world' tallest skyscrapers.
The man was fortunate to be rescued because milder spring weather meant the mountain' icy surface was softer and led to him landing on a cushion of snow.
According to the police, the man is "exceptionally lucky to be alive".
"These are challenging areas and when things go wrong there are often serious consequences," the local police said.
"Climbing on Mount Taranaki requires experience, knowledge and properly fitted and correct equipment," officials said.
"Failing to be properly equipped could result in a very different ending to Saturday' story."
The climber, part of a group scaling Mount Taranaki, fell at around midday on 9 September from the summit and disappeared from the rest of the group' view.
"Having watched their fellow climber slide down the mountain and out of view, another member of the group climbed down to try and locate them," the police said.
Local media reported that a member of the team descended to search for him, and they were soon joined by a member from Taranaki Alpine Rescue, coincidentally present in the area at the time.
The climber was found alive, but without their boots and crampons, which had fallen off during the 600m drop, the New Zealand Herald reported.
The incident occurred in the same vicinity where two climbers lost their lives last year in a similar fall from the mountain.
"Its isolation from other mountains, proximity to the coastline, and geographic position make for some of the most fast-changing and adverse weather conditions found anywhere in New Zealand," the country' Mountain Safety Council said in a statement about Taranaki.
"The weather, combined with the complex and rough terrain, creates a highly unique environment. One mistake can be disastrous."
Join our commenting forum
Join thought-provoking conversations, follow other Independent readers and see their replies