The New York State Police have made an arrest in the 2003 murder of Megan McDonald, the 20-year-old daughter of a New York Police Department detective.
McDonald was beaten to death in the backseat of her white Mercury Sable and dumped on the side of the road in Orange County, New York, March 14, 2003.
Authorities on Thursday arrested Edward V. Holley, 42, in her murder.
"We used modern-day technology and applied it to 2003, and we were able to come up with good results to assist the case…within the past year," New York State Police Lt. Brad Natalizio, who helped lead the investigation, told Fox News Digital.
NEW YORK POLICE CLOSE TO CRACKING DECADES-OLD MURDER OF COP'S DAUGHTER: 'WE'RE COMING FOR YOU'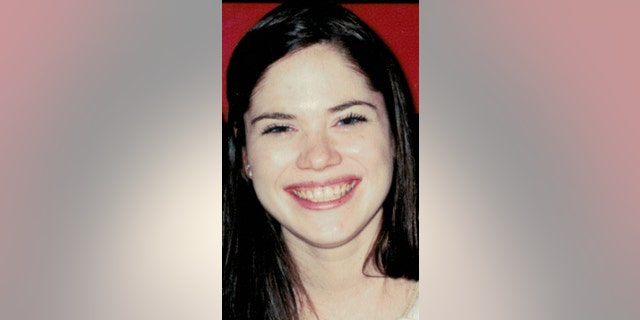 Megan McDonald was murdered in Orange County, N.Y., in March 2003. (Justice for Megan McDonald)
Natalizio added that McDonald's family "never gave up," and authorities are "very grateful" for their help with solving the case.
A felony complaint filed in Orange County alleges Holley "did knowingly and intentionally cause the death of Megan McDonald by striking her multiple times in the head with a blunt instrument."
OKLAHOMA COLD CASE GETS RENEWED ATTENTION AFTER TIKTOK USER'S SEARCH FOR HER PARENTS
The 42-year-old suspect is charged with second-degree murder.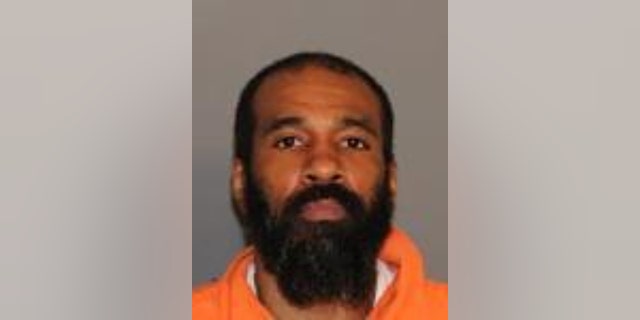 Edward V. Holley is charged in the 2003 murder of Megan McDonald, an NYPD detective's daughter. (NYSP)
McDonald and Holley had been in a "romantic relationship" that McDonald apparently tried to end just days prior to her murder. They got into an argument on March 10, 2003, according to the complaint.
Holley also "owed the victim a substantial amount of money that was causing hostility between the two leading up to the homicide," the document states.
TEXAS MAN ARRESTED IN CONNECTION WITH 1981 COLD-CASE MURDER OF TEEN GIRL FREED ON BOND
Additionally, witnesses saw Holley's purple Honda Civic, described as "the loudest car in town," following McDonald in her white Mercury on March 14, the morning of her murder.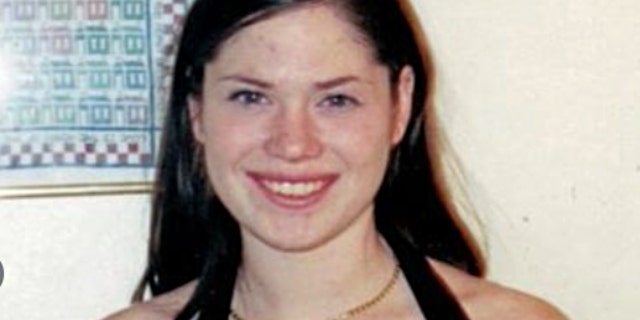 "We're getting to the point now where we see the finish line in sight," NYSP Lt. Brad Natailizio told Fox News Digital. (Justice for Megan McDonald)
Authorities found McDonald's vehicle at the Kensington Manor apartment complex parking lot in Wallkill, New York, two days after they discovered her body.
A medical examiner determined her cause of death to be repeated blunt-force trauma to the head.
READ THE COMPLAINT:
McDonald had been a student at SUNY Orange Community College and was working as a waitress to pay for her tuition.
FLORIDA POLICE WANT TO SPEAK TO WOMAN WITH 'LONG BLONDE HAIR' IN 35-YEAR-OLD COLD-CASE MURDER INVESTIGATION
Natalizio previously described her murder as a "crime of passion" and "intimate partner violence" in an interview with Fox News Digital.
The lieutenant was the same age as McDonald, grew up in Orange County, and worked for the NYPD in 2006 before he eventually moved back upstate. He described Thursday's arrest as "emotional," but there is still "a lot of work to be done," so police are "taking it day by day."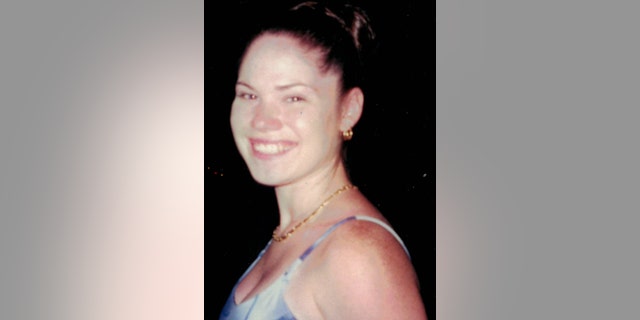 A medical examiner concluded that Megan McDonald's cause of death was repeated blunt force trauma to the head. (Justice for Megan McDonald)
CLICK HERE TO DOWNLOAD THE FOX NEWS APP
Holley "flew under the radar for the first several years of the investigation because there was an original suspect that the police and even the suspect were focused on," Natalizio explained in March when he believed authorities were close to an arrest.
Natalizio on Thursday thanked various law enforcement agencies and McDonald's family for their effort in helping to track down and arrest Holley.
McDonald's father died in 2002, a year before she was killed.