A New York man was arrested after stealing Chick-fil-A's famous peanut oil several times this year, police said.
The Suffolk Police Department arrested Hector Castrol-Espinal, 23, of Woodside, New York, on Wednesday.
Police allege that Castrol-Espinal was involved in the black market trade of used cooking oil since January 2023.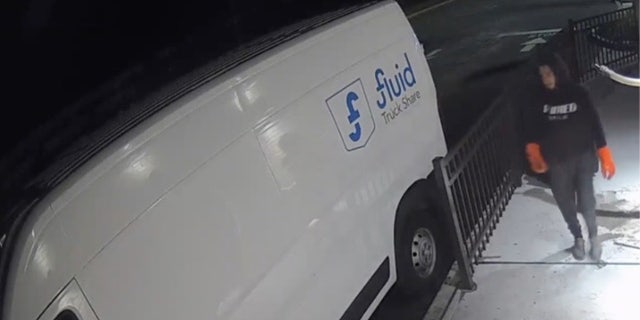 Suffolk County Police arrested Hector Castrol-Espinal, 23, for allegedly stealing cooking oil from Chick-fil-A in Huntington Station. (FOX 5 New York)
Police said Castrol-Espinal stole oil from the chicken restaurant and hauled it onto a rented U-Haul and Fluid Truck Share trucks, before reselling the oil.
According to police, siphoned oil is a hot commodity on the black market. The oil can be reprocessed into renewable diesel or biodiesel fuel.
CALIFORNIA FAMILY SHOWS UP ON BIKE THIEF'S DOOR STEP WITH HELP FROM APPLE AIRTAG: 'THE LOOK ON HIS FACE'
After collecting a series of surveillance pictures, authorities say Castrol-Espinal siphoned oil on January 24, January 31, and February 10, February 18, and March 23 of this year.
FLORIDA SHERIFF SAYS K-9 TACKLED BURGLARY SUSPECT WHO SHOT DEPUTY 3 TIMES
Castrol-Espinal was charged with five counts of Petit Larceny. He was issued a Desk Appearance Ticket and is scheduled to be arraigned at First District Court in Central Islip on a later date.
Police believe more businesses have been targeted.
CLICK HERE TO GET THE FOX NEWS APP
Suffolk County police urges anyone that thinks they might have been a victim of this crime, to file a police report, by calling 631-852-COPS.