Netherlands programs have euthanized otherwise healthy individuals with autism and intellectual handicaps in recent years, researchers have found.
Five individuals under the age of 30, who cited autism as a factor in their decision to seek legal euthanasia, are among the cases reviewed by specialists at the U.K.'s Kingston University.
"Factors directly associated with intellectual disability and/or ASD were the sole cause of suffering described in 21% of cases and a major contributing factor in a further 42% of cases," Kingston University's report on the issue found.
NETHERLANDS EXPANDS EUTHANASIA LAWS TO INCLUDE TERMINALLY ILL CHILDREN AS YOUNG AS 1 YEAR OLD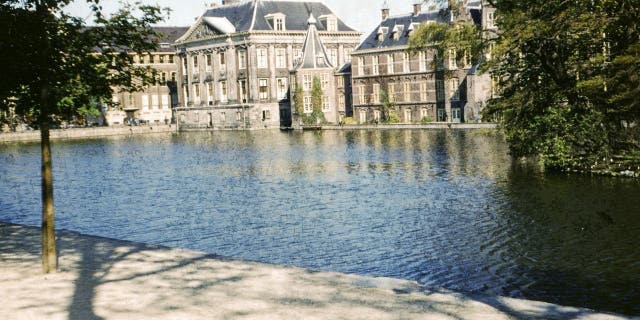 The Parliament building in The Hague, Netherlands. (Smith Collection/Gado/Getty Images)
Palliative care specialist Irene Tuffrey-Wijne — one of the lead authors of the Kingston University report — found Dutch doctors were legally killing patients who sought their own euthanasia because their intellectual disability or mental condition prevented them from leading a normal life, according to The Associated Press.
One record includes the case of a Dutch woman in her 30s with autism and borderline personality disorder. Doctors determined her afflictions prevented her from maintaining relationships and made forming connections with others "too difficult."
TOP MASSACHUSETTS COURT RULES AGAINST OVERTURNING LAW PROHIBITING PHYSICIAN-ASSISTED SUICIDE
"Some of them are almost excited at the prospect of death," Sizoo said. "They think this will be the end of their problems and the end of their family's problems."
The Royal Dutch Medical Association has left the decision of who qualifies for assisted suicide up to medical professionals with few hard guidelines or rules.