National Siblings Day is a time to connect with your brothers or sisters and show appreciation for each other every April 10.
The day is primarily popular in North America — and is the only holiday during the year carved out for sibling appreciation.
Read on below to find out the best ways to celebrate National Siblings Day and why the holiday was created.
TWIN SISTERS HELP SAVE WOMAN WITH MEDICAL EMERGENCY ON FLIGHT FROM BOSTON TO FORT MYERS, FLORIDA
What is National Siblings Day? 
Over the last few decades, National Siblings Day has grown in parts of the United States and Canada as a holiday that celebrates the relationship between siblings, similar to other federally recognized traditions such as Mother's and Father's Day.
In Europe, a similar version of the holiday is known as Brothers and Sisters Day, which is celebrated on May 31.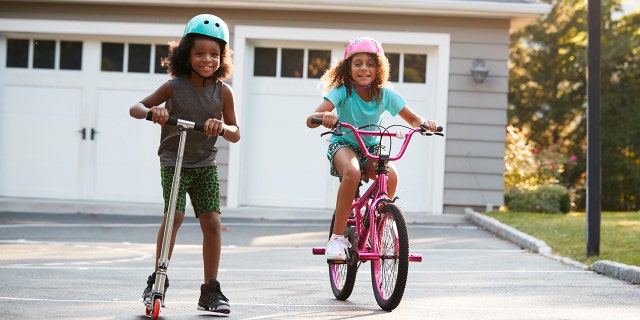 The sole purpose of National Siblings Day is to celebrate the bonds of brothers and sisters. (iStock)
The main message of the holiday is to show appreciation and love for your fellow siblings and celebrate the bond you have as brothers or sisters.
Typically, this day is celebrated by siblings showing their appreciation for one another by exchanging gifts, going to a special lunch or dinner or spending quality time together.
Outside the Western world, National Siblings Day is also celebrated in India. Proponents of the holiday have petitioned U.S. presidents and the United Nations for decades to recognize National Siblings Day.
"Individuals can do something special like a good deed or favor, errand or chore for their brother or sister."
Some governors and states in the U.S. do recognize the holiday — but not the federal government.
"This day does not necessarily have to be attached to a monetary gift," the Siblings Day Foundation said in a statement on its website.
"Individuals can do something special like a good deed or favor, errand or chore for their brother or sister. In cases of deceased siblings, consciously hold them in our memory or light a candle in remembrance."
CLICK HERE TO SIGN UP FOR OUR LIFESTYLE NEWSLETTER
Is National Siblings Day the same day every year? 
National Siblings Day is celebrated across North America on the same date every year, April 10. The holiday has been celebrated in April for over two decades since it was first established by the foundation in 1995.
The holiday is conveniently set a month before Mother's Day on May 14 and two months before Father's Day, which falls on June 18.
Celebration of the day is a good way to show appreciation for family members during the year and strengthen bonds with your siblings.
CLICK HERE TO GET THE FOX NEWS APP
Who created National Siblings Day? 
National Siblings Day was created by Claudia Evart in 1995 after she lost her brother and sister at a young age.
Evart also founded the Siblings Day Foundation in order to promote and advocate the principles of the holiday.
The April 10 date of National Siblings Day falls on the birthday of Evart's late sister Lisette.