Morgan Wallen is back in the saddle and taking his sold-out stage by storm, following a dramatic six-week hiatus from his One Night At A Time world tour.
The country star made his return in Chicago on Thursday, playing to a crowd of over 40,000 fans at the renowned Wrigley Field. He also played a show on Friday.
The Tennessee native shared his excitement from his performances, writing on Instagram, "Chicago, I can still feel the energy today. Thank you for an incredible couple of nights in your city."
Wallen, 30, had previously announced on May 9 that, much to his chagrin, he was going on recommended vocal rest for six weeks, after receiving "bad news" from his doctors.
The "Last Night" singer had previously taken a 10-day break in April after losing his voice and canceling a show last minute, only to return to the stage and re-injure his vocal cords.
 
 

 
 
View this post on Instagram
 

 
 
 

 
 

 
 
 

 
 

However, his six-week hiatus would not be entirely smooth sailing for the country-crooner, whose son was taken to the hospital just last week after being attacked by a dog.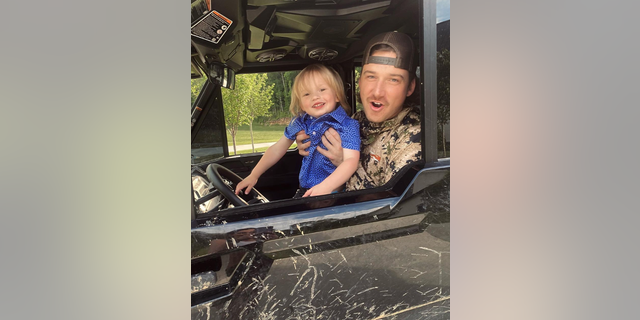 Morgan Wallen's son Indigo was bitten in the face by his ex-fiancée KT Smith's dog. (Instagram/Morgan Wallen)
CLICK HERE TO SIGN UP FOR THE ENTERTAINMENT NEWSLETTER
Wallen and his ex-fiancée KT Smith, share son Indigo, 2.
Smith later re-homed the animal.