Missing Colorado woman Suzanne Morphew's body is apparently located in "a very difficult spot," prosecutors revealed this week.
Morphew, 49, disappeared during a bike ride on Mother's Day in 2020 and is now presumed dead.
"She is in a very difficult spot. We actually have more than just a feeling… and the sheriff's office is continuing to look for Mrs. Morphew's body," 11th Judicial Deputy District Attorney Mark Hurlbert said in court Monday, according to the Denver Gazette.
Prosecutors initially alleged that Morphew's husband, Barry Morphew, murdered his wife after she decided to leave him, but they later asked a judge to drop and dismiss the murder charges without prejudice in April 2022.
SUZANNE MORPHEW'S FRIEND SLAMS $15M LAWSUIT FROM MISSING WOMAN'S HUSBAND AS 'BOGUS'
On May 8, 2020, she again messaged Libler: "You're the only real love I've known…the only love I want."
Barry's attorney, Iris Eytan, said her client "did not know" about Suzanne's "two-year" affair with Libler, who she said has never been "fully investigated" by law enforcement.
Prosecutors said last year they believed they were close to finding Suzanne's remains, though they have yet to be recovered.
Hurlbert said it could take "a long time" to gather evidence to prove the missing woman was murdered.
"That could be a long time. It could be quick, it could be long. It depends on a lot of our investigation," Hurlbert said, according to the Denver Gazette.
In a May 2 statement about Barry Morphew's lawsuit, Eytan said the 55-year-old father "suffered the indignity of being wrongfully arrested, jailed and prosecuted for a crime he did not commit."
"We will not rest until those responsible for this miscarriage of justice are held accountable," she said.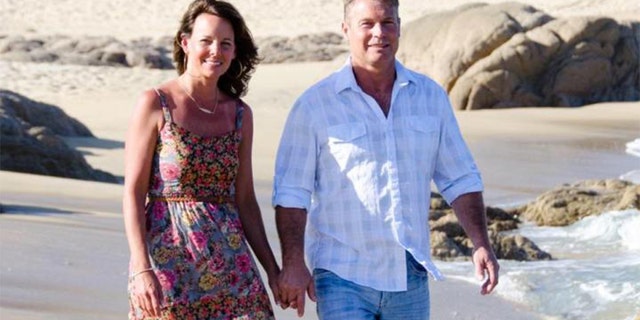 Barry Morphew previously said investigators were trying to blame him for the disappearance of his wife, Suzanne. (Suzanne Morphew's Family)
Last month, Eytan filed a complaint against 11th Judicial District Attorney Linda Stanley and six other prosecutors for "a pattern of ethical violations eviscerating public trust in the criminal legal system and disregarding the rights of Mr. Morphew and his daughters."
"We keep hoping that DA Stanley and Law Enforcement will use every resource to find her," the family said.