A southwestern Michigan man suspected of domestic violence has died after being struck by a police stun gun and arrested in a wooded area.
State police used the stun gun on Josh Tanner Wednesday as he was holding a knife to his own throat in Berrien County's Pipestone Township, according to state police.
Officers and a police dog had tracked Tanner, 49, and found him sitting against a tree.
MICHIGAN MAN CHARGED WITH IMPERSONATING POLICE AFTER PULLING OVER ACTUAL COP
"After refusing to comply and to protect the suspect from injury, troopers successfully deployed a taser, which allowed them to take him into custody," police said in the news release.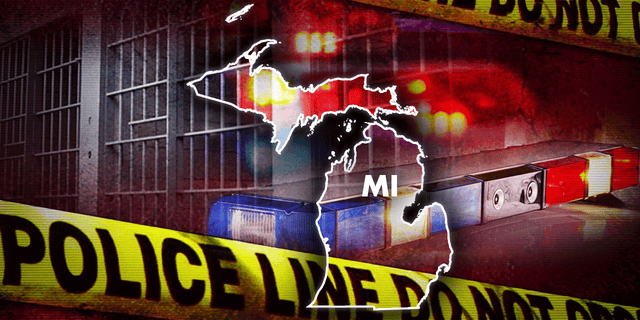 A western Michigan man died at a hospital after police used a stun gun on him. (Fox News)
Tanner indicated he was physically unable to walk out of the wooded area on his own, and paramedics were called. He experienced a medical emergency and became unresponsive, state police said.
WISCONSIN MAN KILLED BY SUSPECT FLEEING POLICE IN STOLEN CAR
Officers performed cardiopulmonary resuscitation until paramedics arrived. Tanner later died at a hospital.
His death is being investigated by the state police. Autopsy results and a toxicology analysis are pending.
Troopers assisted Berrien County sheriff's deputies in tracking Tanner, of Baroda, who was accused of aggravated domestic assault and attempted arson. He also was wanted on warrants, state police said.
CLICK HERE TO GET THE FOX NEWS APP
Pipestone Township is about 90 miles southwest of Grand Rapids.