Michael J. Fox shared a father-son moment to Instagram in honor of his son's birthday.
Fox, 61, shared a photo of Sam Fox blowing out candles on a birthday cake along with some shots of the father-son duo in front of a waterfall wearing life jackets.
"Happy Birthday to my big bouncing baby boy @palekidd you are the best," Fox captioned the post. "Proud to be your pops. Love you!"
Fox's wife shared her own post wishing Sam a happy birthday. The carousel post included photos of Sam riding a horse, driving a boat and two shots of the two together.
 
 

 
 
View this post on Instagram
 

 
 
 

 
 

 
 
 

 
 

APP USERS CLICK HERE TO SEE INSTAGRAM POST
"Happy birthday to the absolute best son ever," Tracy Pollan wrote. "You fill my life with so much joy, humor, kindness, and random information that I never knew! I love you!"
Fox recently reflected on mortality as he lives with Parkinson's, an incurable disease. The "Back to the Future" star was diagnosed in 1991 at the age of 29.
"You don't die from Parkinson's. You die with Parkinson's … I've been thinking about the mortality of it. … I'm not going to be 80. I'm not going to be 80," Fox revealed during an appearance on CBS Sunday Morning.
The "Family Ties" star also spoke about the challenges he faces while living with the disease.
 
 

 
 
View this post on Instagram
 

 
 
 

 
 

 
 
 

 
 

APP USERS CLICK HERE TO SEE INSTAGRAM POST
In his upcoming documentary "Still," viewers learned that while his tremors from the disease have been visible in his appearances, he is also in a lot of pain much of the time. In the film, he specifies, "I'm in intense pain. Each tremor is like a seismic jolt."
In an interview with The New York Times, he elaborated, saying, "It's not so much pain from the movement, but from the not moving. It's when you freeze, and in that freezing that not-movement becomes infused with all this energy, and it becomes this burning, impending thing that never happens.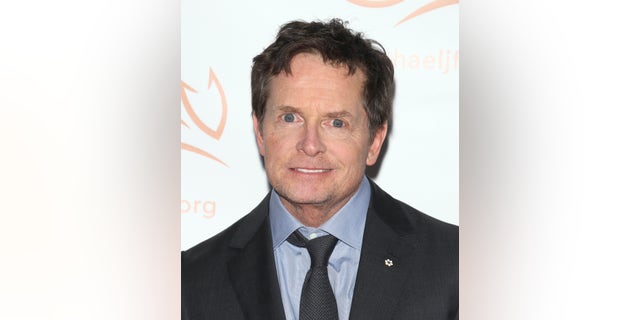 Michael J. Fox announced the creation of the Michael J. Fox Foundation in 2000, which has a goal of going "out of business" or finding a cure for Parkinson's Disease. (Jim Spellman/Stringer via Getty Images)
"I don't want to get the violins out. I've broken my hand, my elbow, my humerus, my other humerus, my shoulder, my face and some other s— too. And all that stuff is amplified by the electricity of the tremors," he told the outlet.
"So, yes, it hurts a lot. But what you learn is that nobody gives a s—. It's just life. It doesn't matter. You suck it up and you move on. And there might be a story to tell in it. But only that. There's no chit that you can present to a window for a refund."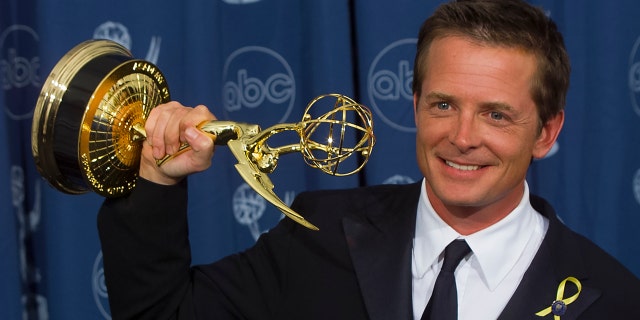 Michael J. Fox attends the Emmy Awards in 2000. (Bob Riha, Jr./Getty Images)
CLICK HERE TO GET THE FOX NEWS APP