Anybody who says they are an expert at marriage likely hasn't been at it for very long. Or perhaps they write books that never include a few chapters from the spouse or children to fact check whether the author's words actually match deeds when there are dirty dishes in the sink. But it's hard not to watch the ongoing cage match between the once royals Harry and Meghan Markle versus The Crown and wonder whether after 30 years of marriage, I need to step in. See something, say something, right?
Today's monarchy mayhem is sparked by an announcement that Meghan will not grace the royals in England with her presence for the coronation of her father-in-law as he gets his long-awaited crown. Reportedly, she finds attending the hoopla "inauthentic," and not because a man wearing a long ermine cloak carrying a shiny stick presiding over ribbon cuttings seems fake.
Gossips note: "'They had to make a decision that felt genuine and authentic, especially after everything that has been said and all the things that have gone down,' an insider familiar with the family says. 'The words that Harry and Meghan have said about the importance of their family are lining up with their actions.'"
MEGHAN MARKLE'S CORONATION ABSENCE IS 'SELF-PRESERVATION' AS PRINCE HARRY MAKES 'SOLOMON-LIKE' CHOICE: EXPERTS
Which words are those exactly? The ones about for better or worse or the ones about joining together to create family, made often at an altar of some kind.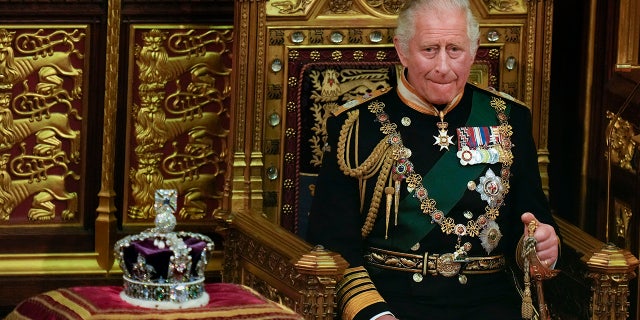 Meghan Markle needs to learn to get along with her in-laws ahead of King Charles III's coronation. (Alastair Grant)
As every long-time married person knows, nothing is quite as authentic as showing up with a smile on your face, as often as possible, for the life-moments of those whose DNA now make up your children.
Still, rarely does such fanfare accompany worldwide announcements of family reunions. Most of us barely know when our neighbors are celebrating major life events unless cars block our driveway, or we like a picture on Facebook. But as Harry and Meghan shared their RSVP with the world, they must want us to talk about it.
This leads me to a little marital advice that needs to be offered with so many caveats and * as to present a plague of polka dots. Married more than 30 years, my most significant piece of advice is stay loving, say sorry, and be humble, because you will sink and swim in equal measures over time.
But Meghan and Harry might also consider a few other ideas, like: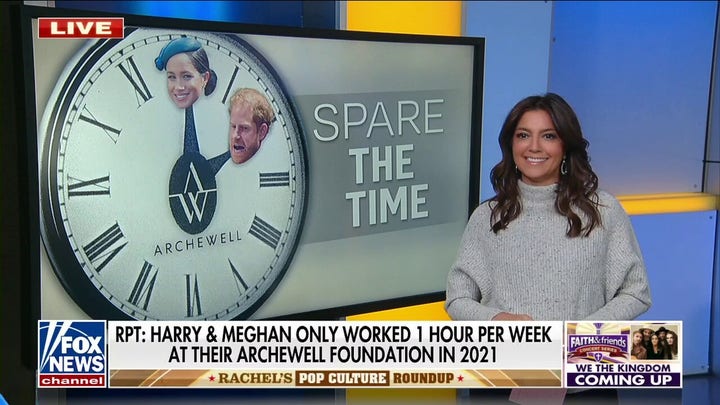 Video
1. Don't manage family relationships with your brand manager. Press agents measure their worth in clicks or news hits. As the Bible says, love covers a multitude of sins, while publicists spill the beans for likes.
2. Before you declare your spouse's family evil, maybe give it a minute. You don't love people from day one, and you certainly don't understand them after a few meetings. They will talk and react in ways that it can take time to interpret because – like you – they have their own feelings and life experiences. Jumping to the worst possible conclusions before you've even had time to weather a few, major life events cuts you off from relationships you might need later.
3. Consider talking more to the people you're mad at than about them. Writing books and making documentaries about how much you suffered while making millions from your civil war is what we like to call in media relations "a credibility gap." Making money from every fight you're in can make it appear that it's profit not pain that drives you.
I hate to be the bearer of bad news, but in a family, feelings are going to get hurt. I don't know whether Kate made Meghan cry over a flower girl dress or whether it went the opposite direction, but I've been to my share of family weddings. Maybe everybody cried, while a few poured a stiff drink. Perhaps this is why most weddings have an open bar.
As every long-time married person knows, nothing is quite as authentic as showing up with a smile on your face, as often as possible, for the life-moments of those whose DNA now make up your children.  
CLICK HERE TO GET THE OPINION NEWSLETTER
Still, the reason to call off this family feud in my mind has nothing to do with this generation's crop of injury, and maybe it's all King Charles' fault (it's a blame game, so why not him.)
As his marriage to Princess Diana ended, competing interviews peppered every form of media of my youth. Is it any wonder those same strategies for conflict resolution continue in his children? But right now, in several households, small, royal children watch and learn.
Will they do unto their siblings and parents what they are seeing done to family today? All breaking news and no quiet reconciliation?
CLICK HERE TO GET THE FOX NEWS APP
Tolstoy in "Anna Karenina" wrote, "All happy families are alike, but each unhappy family is unhappy in its own way." Everybody has a story of pain, not just the elites. Everybody has relatives who make great stories – in private.
Meghan, put on the kind, goofy hat seen only on English royal heads and at the Kentucky Derby and celebrate your father-in-law. These moments are irreplaceable. And you look good in hats.