A Maryland judge sentenced a man to life in prison without the chance of parole Thursday, for the murder of Cpl. Glenn Hilliard of the Wicomico County Sheriff's Office.
In June 2022, Austin Jacob Allen Davidson, 21, of Delmar, Maryland, was wanted for four outstanding arrest warrants when he encountered Hilliard, of Berlin, Maryland, and fatally shot him.
After a six-day trial presided by the Honorable S. James Sarbanes of the Wicomico County Circuit Court, a jury found Davidson guilty in May of first- and second-degree murder, two counts of burglary, firearm use in a violent crime and six additional gun related charges.
MARYLAND MAN CHARGED IN KILLING OF DEPUTY DURING FUGITIVE HUNT
MARYLAND TEENAGER KILLED, 6 OTHERS INJURED IN SHOOTING AT 4TH OF JULY BLOCK PARTY IN SALISBURY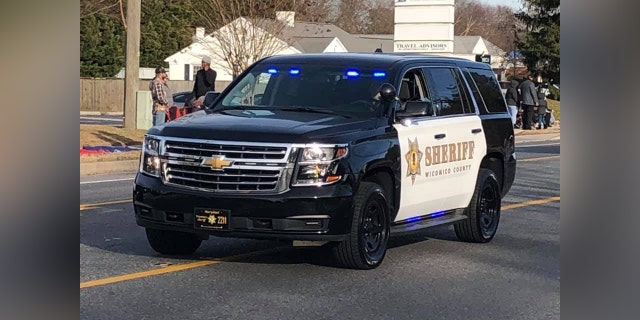 A Wicomico County Sheriff's SUV cruiser. (Wicomico County Sheriff's Office Facebook)
When Hilliard turned his patrol vehicle around, Davidson went into an apartment complex where he hid in the stairwell of a building.
The DA's office said Hilliard pulled his vehicle near the stairwell when Davidson exited and fled around the building.
Hilliard was transported to TidalHealth Peninsula Regional Hospital in Salisbury, Maryland, where he was pronounced dead.
"Our community has suffered immeasurably at the hands of Cpl. Glenn Hilliard's killer," Dykes said. "This Defendant earned and deserves the sentence justly imposed by Judge Sarbanes. I pray that Glenn's legacy of service and kindness lives on every day in our community."