Mary Tyler Moore, who lit up the screen with her million-watt smile during the '60s and '70s, was left nearly in the dark during the final months of her life.
The actress, who starred in "The Dick Van Dyke Show" before charming audiences with her spunk in "The Mary Tyler Moore Show," was left nearly blind from a decades-long battle with diabetes. She passed away in 2017 at age 80 from a cardiopulmonary arrest after she contracted pneumonia.
The star was diagnosed with Type 1 diabetes at age 33 following a miscarriage.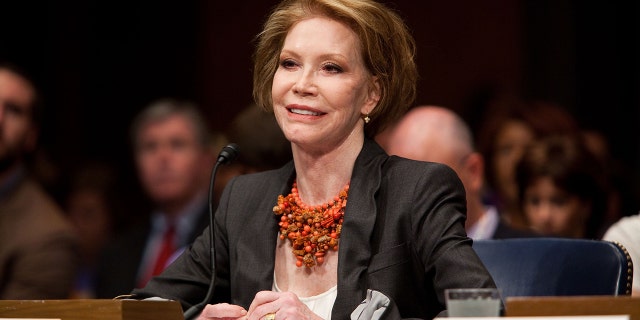 Actress Mary Tyler Moore in 2009 testifying at a Senate hearing for the need for federal funding for Type 1 diabetes research. (Paul Morigi/WireImage)
"Over time, she suffered many of the complications of diabetes," Moore's husband, Dr. Robert Levine, told Fox News Digital. "But the one thing that had the greatest impact on her was the fact that she was nearly blinded by it in her later years. Mary had such narrowed visual fields and such limited central vision that she was unable to read. She was unable to walk across a room safely without bumping into things or tripping over things. And for a woman who was in her heart a dancer and so physically capable and so independent, just imagine what that would mean to you, to have your joy robbed from you."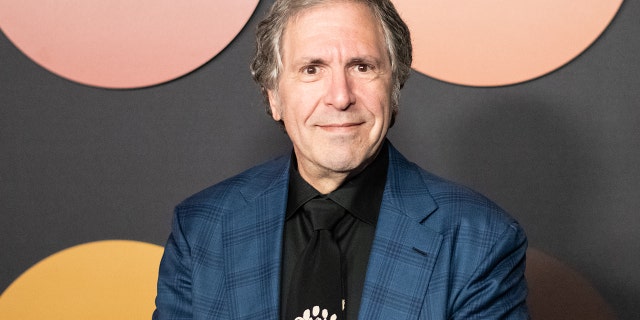 Dr. Robert Levine at the Los Angeles premiere of "Being Mary Tyler Moore" at the Ted Mann Theater on May 23, 2023. (Vincent Collyer/Variety via Getty Images)
Audiences also get to learn about the couple's love story. Levine serves as an executive producer.
Moore was married twice before she met the cardiologist, first to film producer Richard Meeker from 1955 to 1961, and then to TV executive Grant Tinker from 1962 to 1981. In 1982 – two years after the death of Moore's only child, she watched over her mother Marjorie, who fell ill with severe bronchitis after coming back from a trip to Europe. Moore called her regular doctor, who was unavailable. She then connected with Levine, who happened to be on call that day. He was working at New York's Mount Sinai Hospital.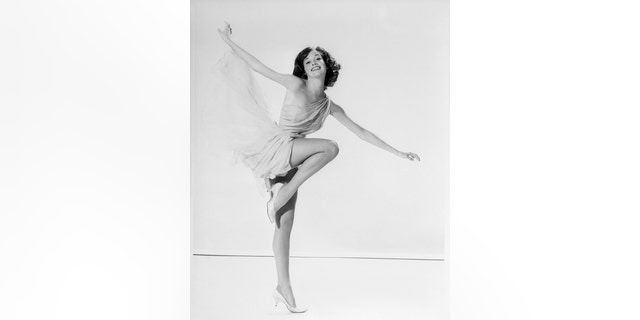 Mary Tyler Moore had dreams of becoming a dancer before she found success on television. (Getty Images)
"We all walk into relationships with baggage," Levine reflected. "I was a young doctor. I had no expectation in my life of actually ever having a relationship with anything or anyone other than medicine. That was my calling. That's what I was committed to. When we met, I was not prepared to have a relationship with anyone. But as you see in her work, there was something so compelling about Mary, so genuine, so approachable. And all my usual barriers to interaction with people, my fears, were kind of reduced. They were eliminated."
"I came back with something completely unexpected," Levine chuckled. "I said, 'I can't think of a better reason to be awakened at 3 a.m.' But she allowed me to be natural, to be relaxed, to be uninhibited, to engage at the moment, which is something that I never really had done with a woman before. And so, our life together, our love, was just that. It was immediate. It was natural. It was an ease with which we both felt with one another that persisted through the years."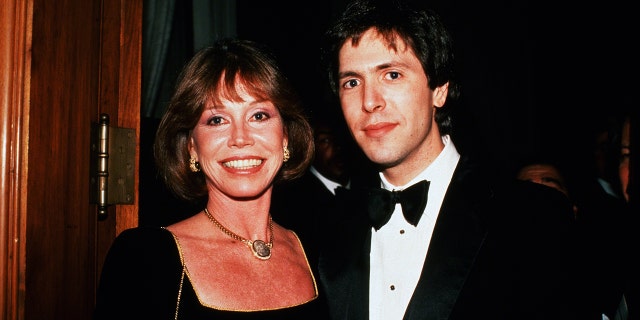 Mary Tyler Moore and Dr. Robert Levine married in 1983. The union lasted until Moore's death. (Getty Images)
A few days after the memorable quip, they made a dinner date. They went on to spend every weekend together. Moore would gush to friends that she was head over heels in love.
In 1983, the couple said, "I do." It was Levine's first and only marriage. Moore's former co-star and close friend Valerie Harper was a bridesmaid.
"That was our guiding light – protecting Mary and those vulnerabilities," he shared.
On "The Mary Tyler Moore Show," Moore played Mary Richards, a confident Minneapolis TV news producer who was comfortable being single in her 30s. While she dated, she wasn't desperate to get married. Before then, Moore was frazzled wife Laurie Petrie on "The Dick Van Dyke Show," who traded in housedresses for Capri pants to signify the modern American woman. She argued, "I don't wear flowered frocks and high heels to vacuum. And none of my friends do either."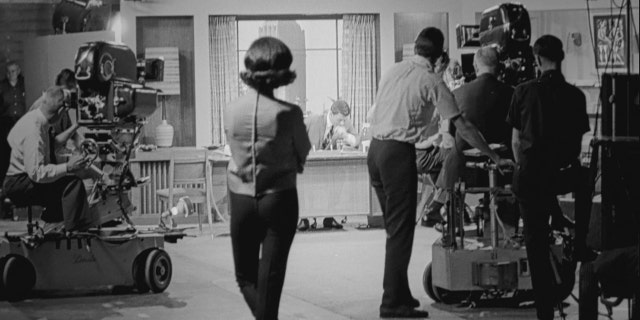 In "The Dick Van Dyke Show," Mary Tyler Moore traded in the housedress of countless sitcom wives for Capri pants that were as fashionable as they were suited to a modern American woman. (HBO)
She was also a daring actress whose talents extended beyond comedy, Robert Redford once said. The actor directed her to an Oscar nomination in the 1980 drama "Ordinary People."
DONNA SUMMER, '70S 'QUEEN OF DISCO,' STRUGGLED WITH ABUSE, SUICIDAL THOUGHTS AS SHE SKYROCKETED TO FAME: DOC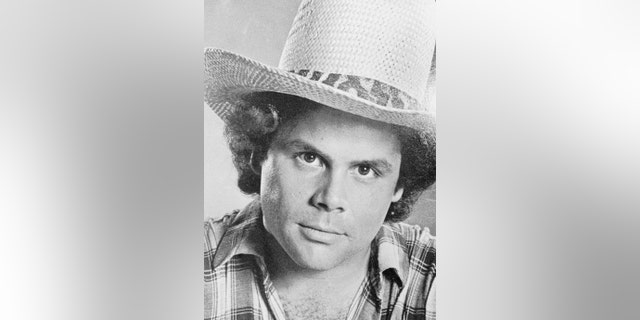 Richard G. Meeker, the only son of Mary Tyler Moore, accidentally shot himself to death in 1980. He was 24. This photo was taken a month before his death. (Getty Images)
In 1984, Moore spent five weeks at the Betty Ford Clinic for alcohol abuse. Levine was by her side and even performed a two-week study of the fluctuations in his wife's blood chemistry to see how drinking was impacting her diabetes. The social cocktails, he found, were affecting her health. With his encouragement, Moore welcomed sobriety with open arms.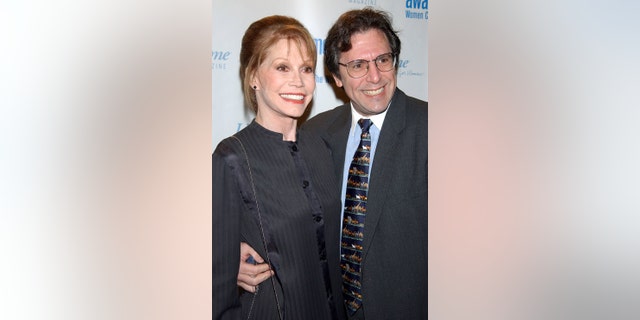 Mary Tyler Moore spent five weeks at the Betty Ford Clinic in 1984. Dr. Robert Levine supported her along the way. (Theo Wargo/WireImage)
"Behind that smile, which she offered so generously and so freely, was a woman with great resilience," said Adolphus. "She was always about telling her truth."
"Mary's life is so rich in the end," chimed Adolphus. "None of us for a moment ever wanted to engage in the telling of Mary's life and legacy without the point of view being from a lens of a woman who lived with diabetes most of her life."
Today, Levine is determined to keep his late wife's legacy alive. He's actively involved with the Mary Tyler Moore Vision Initiative, a research program with a mission to "preserve and restore vision in people with diabetes" so that they "can live joyful and independent lives free from the fear and suffering of vision loss."
CAROL BURNETT REVEALS WHAT SHE MISSES ABOUT COMEDY: 'I DON'T THINK A NETWORK WOULD TAKE A CHANCE'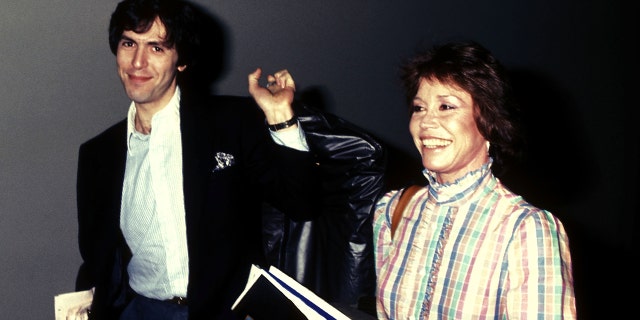 Dr. Robert Levine is determined to keep his late wife's legacy alive. (Ron Galella/Ron Galella Collection via Getty Images)
"Perhaps the best way to express what I want people to remember about Mary is what I had etched in her memorial stone," he shared. "There's a beautiful angel that overlooks Mary's memorial site. It says, 'Love is all around' on the pedestal. And at the top of the stone, it says, 'After all,' because we all wind up in the same place. But the thing that I want people to remember about Mary [are] the three lines I had etched on her memorial: 'Her spirit a beacon, Her smile eternal, She made us better.' She, indeed, made people better. She made me better. That's how I want the world to remember her."
"She was a special lady," he said, fighting back tears. "I miss her. I miss her deeply."
The Associated Press contributed to this report.