Former President Donald Trump is facing heat from a top pro-life organization over a statement his campaign provided to The Washington Post on Thursday for a report on abortion.
According to the statement, Trump believes abortion is an issue "that should be decided at the state level," however, Susan B. Anthony (SBA) Pro-Life America, an organization dedicated to ending abortion, says it will not support any candidate that does not embrace a minimum 15-week standard on late-term abortions.
"President Trump's assertion that the Supreme Court returned the issue of abortion solely to the states is a completely inaccurate reading of the Dobbs decision and is a morally indefensible position for a self-proclaimed pro-life presidential candidate to hold," SBA Pro-Life America president Marjorie Dannenfelser said in a statement responding to the Trump campaign.
PRO-LIFE GROUPS PRAISE MISSISSIPPI FOR 8 NEW 'CULTURE OF LIFE' LAWS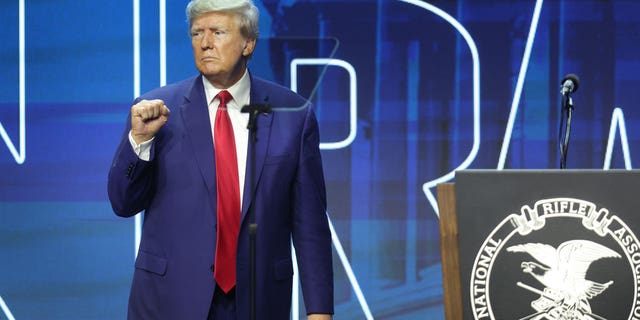 Former President Donald Trump speaks to guests at the 2023 NRA-ILA Leadership Forum on April 14, 2023 in Indianapolis, Indiana. (Scott Olson/Getty Images)
"Life is a matter of human rights, not states' rights. Saying that the issue should only be decided at the states is an endorsement of abortion up until the moment of birth, even brutal late-term abortions in states like California, Illinois, New York and New Jersey," she said.
"The only way to save these children is through federal protections, such as a 15-week federal minimum standard when the unborn child can feel excruciating pain," she said.
Dannenfelser vowed her organization would oppose any candidate refusing "to embrace at a minimum a 15-week national standard to stop painful late-term abortions while allowing states to enact further protections."
SMALL NEW MEXICO CITY CHALLENGES NEW STATE LAW THAT GUARANTEES ABORTION ACCESS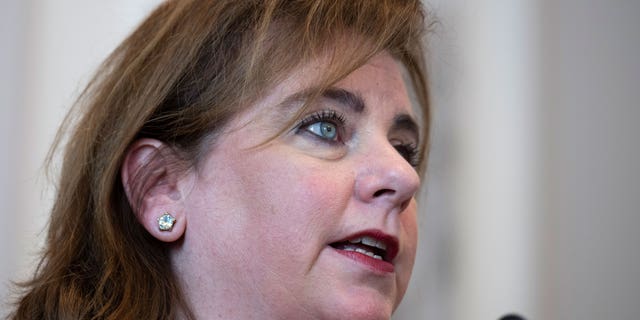 President of Susan B. Anthony Pro-Life America Marjorie Dannenfelser speaks during news conference with Sen. Lindsey Graham (R-SC) to announce a new bill on abortion restrictions, on Capitol Hill September 13, 2022, in Washington, DC. (Drew Angerer/Getty Images)
She added that leaving the position up to the states is "an abdication of responsibility," and that whoever serves as president "has a responsibility to forge national consensus and progress on the most egregious human rights violation of our time."
A spokesperson for the Trump campaign told Fox News Digital, "Our focus here should be on saving lives and avoiding the Radical Left's traps, not on dividing the pro-life community."
"The Radical Left, which includes late-term abortion advocates Joe Biden and Kamala Harris, is the only beneficiary when this happens. President Trump is the most pro-life President in American history, as pro-life leaders have stated emphatically on repeated occasions President Trump earned this distinction through the consistent pro-life advocacy and policies he pursued during his term in office, especially his unwavering support for the confirmation of three pivotal Supreme Court justices," he said.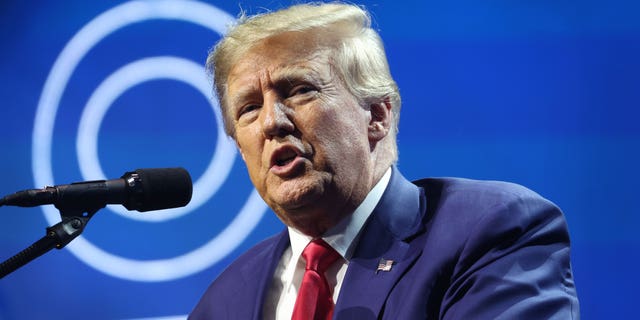 Former President Donald Trump speaks to guests at the 2023 NRA-ILA Leadership Forum on April 14, 2023, in Indianapolis, Indiana. (Scott Olson/Getty Images)
CLICK HERE TO GET THE FOX NEWS APP
"He has pledged to continue these pro-life policies as the 47th President of the United States. Thanks to the Supreme Court's recent decision, the States have now been empowered to take up the issue. Even though much work remains to be done to defend the cause of life, President Trump believes it is in the States where the greatest advances can now take place to protect the unborn," he added.