WARNING: THIS ARTICLE CONTAINS GRAPHIC CONTENT
A recorded 2020 jailhouse phone call between so-called "cult mom" Lori Vallow and her sister, Summer Shiftlet, was played aloud in court on Wednesday as Shiflet took the stand in Vallow's murder trial.
Vallow and her husband, Chad Daybell, are charged with killing two of Vallow's children, J.J. Vallow and Tylee Ryan, around September 2019, and Tammy Daybell in October 2019. Prosecutors in Vallow's murder trial revealed on April 10 that Tammy died of asphyxiation.
"Either explain it, or don't expect me to believe it.… I'm not okay," Shiflet can be heard saying in the phone call obtained by FOX 10 Salt Lake City, which she made in the summer of 2020 after Idaho investigators found J.J. and Tylee's remains on Daybell's property that June. "I loved them with my whole heart. I would have taken J.J. and Tylee in a heartbeat, and everyone else would have, too. You know that."
A sobbing Shiflet questioned her sister's denial of her alleged involvement in J.J. and Tylee's murders during the phone call.
LORI VALLOW TRIAL: IDAHO CORONER REVEALS JJ VALLOW AND TYLEE RYAN'S CAUSES OF DEATH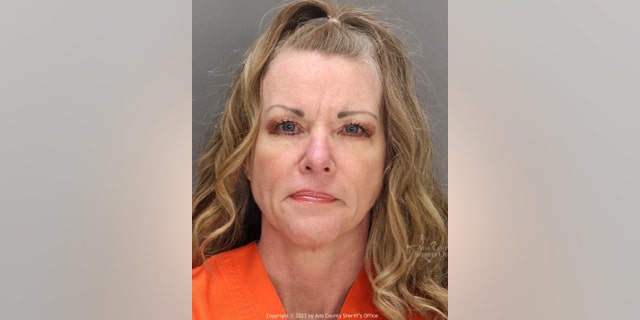 Lori Vallow is accused of killing her two children, J.J. Vallow and Tylee Ryan; her husband's ex-wife, Tammy Daybell; and her ex-husband, Charles Vallow. (Ada County Sheriff)
"Lori, if you let this happen to them and put them in the ground like a piece of trash, I don't know you," Shiflet said, adding that she could have "taken" the children into her care instead.
LORI VALLOW TRIAL: WHAT TO KNOW ABOUT 'CULT MOM' ACCUSED OF KILLING 2 KIDS, HUSBAND'S FIRST WIFE
J.J. and Tylee went missing in September 2019 – around the time investigators believe they were murdered on Chad Daybell's Idaho property.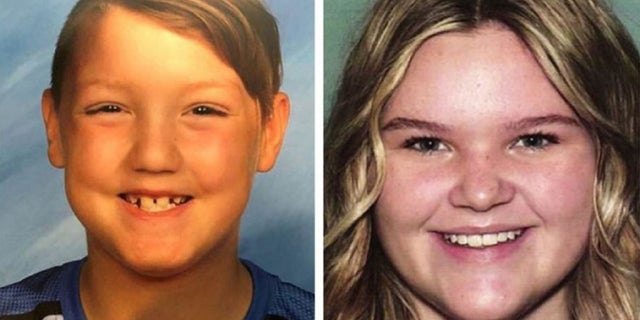 Lori and Chad Daybell are accused of killing 17-year-old Tylee Ryan and 7-year-old J.J. Vallow in 2019. (Rexberg Police Department)
In November 2019, Vallow married Daybell in Hawaii. Photos show the newlyweds, who were bound by their shared apocalyptic religious beliefs, smiling and wearing leis on a beach while Vallow's children were still considered missing.
LORI VALLOW TRIAL: IDAHO INVESTIGATOR DETAILS GRUESOME FINDINGS AT 'BURAL SITE' WHERE CHILDREN'S BODIES WERE FOUND
"Lori, you were dancing on the beach in Hawaii taking wedding photos," Shiflet says during the call.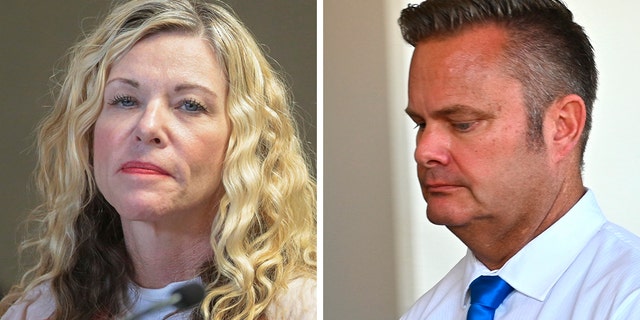 Lori Vallow and her husband, Chad Daybell, are facing murder charges in the deaths of Vallow's two children and their former spouses. (The Associated Press)
Authorities eventually found Tylee and J.J.'s remains buried on Daybell's property in June 2020.
LORI VALLOW CASE: JJ VALLOW'S GRANDMOTHER DOESN'T 'RECOGNIZE' SO-CALLED 'CULT MOM' SMILING OUTSIDE COURT
Ada County coroner Dr. Gareth Warren testified Wednesday that J.J. died of asphyxiation by a plastic bag around his head, and Tylee died of homicide by unspecified means, according to East Idaho News reporter Nate Eaton. It was the first time the public had heard the children's exact causes of death.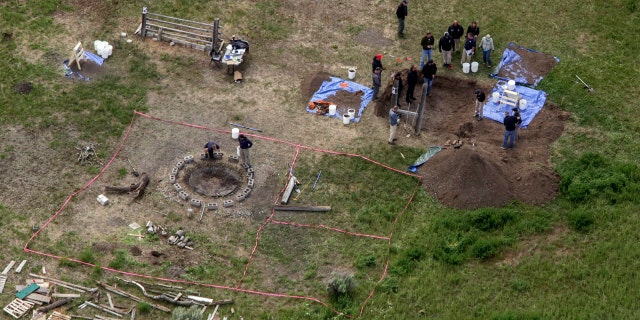 In this aerial photo, investigators search for human remains at Chad Daybell's residence in Salem, Idaho, on June 9, 2020. A mother charged with murder in the deaths of her two children is set to stand trial in Idaho. The proceedings against Lori Vallow Daybell, the wife of Chad Daybell, beginning Monday, April 3, 2023, could reveal new details in the strange, doomsday-focused case. (John Roark/The Idaho Post-Register )
J.J. had GHB — an illegal substance commonly known as the "date rape drug" — in his body. It can occur naturally, and Warren said he was unable to determine whether GHB did occur naturally in J.J.'s body or whether he was given the drug, Eaton reported from the Ada County courtroom on Wednesday.
"[T]here's really no way for me to tell for sure whether this is just a naturally occurring product in the body that was there or if JJ was given GHB," Warren said.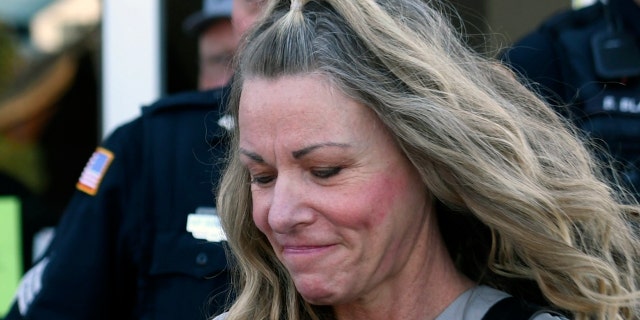 Vallow and Daybell allegedly collected J.J.'s and Tylee's Social Security benefits between Oct. 1, 2019, and Jan. 22, 2020, after their murder. (Tony Blakeslee/East Idaho News)
Tylee had six sharp trauma impressions on her pelvis, FBI forensic anthropologist Angi Christensen testified on Wednesday afternoon and Thursday morning, according to Eaton.
"The purpose of dismemberment is to break the body into smaller pieces. In this case, all of the sharp traumas are in the area of the pelvic region," Christensen said.
LORI VALLOW TRIAL: 'CULT MOM' ALLEGEDLY RESEARCHED WEDDING DRESSES ON SAME DAY HUSBAND'S FIRST WIFE BURIED
Vallow and Daybell allegedly collected J.J.'s and Tylee's Social Security benefits between Oct. 1, 2019, and Jan. 22, 2020, after their murder.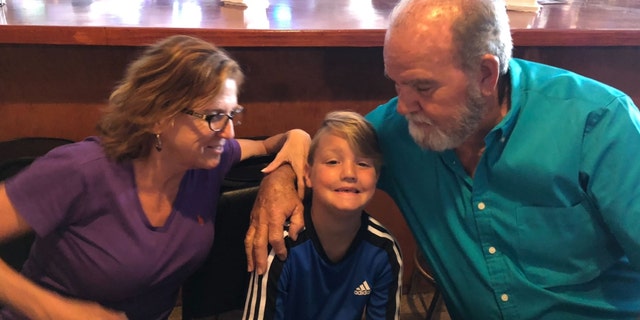 Kay Woodcock, murder victim J.J. Vallow's grandmother, says she doesn't "recognize" Lori Vallow anymore. (Kay Woodcock)
CLICK HERE TO GET THE FOX NEWS APP
Authorities arrested Vallow in February 2020 and Daybell in June 2020.
The couple were indicted in late May 2021 on multiple counts each of conspiracy to commit first-degree murder and grand theft by deception, and first-degree murder related to the deaths of Tylee, J.J. and Tammy Daybell, officials announced at the time. Arizona officials in June 2021 also indicted Vallow in the July 2019 murder of her ex-husband, Charles Vallow.