The Senate is launching an investigation into the controversial partnership between LIV Golf and the PGA Tour.
Sen. Richard Blumenthal, D-Conn., chairman of the Senate Select Subcommittee on Investigations, sent a letter to LIV Golf CEO Greg Norman on Monday demanding records of communications, disputes and merger details dating back to October 2021, when LIV was launched.
PGA officials announced last week that their organization would create a "newly-formed commercial entity to unify golf" along with the Public Investment Fund (PIF), which owns LIV. The PIF is the sovereign wealth fund of Saudi Arabia, controlled by Crown Prince Mohammed bin Salman.
GOLFERS WHO TURNED DOWN LIV, STAYED WITH PGA TOUR COULD GET EQUITY IN NEW VENTURE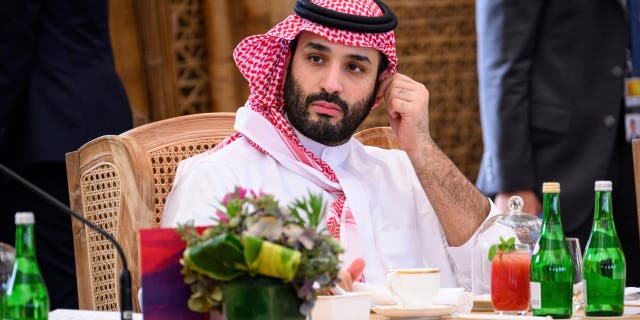 LIV Golf is owned by the Public Investment Fund, which is under the control of Saudi Arabian Crown Prince Mohammed bin Salman. (Leon Neal/Pool Photo via AP)
Critics of LIV golf criticized the deal with PGA immediately after news broke. PGA players who had been encouraged to speak out against the Saudi-backed golf entity and the kingdom's poor humanitarian record had claimed to be caught off-guard by the sudden merger, and the organization was labeled hypocritical by its detractors.
"PIF is an investment fund of more than $700 billion created by the Saudi government and run by a board that makes investment decisions under 'the chairmanship and guidance' of Saudi Crown Prince Mohammad bin Salman, the effective Saudi leader," the Senate letter read. "PGA Tour's agreement with PIF regarding LIV Golf raises concerns about the Saudi government's role in influencing this effort and the risks posed by a foreign government entity assuming control over a cherished American institution."
BRYSON DECHAMBEAU'S CALL FOR FORGIVENESS SPARKS OUTRAGE FROM 9/11 FAMILIES: 'WE WILL NEVER FORGET'