Leonardo DiCaprio remains the king of the world, at least at Coachella.
The 48-year-old "Killers of the Flower Moon" actor enjoyed some one-on-one time with Irina Shayk, who previously dated his friend, Oscar-winner Bradley Cooper.
DiCaprio sported his signature black T-shirt with a matching black hat and face mask for the star-studded Neon Carnival after party following the annual music festival at the Empire Polo Fields in Indio, California.
COACHELLA 2023: KOURTNEY KARDASHIAN, EMMA ROBERTS, K-POP'S BLACKPINK, MODELS AND MORE CELEB FESTIVAL FASHION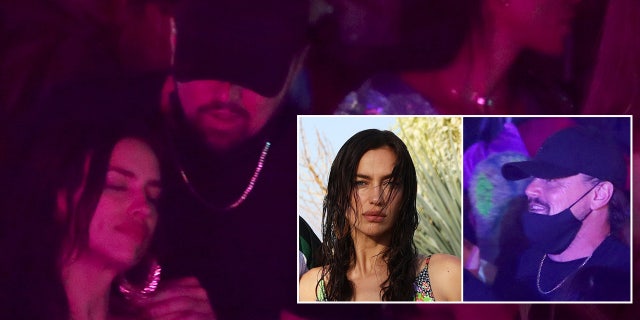 Leonardo DiCaprio and Bradley Coopers ex, Irina Shayk, enjoy Coachella after party. (Jerrit Clark)
Shayk, 37, could be seen chatting it up with the "Titanic" star as she danced alongside supermodel Stella Maxwell.
LEONARDO DICAPRIO TESTIFIES IN FEDERAL CASE AGAINST RAPPER ACCUSED OF FUNNELING MILLIONS
Her gold hoop earrings flashed from behind her wavy, shoulder-length brunette hair.
Earlier in the day, the Russian-born beauty was spotted hanging out with Maxwell at the Marc Jacobs & i-D 'The Pre-Party' at Viking Villa in Palm Springs.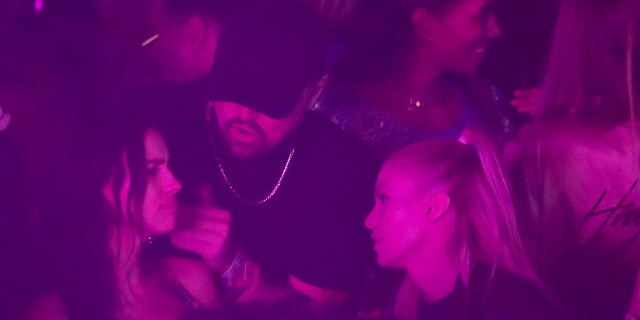 Leo and Irina shared a few stories at the famous Neon Carnival party post Coachella. (Jerritt Clark)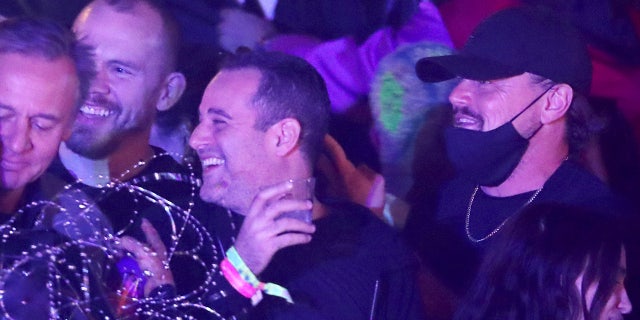 Leonardo DiCaprio partied with a few friends at Neon Carnival after Coachella in Indio, California. (Jerritt Clark)
Shayk shares six-year-old daughter Lea with ex Bradley Cooper, 48. The former couple ended their romance in 2019 after dating for four years, but have continued an amicable co-parenting relationship.
Bradley, who was in attendance at Leo's birthday bash in November, recalled feeling a sense of jealousy when first meeting DiCaprio years ago.
MAYA JAMA SHUTS DOWN LEONARDO DICAPRIO DATING SPECULATION AFTER WEARING 'LEO' NECKLACE
"I worked as a doorman all through grad school," he told Cosmopolitan in 2012. "I remember taking Leonardo DiCaprio up to his room, and I was in the elevator with him and, like, seven of his friends. It was around the time of 'Titanic.'"
Cooper added, "And I remember this guy who looked like a kid, even though we were about the same age, he looked like a little boy. I remember thinking how I was three feet away from this guy, and we were worlds apart."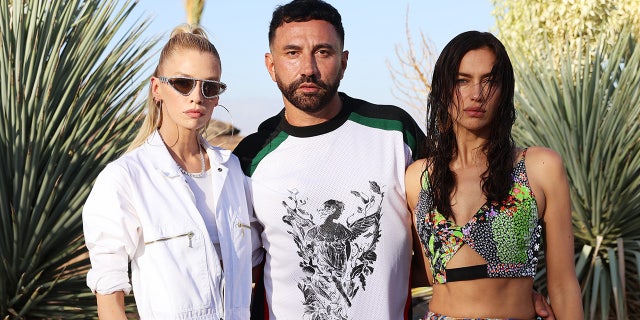 Irina Shayk, Stella Maxwell and Riccardo Tisci attend the Marc Jacobs party at Coachella. (Mat Hayward)
They've been pictured at events together through the years, and Bradley took Leo's place in Guillermo del Toro's "Nightmare Alley," Cooper only had positive words for his friend at the time.
A LOOK BACK AT LEONARDO DICAPRIO'S GIRLFRIENDS
"To this day, I can't believe [I'm friends with him]. He's infectious," Cooper said. "You know when you're with some of your friends and you just start to act like them?
"That's what he's like. When you're with him, you find yourself just starting to adopt some of those mannerisms through osmosis. I draw the lime at going to get a Mohawk, though."
DiCaprio broke up with girlfriend Camila Morrone, 25, in the summer of 2022, after dating for four years.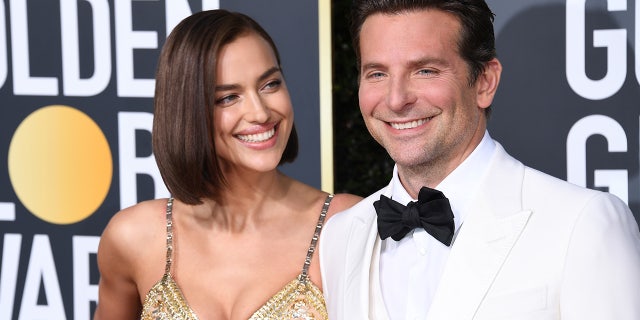 Irina Shayk and Bradley Cooper dated for four years before calling it quits in 2019. (Daniele Venturelli)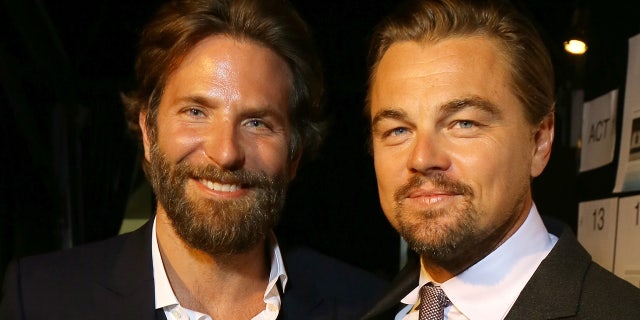 Brad and Leo have known each other for decades. (Getty Images)
CLICK HERE TO SIGN UP FOR THE ENTERTAINMENT NEWSLETTER
He's since been linked to another famous supermodel – Gigi Hadid. The power couple were first supposedly an item in September after being spotted getting cozy during a party at New York Fashion Week.
They were seen leaving celebrity hotspot Cipriani in New York two months later.
Gigi and Leo reportedly reignited romance rumors at the Oscars in March and spent "nearly the entire night" together, according to People magazine.
"Leo and Gigi were tucked away in a tented area, trying to stay low-key," the insider shared.
The sourced added, "There was no PDA, but they were together nearly the entire night and barely moved from their spot."