Lady Pamela Hicks, who was one of Queen Elizabeth II's bridesmaids, has responded after recently finding out she would be left off the scaled-back guest list for King Charles III's coronation next month.
"How very, very sensible," Pamela's daughter, India Hicks, wrote in an Instagram post Wednesday of her mother's reaction after receiving the call from the king's personal secretary.
India noted her mother appreciated that the invitations were based on "meritocracy not aristocracy." She said Lady Pamela added, "I am going to follow with great interest the events of this new reign."
India continued, "The King was sending his great love and apologies, he was offending many family and friends with the reduced list. My mother was not offended at all." She said it was explained that while Queen Elizabeth II had 8,000 guests at her coronation in 1953, Charles wanted to scale it back, "alleviating the burden on the state."
SARAH FERGUSON BREAKS SILENCE ON KING CHARLES CORONATION SNUB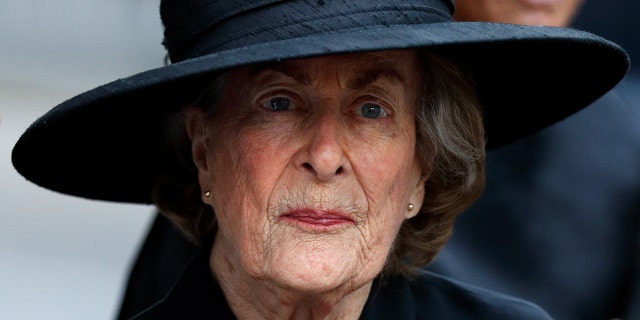 Lady Pamela Hicks said it was "very sensible" that she wasn't invited to King Charles' coronation, according to her daughter.  (Max Mumby/Indigo/Getty Images)
Lady Pamela is the daughter of Lord Mountbatten who was assassinated by the IRA in 1979 and a first cousin to Prince Philip. She served as a bridesmaid at Philip and the late queen's wedding in 1947.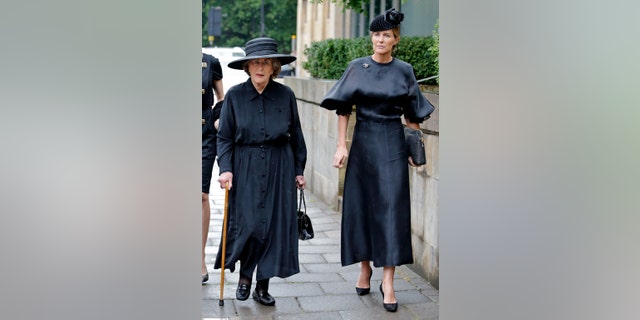 Lady Pamela Hicks and her daughter India Hicks attended Queen Elizabeth II's funeral last year.  (Max Mumby/Indigo/Getty Images)
 
 

 
 
View this post on Instagram
 

 
 
 

 
 

 
 
 

 
 

APP USERS CLICK HERE TO VIEW POST
Lady Pamela and her daughter both attended the queen's funeral in September.
"What a privilege," Hicks wrote on Instagram at the time along with a photo of the two of them in black. "To have seen the sun set over Westminster Abbey last night and to return today, beside my mother, for the State Funeral, followed by the Committal Service in St. George's Chapel, Windsor. 'Service in life, hope in death' said the Archbishop of Canterbury. God Bless The Queen. Long Live The King."
KING CHARLES CORONATION: PRINCE HARRY TO BE 'SNUBBED,' SEEN AS A 'PARIAH' AMONG ROYAL FAMILY, EXPERT CLAIMS
 
 

 
 
View this post on Instagram
 

 
 
 

 
 

 
 
 

 
 

APP USERS CLICK HERE TO VIEW POST
Hicks wrote about an anecdote her mother told her about when the queen came to stay with her one time in a post, which marked the queen's death last year.
"Whenever the Queen would come and stay, my mother says, she would always bring a box of chocolates for her hostess and a box of chocolates for herself," Hicks wrote on Instagram in September. "During one such visit she came to my mother with a small compliant, about my mother's pet mongoose, named Neola. The Queen said she really didn't mind Neola coming into her room, she really didn't mind him helping himself to one of her chocolates, but she did mind when he took a small bite out of each!"
CLICK HERE TO SIGN UP FOR THE ENTERTAINMENT NEWSLETTER
 
 

 
 
View this post on Instagram
 

 
 
 

 
 

 
 
 

 
 

APP USERS CLICK HERE TO VIEW POST
In her Wednesday post, Hicks noted that it was her mother's 94th birthday. She joked that she only got the phone call at her house from the king's secretary after her daughter Domino mistakenly hung up on the palace twice complaining they were getting "spam calls."
Along with the royal family, British politicians, heads of state, monarchs from other countries and community and charity representatives are expected to make up the guest list for the May 6 coronation service at Westminster Abbey.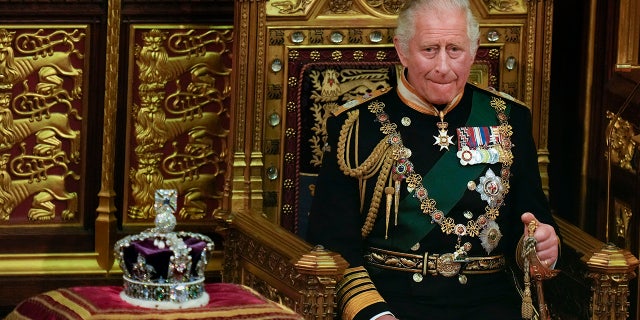 King Charles' coronation will take place on May 6.  (Alastair Grant)
Coronation festivities will continue for the entire weekend and others like Sarah Ferguson, who also didn't make the cut for Westminster Abbey, are expected to join for other events.
Ferguson, the ex-wife of Charles' brother Prince Andrew and the mother of Princess Beatrice and Eugenie, will attend the May 7 coronation concert at Windsor Castle as a VIP.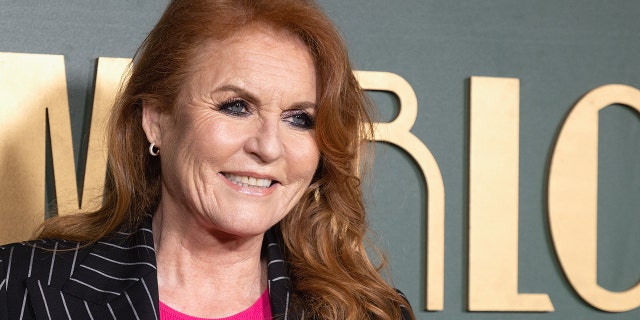 Sarah Ferguson is invited to the coronation concert but not the event itself.  (Getty Images)
CLICK HERE TO GET THE FOX NEWS APP
Hicks didn't reveal if her mother planned to attend another event that weekend.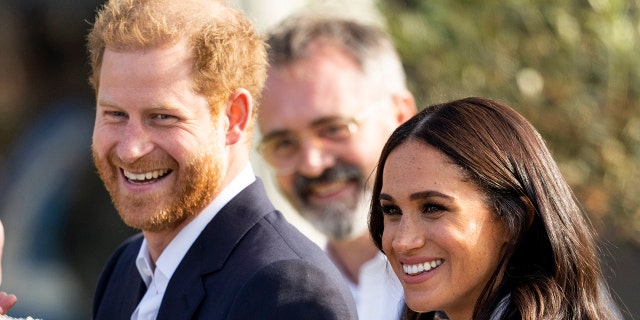 Prince Harry plans to attend the coronation without Meghan Markle.  (Mark Cuthbert/UK Press)
Senior royals, including Prince William and Kate Middleton and their three children will be in attendance at the coronation. The king's brother Prince Andrew is attending along with his sister Princess Anne and Prince Harry confirmed that he would be attending, but Meghan Markle plans to stay home with their children.