Kenyan authorities dug up more bodies found in mass graves linked to a cult whose pastor allegedly ordered his followers to starve to death to meet Jesus, authorities said Tuesday, bringing the death toll above 300.
The 19 bodies were recovered within the 800-acre forested land in Kilifi County of coastal Kenya, where pastor Paul Mackenzie and his followers lived.
The discovery brings the number of deaths tied to the cult to 303, with the toll expected to rise as officials said more mass grave sites were earmarked for exhumation.
Coastal regional commissioner Rhoda Onyancha told local journalists that 613 people tied to the area are missing.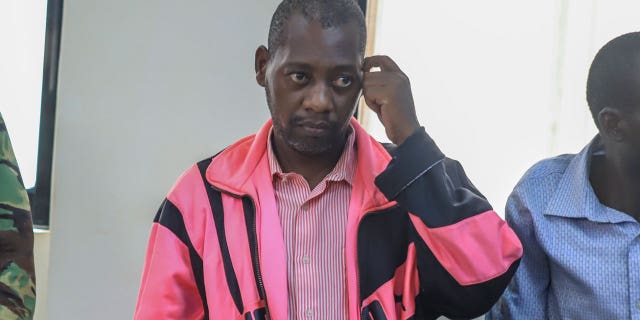 Kenyan pastor Paul Mackenzie is being held without bond after being suspected of leading a cult and convincing hundreds of its followers to starve themselves to death to "meet Jesus." (AP Photo)
Makenzie was already under investigation after a 2019 arrest in connection with the deaths of children. He was arrested again in March, but was released on bond both times.
NIGERIAN RULING PARTY HOLD PARLIAMENT AS NEW LEADERS ELECTED
Kenya is a highly religious country, with approximately 85.5% of Kenyans identifying as Christian and 11% as Muslim, according to the U.S. State Department.
Image 1 of 2
An abandoned house in the forest where buried bodies have been exhumed outside the coastal town of Malindi, on April 23, 2023. (Yasuyoshi Chiba/AFP via Getty Images)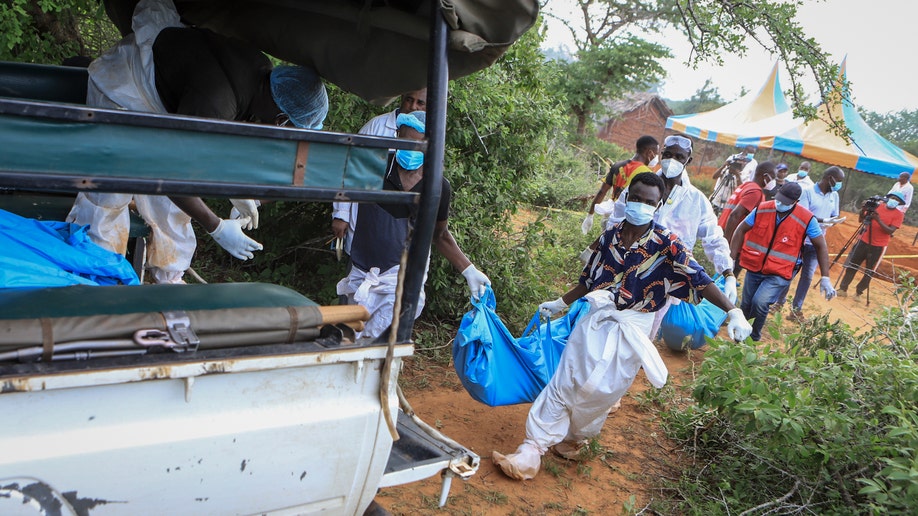 Image 2 of 2

Police and local residents load the exhumed bodies of victims of a religious cult into the back of a truck in the village of Shakahola, Kenya, April 23, 2023. (AP)
Mackenzie is expected back in court this week after police were granted more time to hold him pending investigations.
Kenyan President William Ruto has likened Mackenzie to a terrorist, while Interior Minister Kindiki Kithure suggested the pastor might be charged with terrorism or genocide-related offenses.