Julianne Hough said this week that when she dated former "Live" host Ryan Seacrest more than a decade ago, he introduced her to the world of fine wine.
"When I was 21, I actually ended up dating your former host, and he's very much into wine," the professional dancer and actress told Kelly Clarkson on her show Thursday while the two sampled Hough's wine brand. Hough was referring to "American Idol," which Seacrest hosts and where Clarkson was discovered.
"He's got, I think, a winery in Napa and in Italy," Hough added. "Because I didn't drink growing up LDS [the Church of Jesus Christ of Latter-day Saints or the Mormon Church], it was usually associated with partying and getting drunk. But this was like an education, and I'm such a geek. I love to learn."
The 34-year-old was promoting her new wine label, Fresh Vine, with "Vampire Diaries" actress Nina Dobrev.
'VAMPIRE DIARIES' ACTOR IAN SOMERHALDER SAYS HE HAD HIS FIRST DRINK AT 4 YEARS OLD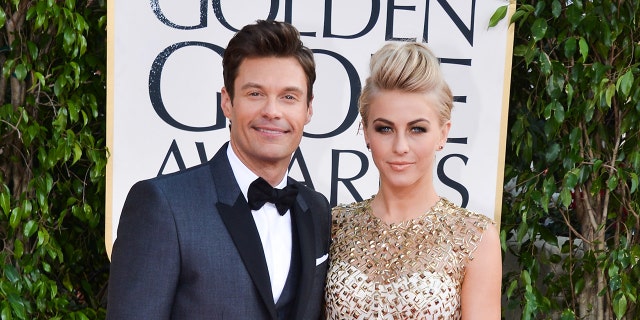 Julianne Hough says ex Ryan Seacrest taught her about wine.  (George Pimentel/WireImage)
She said Seacrest taught her "how to smell and taste and swirl the glass," adding that she took what she learned from him to develop her brand with Dobrev.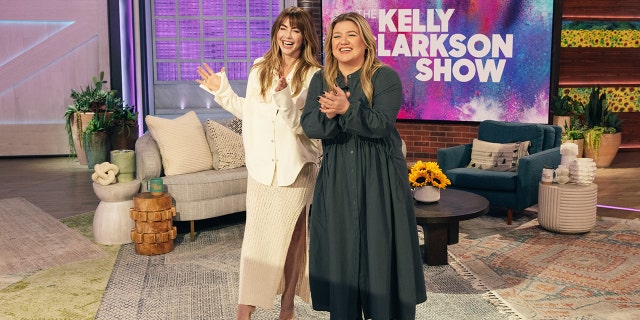 Julianne Hough and Kelly Clarkson sampled Hough's wine label on Clarkson's show.  (Weiss Eubanks/NBCUniversal via Getty Images)
Dobrev's former "Vampire Diaries" co-stars Ian Somerhalder and Paul Wesley also recently launched their own brand of bourbon, "Brother's Bond."
Somerhalder and Wesley played brothers on the supernatural show, which ended in 2017.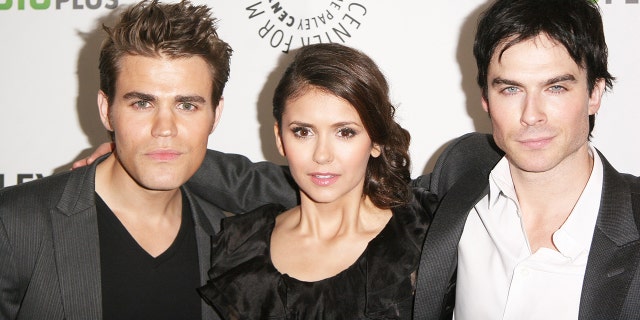 Hough co-owns a wine label with Nina Dobrev, center. Dobrev's two former "Vampire Diaries" co-stars, Ian Somerhalder, right, and Paul Wesley, left, have their own bourbon brand, "Brother's Bond."  (Tommaso Boddi/WireImage)
"Even Jesus was into this," Clarkson joked while holding up a glass of Hough's wine. "This is God's plan, not mine."
CLICK HERE TO SIGN UP FOR THE ENTERTAINMENT NEWSLETTER
The "Safe Haven" star said their "premium" Napa Valley wine is "low-carb, low-calorie, low sugars."
The pair launched the brand in 2021 and, according to Hough, the label will be "in all 50 states by July."
In a recent interview with People magazine, Dobrev said consumers don't have to "feel guilty" when drinking their wine.
CLICK HERE TO GET THE FOX NEWS APP
"You can have it and have a good time and also feel good the next day and still work out and still do yoga. It's not one or the other," she added.