A one-time Moscow-based journalist previously expelled from Russia warned Fox News that detained Wall Street Journal reporter Evan Gershkovich – whom the Russians reportedly have accused of espionage in what bipartisan U.S. lawmakers called "baseless" allegations – has very few rights in custody compared to the American system.
Gershkovich doesn't even have the right to reveal the charges against him, nor do his attorneys, David Satter told "The Story" on Friday.
"He's not being given due process. And in fact, under the law in Russia, they don't have to – he's forbidden from revealing the details of the accusation against him," Satter said.
The journalist noted Gershkovich's attorneys were vague when speaking publicly following a meeting with their client.
WSJ REPORTER CHARGED WITH SPYING ON RUSSIA; DENIES ACCUSATION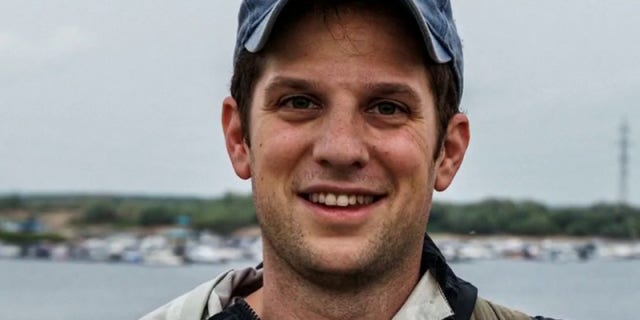 The Wall Street Journal has dismissed any notion that Evan Gershkovich was doing anything other than working as a journalist.  (WSJ/Fox News)
"Under the espionage statute, you can't [say what your client is charged with] — you can't discuss any of those things. And that applies to everyone, including the defendant himself," he said.
Interfax, quoting a source, said "Gershkovich has been charged" with espionage, according to Reuters, In addition, Reuters reported Gershkovich "categorically denied" all allegations against him.
John Kirby, the National Security Council spokesman, said Friday Russia also hasnot permitted consular access to the U.S. citizen, calling the development "inexcusable."
FBI TURNS TO SOCIAL MEDIA TO RECRUIT RUSSIANS FOR INTEL GATHERING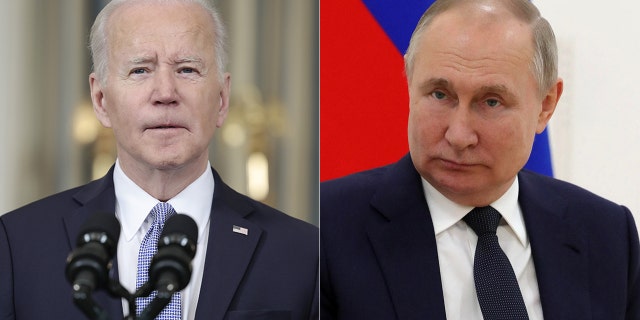 Biden, Putin (Mikhail KLIMENTYEV / Sputnik / AFP))
After trading the Russian "Merchant of Death" arms dealer Viktor Bout for WNBA player Brittney Griner, the Americans also have few options in terms of any future exchange to bring Gershkovich home, anchor Trace Gallagher noted. However, Satter said the situation may not be entirely "analagous" to the Griner-Bout circumstance.
"It's going to be a question of what kind of pressure can be brought to bear on the Russian authorities, because the situation now for Evan is pretty, pretty grim. He doesn't have a lot of means to defend himself," he said.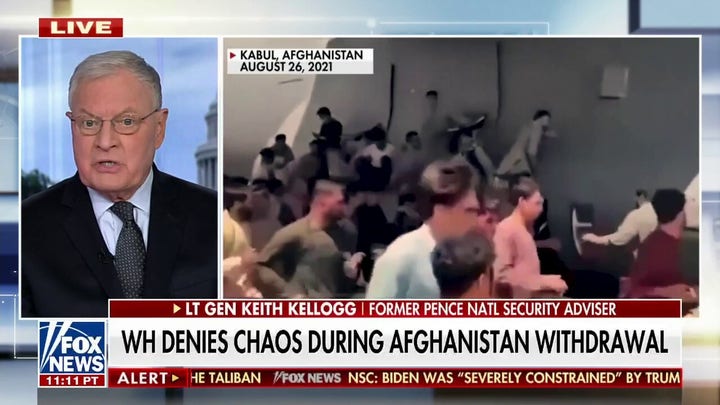 Video
Satter however floated the possibility a change in on-the-ground circumstances in Ukraine could create "a whole new set of facts" that could be the best way to entreat the Russians to release Gershkovich.
"I don't think that the idea in arresting him was to have a trade. I think it was to intimidate the Russian people and intimidate the foreign press," he said.
The Wall Street Journal's parent NewsCorp and Fox News Digital's parent Fox Corporation share common ownership.
Fox News' Greg Norman contributed to this report.