Talk show host Jerry Springer has died at the age of 79.
Springer's publicist Linda Shafran confirmed his passing to Fox News Digital on Thursday morning. The TV personality died from pancreatic cancer, according to Springer's spiritual leader and friend Rabbi Sandford Kopnick.
"Jerry's ability to connect with people was at the heart of his success in everything he tried whether that was politics, broadcasting or just joking with people on the street who wanted a photo or a word," said Jene Galvin, a family spokesperson and friend of Springer's since 1970, in a statement. "He's irreplaceable and his loss hurts immensely, but memories of his intellect, heart and humor will live on."
Springer died peacefully at home in suburban Chicago after a brief illness, the statement said. He was surrounded by his family.
JERRY SPRINGER REFLECTS ON 'THE MASKED SINGER,' SHARES IF HE'LL EVER BE IN 'FULL RETIREMENT'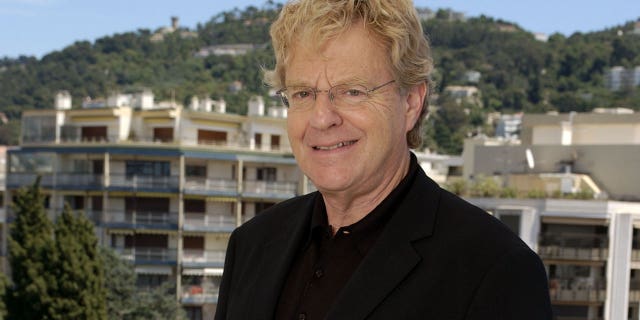 Jerry Springer has died, his publicist confirmed to Fox News Digital. He was 79. (Getty Images)
Geraldo Rivera paid tribute to Springer shortly after the news was announced.
"Shocked & saddened by passing at age of 79 of my old colleague & talk show rival Jerry Springer," he wrote. "Jerry was a Renaissance Man. Formerly mayor of Cincinnati, he moved effortlessly from politics & the local news business, into hosting his flamboyant fun-filled talk show. RIP buddy."
WATCH: GERALDO RIVERA REMEMBERS JERRY SPRINGER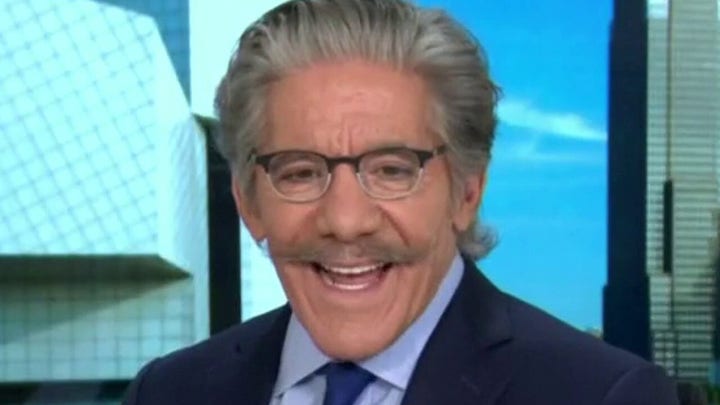 Video
"The Jerry Springer Show" launched in 1991 and ran for multiple decades.
At its peak, "The Jerry Springer Show" was a ratings powerhouse and a U.S. cultural pariah, synonymous with lurid drama. Known for chair-throwing and bleep-filled arguments, the daytime talk show was a favorite American guilty pleasure over its 27-year run, at one point topping Oprah Winfrey's show.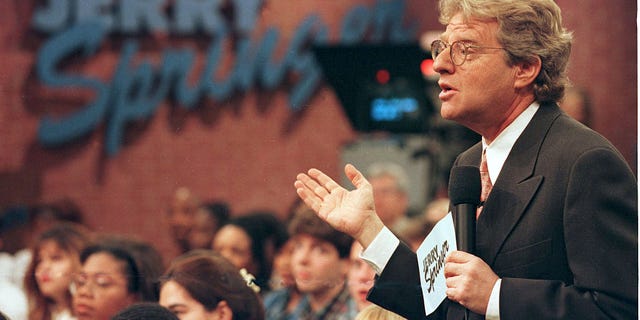 "The Jerry Springer Show" premiered in 1991. (Getty Images)
After more than 4,000 episodes, the show ended in 2018, never straying from its core salaciousness: Some of its last episodes had such titles as "Stripper Sex Turned Me Straight," "Stop Pimpin' My Twin Sister" and "Hooking Up With My Therapist."
Before his TV career, Springer earned a political science degree from Tulane University. He completed his education with a law degree from Northwestern.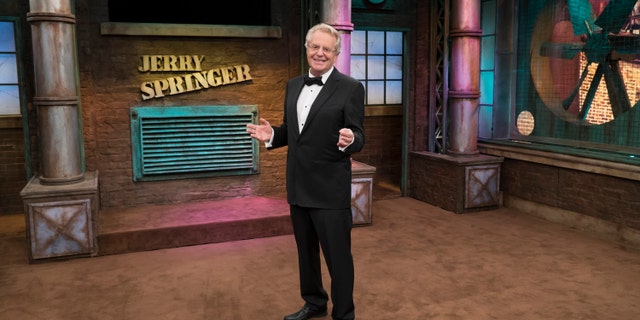 "The Jerry Springer Show" ended in 2018. (Getty Images)
CLICK HERE TO SIGN UP FOR THE ENTERTAINMENT NEWSLETTER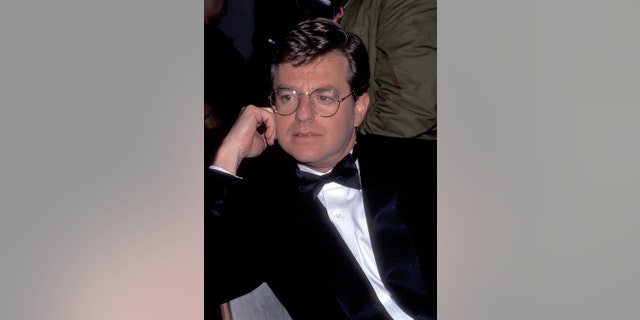 Springer also had a career in politics. (Getty Images)
The TV personality entered politics as a political campaign adviser to Robert F. Kennedy, and would later immerse himself in the local political arena of Cincinnati.
Springer served five terms on the city council before running for mayor at the age of 33. He also ran for governor of Ohio in 1982.
Springer then launched his journalism career by becoming the anchor and managing editor of a local Cincinnati news station in 1983. He earned eight local Emmy Awards for his work.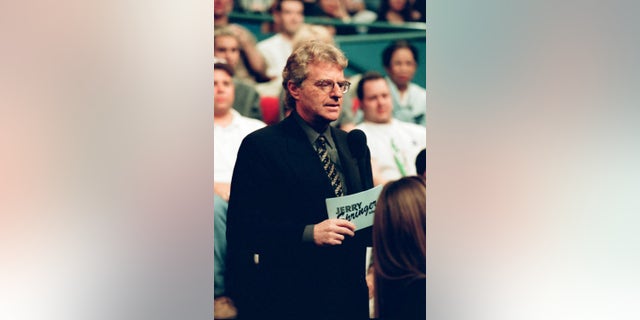 In 2019, Springer launched the show "Judge Jerry." (Getty Images)
After gaining nationwide fame with "The Jerry Springer Show," he began acting and appeared in numerous TV shows and movies. He's most known for his roles in "Austin Powers: The Spy Who Shagged Me," "Ringmaster," "The Defender" and "Domino."
In 2019, Springer launched the show "Judge Jerry." The small-claims court show ran for three seasons and featured Springer hearing actual court cases in front of a live studio audience.
CLICK HERE TO GET THE FOX NEWS APP
Funeral services for Springer, along with a memorial gathering, are currently being developed, the family's statement said.
"To remember Jerry, the family asks that in lieu of flowers you consider following his spirit and make a donation or commit to an act of kindness to someone in need or a worthy advocacy organization. As he always said, 'Take care of yourself, and each other.'"
The Associated Press contributed to this report.