More than a year and a half after U.S. forces withdrew from Afghanistan, Guy Ritchie's new film "The Covenant" is honoring the heroes who stood by American troops during the country's longest-lasting war.
Jake Gyllenhaal stars in the war film as John Kinley, an Army sergeant who will stop at nothing to save his Afghan interpreter from falling victim to the Taliban. Dar Salim is his co-star, who plays his interpreter, Ahmed.
"There was something about this story that was just, it was a parable… It was about doing good, reluctantly," Gyllenhaal told Will Cain Sunday. "I feel like America is made up of heroes and sometimes reluctant ones, but that is our fabric."
JAKE GYLLENHAAL 'PROUD TO BE AN AMERICAN' AS HE PROMOTES HEROICS IN NEW AFGHANISTAN WAR FILM 'THE COVENANT'
"That is who we are, and I felt that when I read it, I felt like it made me proud to be an American, and in that way I wanted to be a part of it."
The duo showcases the relationship many service members had with their life-saving Afghan counterparts, and the angst they felt when many were left behind amid the chaotic exit back in August 2021.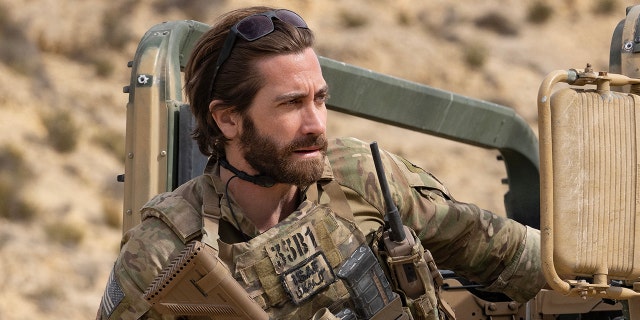 Dar Salim (left) as Ahmed and Jake Gyllenhaal (right) as Sgt. John Kinley in THE COVENANT, directed by Guy Ritchie, a Metro Goldwyn Mayer Pictures film. Credit: Christopher Raphael / Metro Goldwyn Mayer Pictures © 2023 Metro-Goldwyn-Mayer Pictures Inc.  All Rights Reserved. (Christopher Raphael / Metro Goldwyn Mayer Pictures © 2023 Metro-Goldwyn-Mayer Pictures Inc.)
But Salim argued the film's message goes beyond even just Afghanistan, and encompasses a broader message of human unity across the globe.
"I think it's a universal story more than it's about Afghanistan or about Iraq," Salim said. "At the heart of it, you have two men from very different backgrounds, very different cultures, and we're so often told about our differences and what divides us."
"But at the end of the day, this movie shows us that much more unites us," he continued.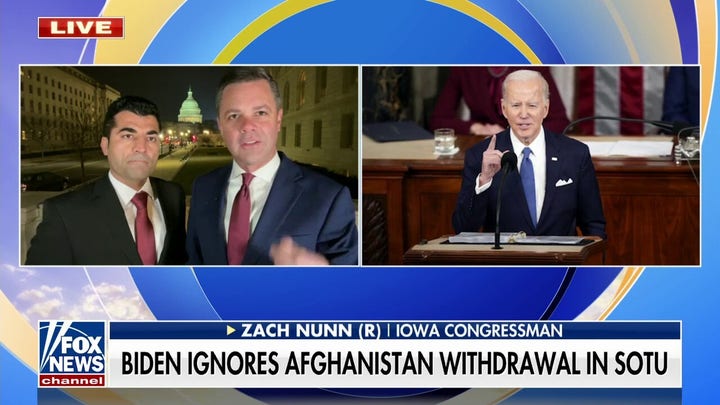 Video
"Fox & Friends Weekend" co-host Pete Hegseth spoke with his own Afghan interpreter, Saboor Sakhizada, about the film, who said the creators did a "phenomenal" job capturing the relationship service members had with their Afghan allies.
"One of the things that I love about this movie is when the interpreter says to the sergeant… 'I'm an interpreter,' and he says it in a way, as saying, 'I'm not just a language interpreter.' It goes beyond just the language abilities of these individuals being able to communicate," Sakhizada told Hegseth Sunday.
"They're the eyes and ears of the soldiers who understand the terrain, who understands the culture, the social, political culture that exists in these communities to be able to save the lives of these soldiers, and that's precisely one of the greatest moments in the movie," he continued.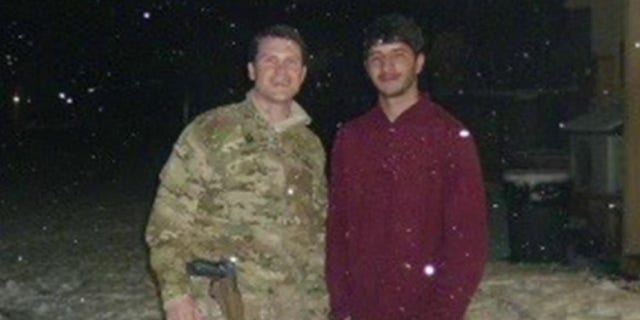 Pete Hegseth with his Afghan interpreter, Saboor Sakhizada.
The Biden administration faced immense scrutiny both at home and abroad for its botched handling of the withdrawal in 2021, which led to thousands of Americans and Afghan allies being left behind in the Taliban-controlled nation.
According to a 2022 Association of Wartime Allies report, the U.S. has issued over 23,000 visas to Afghans since Congress created the Special Immigrant Visa in 2006. However, at least 78,000 Afghan visa applicants are "left behind."
GRAHAM WARNS BIDEN'S BOTCHED AFGHANISTAN WITHDRAWAL IS 'SETTING UP ANOTHER 9/11': 'WE'RE NOT PREPARED'
Guy Ritchie's film, its stars say, is about the best of what America can be.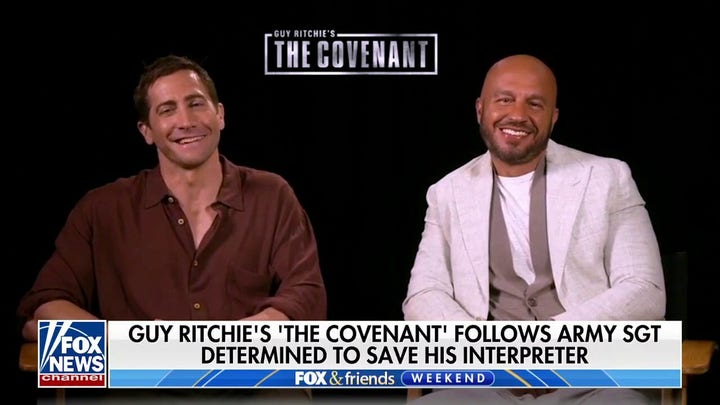 Video
"I think it is a movie about the best of what we can be," Gyllenhaal said. "And I got to say… I'm in the movie. It's oftentimes not as easy for me to watch movies I'm in and be emotionally connected to it. But when I got to the end of this movie, I was so moved."
"I sat there crying, watching what happens at the very end, and it just reminded me I walked out feeling, feeling proud to be an American and knowing what we can do and what we can be," he continued.
The R-rated film is now available in theaters across the country.